Back in the land of lumberjacks and maple syrup, we took the Top of the World highway into Dawson City. Since a bar from here was featured in the X-men movie, we inquired around to find the site of the infamous scene, but soon found that no one had any idea what we were talking about. We arrived just in time for the biggest event of the year, a huge music festival with bands from all over Canada, but with little time, money, or interest in Canadian arts, and a slight phobia for the brightly-clad, long-haired types that were folded into various yoga pretzels on every green patch in town, we continued south to Whitehorse and made some headway across the vast nothingness that is the Yukon.
We stopped at a random campground on Teslin Lake, then got up bright and early and started driving again. The Cassiar Highway, the much maligned alternative to the Alcan, turned out to be incredibly scenic and not nearly as bad for my car as everyone led me to believe; the road did lack a center line and large portions of it were entirely mud, but we managed to make it all the way to the Stewart cutoff without a single windshield or tire substitution.
Stewart is a small Canadian town on the border with the southernmost tip of Alaska which has ubiquitous $5.99 English breakfasts (you can even find bacon and eggs at the local pizza joint). Just 3km down the road is the American outpost of Hyder; this tiny settlement has no US Customs office, uses Canadian dollars and posts its speed limits in kilometers, but it is as true an Alaskan town as any in the center of the state. The main street is a dirt road which continues for 20 miles past town to Canada's largest road-accessible glacier. On the same route is a creek where grizzlies make occasional appearances to feast on the fat, dying salmon heading upstream; when we arrived, several dozen tourists were crowded onto the narrow boardwalk to try to get a glimpse of the creatures; these people had been gathered here, gazing intently through their binoculars (though the creek was 5 feet below), bullying the rangers, and playing cards for many hours now and had yet to see a single bear. We quickly moved on to Salmon Glacier where we set up camp for the night; with an amazing view of a seemingly infinite river of ice below us, this was easily our most scenic tenting spot yet.
We returned to Fish Creek in the morning only to discover that the bears had arrived ten minutes after we had left the previous night; I suppose this was for the best as it would've seemed a bit unfair to the old people who'd been on the boardwalk for 15 consecutive hours if we showed up just in time for the only bear sighting of the day. We crossed back into Canada with a fairly brief, non-invasive battery of drug-related questions and went by a campground for showers. Prominent signs explained that these showers were only for paying guests but Andie melted the hearts of the management with some story about just wanting to be clean for church. The Catholic priest was out of town on this particular Sunday, so we instead went to the only other place in town, the Stewart Christian Fellowship; this service before a congregation of 15 (half visitors) was extremely disjointed and featured a fairly blasphemous sermon, but on the upside, it was concluded with free pastries and tang.
Returning to the Cassiar highway, we headed southeast towards Prince George; we more or less just drove for the entire day, only stopping for slurpees and a bit later, frostees; we ended up at Lac La Hache (named by Frenchies who lost an ax head there) around 1am. The next day, the whole driving theme continued with a few more hours down to Whistler; this was an over-developed ski town where even the hikes cost money, so we scrapped plans to do the Musical Bumps trail and made tracks for Vancouver.
The city of Vancouver is a pleasant enough place, but like most on the west coast, it presents a slew of one-way streets, ambiguous traffic patterns, and pay parking; we got some Thai food in the upscale beach neighborhood to the west and ran across to Chinatown to get some bean-filled pastries, then took off for Horshoe Bay to catch the last ferry of the night to Nanaimo on Vancouver Island.
The ferry was about half an hour late and we thus missed sunset and were left with only shadows of the stunning scenery of the strait. The winds were ludicrously powerful and it was a challenge to stand upright at the bow of the boat. We arrived on the island around midnight and took off running for the nearest campground; unlike in our northerly travels, there are actually people inhabiting this area and the parks have to take precautions against theft; we soon discovered that the gates to all provincial parks had been sealed at 11 and we had no way of getting inside. We proceeded to set up camp directly in front of the gate and thus managed to sleep til 9, unperturbed by the rangers and tourists passing by all morning long.
We drove west towards Tofino; on the way we pulled off at an unmarked spot on the highway where some Dutch people were flinging themselves off cliffs into the frigid waters of a raging river; this looked like great fun, so Matt and I joined in while Andie fearlessly took our pictures. A little further down, we stopped in Ucluelet which offered a great seaside trail with anemone-filled tide pools. The Pacific Rim National Park consumes much of the coastal road up to Tofino and many short hikes are offered within; it would, however, have cost us $20 to stop at any point along this stretch, so we instead plowed through to the touristy town where we ambled around looking for ice cream and watched an exciting street fight.
Andie had begun suggesting quite regularly that we should perhaps try to find a campsite a little earlier and maybe even pick one that would let us wash our clothes or bathe; these silly musings were largely ignored and we drove for 3 hours back to Nanaimo, arriving at a random oceanside campground around 11.
The next day, we sped down the Trans-Canada Highway toward Victoria and branched off towards Sooke. We were on a quest to track down Andie's fragmented childhood memories of "beaches covered in multicolored pebbles" and cliff jumping. We arrived at Sooke potholes and parked in a free space several kilometers from anything; we then wandered aimlessly along the river for a while until we saw a bunch of kids flinging themselves off high rock spires into the deep, cool waters below. Matt and I immediately sought out the highest point in the vicinity to jump from while Andie manned the camera. The most dangerous part about this was invariably scrambling up the sheer, wet cliffs, but you could also do a decent amount of damage with a poor landing - I decided that I would land in the most awkward way possible and thus induced excruciating pain in my arms, ear and eye.
That evening, we strolled around the provincial capital of Victoria. This city, unlike most on the North American continent, has a large, active center, populated by street performers, interesting shops, and cultural oddities. We explored ChinaTown (which is less of a town and more of a block), bought a few mass-produced Chinese souvenirs (much cheaper than actual Canadian souvenirs), and ate at a place advertising a multi-course dinner for seven bucks. We caught two street shows which had fairly predictable themes (the first involved juggling medieval weaponry while riding a unicycle up a ramp, and the grand finale of the second was falling off a 9-ft unicycle) but were more entertaining than most.
We drove late into the night and stopped at French Beach campground. In the morning, we got up early and hauled up to Port Renfrew to catch its famous tide pools; these were filled with green anemones, purple urchins, and all sorts of other sea critters you could poke or feed to their neighbors. Returning on the same road, we stopped at China Beach to ferret around for the smooth, colorful rocks that lay scattered on the black sands.
Our intent was to catch the 3PM ferry out of Victoria over to the Olympic Peninsula, but when we arrived at 2:30, it was already full. We toured the coast for a bit and returned to park our car for the 7:30 ferry half an hour later. Since her family had cruelly denied her the opportunity on previous trips, we went along with Andie on a guided tour of parliament; this wasn't nearly as boring as I had expected and we learned all about the silly governing practices of a Canadian province. With only an hour to kill before returning to the car for a customs check, we caught the end of a street performer's sketch where he managed to pass his entire body through a tennis racket, and did some shopping in downtown. Andie took us to a store that sold bizarre styles of soap (such as bean soap and jello soap) for eight bucks a bar and proceeded to bum a free facial scrub off the samples lady, while Matt and I assumed the appropriate male behavior for a shop like this and wandered around listlessly, trying not to make eye contact with any of the employees who might try to sell us a nine dollar block of exfoliating seaweed.
I exchanged my remaining bills for a bunch of American 2's while Matt spent his remaining stash of Canadian currency on hotdogs and ice cream. We then climbed aboard the aging ferry that would take us to America where we could start our new lives. Upon arriving in Port Angeles, we immediately sought out a Taco Bell (these not being readily available in Canada), then found the town's 24-hour laundromat (another uniquely American phenomenon) and finished off our evening with a trip to the all-night grocery. We arrived at the entrance to Olympia National Park and the Heart o' the Hills campground at around 1:30AM.
I got up bright and early to do a 5-mile run through the rainforest (thankfully no jaguar attacks to report) and the others were piled into the car by 11. We drove up to Hurricane Ridge where we were rewarded with views of snow-covered mountains (including mythical Mt. Olympus) and an endless sea of clouds over the ocean below. The Hurricane Hill trail led us via a 2-mile wheelchair-accessible path to the top of a small point where we threatened the local ecosystem by feeding granola to the chipmunks that dashed to and fro about the rocks.
My guidebook advertised Port Angeles as having "ubiquitous buffets" and since we were falling far short of our desired buffet quota for the trip, we hit up an Indian lunch spot where we unceremoniously stuffed ourselves with delicious naan and curries (my aversion to the cuisine seems to have subsided). We then took 101 to Forks and cut into the Hoh Rain Forest where we climbed around towering cedars and spruces. Returning to the coast, we arrived at Ruby Beach; here we were greeted with stunning vistas of fog-shrouded cliffs arbitrarily springing from the sea; I decided to free-climb a 30-foot crag in the middle of the beach - I perched here for a time, pondering why I had chosen to do this and eventually managed to get back down without needing to call for a fire engine.
Reluctant to return to cooking pasta, we opted to head for the nearest town and hope for a Taco Bell. Since there are very few actual towns in this part of the state, we were half-starved by the time we arrived in Aberdeen. We anxiously cruised down the main drag, glancing down every side street as we passed; we spotted a McDonalds, a Pizza Hut, a Subway, but as the miles rolled by, no bell came into sight. With each successive restaurant, we debated whether to stop then or hold out, but in the end, all of our perseverance was rewarded when that glorious sign appeared overhead and, with our last bit of energy, we ordered a pile of the much coveted 89 cent bean burritos.
Driving out into the night, we soon arrived at Louis and Clarke State Park; they had apparently closed the gate at eleven, but unlike our paranoid northern neighbors, they had not bothered with actually locking it. As an unexpected bonus, the park included 1.5 minute showers for a quarter and we were thus able to bathe days before we had anticipated.
We headed west in the morning to Mt. St. Helens; the road never reached the mountain but did give a good survey of the immense devastation of the 1980 eruption. Moving south, we arrived at Ape Cave where we took a free guided tour of the lava tubes and scrambled over a 100m-long pile of rocks.
Before we knew it, we had arrived in Oregon and the highly livable city of Portland. We stopped at a big Catholic attraction called the Grotto where they had carved a shrine into a massive rock wall, and then we headed for downtown. As soon as we had crossed the bridge into the centre, Matt's dreams were fulfilled - a massive beer festival unfolded before us offering hundreds of samples of the local brews. We spent a while searching for cheap parking before settling on a $4/night place next to a line of fast food vendors based out of trucks. We went to dinner at a fancy Thai place that served its fried rice out of pineapples, then Matt procured a free mug from one of the dazed drinkers wandering the streets and we stepped into the fray.
The festival did not have the sophisticated charm that one might expect from such an event; a few thousand rowdy attendees stood in massive lines to be doled out a sample ($1) or a full 8oz ($4) from a line of taps. Every few minutes, someone would let out a crazed cheer and it would be awkwardly carried across the entire grounds like a huge, disoriented wave. On the ends were great circles of porta-potties - more than I've ever seen gathered in one location before. Matt bought two full drinks and somehow negotiated a third free one from some random festivalgoer, then we judiciously exited the mob scene and sped out of town.
We drove two hours west to the coast under the erroneous belief that we'd be able to find camping at Cannon Beach. We circled the ritzy town for some time without finding a single place for tenting and finally had to resort to pulling into an RV resort; we soon found that there were tent sites here but they had no particular organization to them and appeared to be largely full. We pulled onto some random gravel side road next to a horse stable and found ourselves in the middle of someone's group campsite; Andie gave them a sob story about needing to get up early for church the next day and having no place to sleep and they shortly agreed to let us stay at their site.
In the morning, our gracious hosts dropped off an armload of sodas as well as a bucket of individually wrapped biscotti, a tub of fancy mixed nuts, and a box of fig newtons (people seem largely sympathetic to the "5 days to get across the country in a Corolla" plight). We drove north to a Catholic Mass in Seaside, filled up on coffee, donuts, and fruit, and began the arduous task of seeing all of the Oregon coast in a day.
Our first stop was Ecola State Park which offered incredible coastal scenery and the opportunity to see paragliders jumping from the cliffs and drifting down the coast. Hug Point, a little ways further down 101, provided sea caves to explore as well as an easily-scaled 30-ft boulder. In Tillamook, perhaps the most fragrant town on the entire Oregon coast, we stopped at a cheese factory where we viewed the cheese-making process, got free samples, and bought massive quantities of cheap ice cream. Next on the agenda was the Three Capes loop which included a winding seaside drive as well as views from the area's rocky headlands. We once again attempted to follow Andie's jumbled childhood recollections to an old bridge, but never managed to find one to fit the bill. Though we had intended to make it to Crater Lake, the sun set before we reached Florence and we set up camp so as to tackle the giant sand dunes in the morning.
Since renting dune buggies requires real money, we grabbed a couple of boards instead. Sandboarding is a sport akin to snowboarding where you hike up a giant dune and speed toward the bottom whilst making your best effort to avoid a faceplant. Andie decided to ease into the sport by squatting and guiding the board with her hands as she swept back and forth at high angles, while Matt and I favored the straight-forward approach of pointing it downhill and going as fast as we could til we flipped and rolled down to the base. We decided all this climbing and wiping out merited a good lunch so we went to a Thai restaurant in the tiny town of Salmon Harbor; the staff barely spoke English, so this was an excellent opportunity to expose my friends to authentic Thai spiciness; Matt's "medium" fried rice led him to down a full pitcher of water in record time and Andie was nearly undone by a single green bean from my penang curry.
With about 5 days left in the trip, an item of hot debate was how we were getting home. We identified about half a dozen routes snaking through the west - some took in Zion and Bryce in southern Utah, others exposed us to the fantastic sights of Idaho - we never really reached a decision and the route was basically left up to the whim of whoever happened to be driving at the time. Matt decided he wanted to go to Crater Lake, so we drove two hours inland to the deep blue waters ringed by precipitous 2000ft cliffs; it was far too cold and windy to hike or stick around for very long, so we drove a third of the rim, got the gist of what the lake was about, and took off to the south within half an hour of our arrival.
We made our way into northern California, caught I-5 at the town of Weed, and stayed at a roadside state park labeled Castle Crags. I had misplaced my shoes a few days earlier and was not able to do much in the way of exploration, but we eventually all got up to the lookout to see Mt. Shasta and the park's namesake rocks. The next stop was Lassen Volcanic National Park where we enjoyed a brief snowball fight and slid down a snow-covered mountain on Matt's sleeping pad (he brags about that thing every night as we go to sleep on the hard, gravelly ground and we're getting a tad bitter).
Finishing our 24hr tour of Cali, we exited through Reno (with which we were generally disgusted) and headed out into the Nevada wasteland. With only 3 days left until we had to be back in Gainesville, we decided to forego the usual formality of sleeping and drive straight through to Colorado. As darkness set in, Andie began her killing spree; she swerved to hit a small bunny, then proceeded to take out a huge chunk of plastic (knocking a piece or two off my car in the process); sadly, neither of these made a suitable addition to pasta with red sauce and we had no choice but to leave the crumpled remains to rot on the highway.
My shift began at around 5am once we had entered into southern Utah; I took a short detour 50 miles off the highway to see the Canyonlands and Arches National Park; these proved to be fairly spectacular with balancing boulders, towering spires of rock, and other standard props from the roadrunner cartoons. We drove on to visit the Colorado National Monument which offered more of the same sort of abrupt geologic phenomena. After building up our fat stores at the Grand Junction giant burrito store (they had to use two full tortillas to contain mine!), we continued on to the middle of Colorado where we camped at 8000ft next to a pleasant babbling brook, as well as a marginally less pleasant train track and highway.
Rocky Mountain National Park was absurdly crowded and the natural wonders of the place were lost in a grotesque swarm of RVs and old people. The main trails (served by ample parking and shuttle buses from overflow lots) were more akin to Disney rides than the intended wilderness experience; fortunately, we found an "unimproved" trail without the crowds or any sort of obvious markings as to which path to take.
Wrestling from the turmoil of the park, we moved on to Boulder and found a sub place offering over a hundred varieties of sandwich; live music was on offer at a nearby Dairy Queen, but we went to tour the campus instead. A Shakespeare festival was in full swing with a performance of "As You Like It" and a live recorder band, but Matt would have none of this, so there was nothing left but to begin our 1700-mile, 26-hour drive.
Approaching Denver, the breathtaking mountain scenery was immediately lost in a seemingly infinite plain; Kansas took nearly all night and it was already 10am by the time we reached St. Louis. We soon realized we had grossly underestimated the length of our drive, but shortly after 5am, we rolled into Sarasota, took showers (this being day 5 since our last) and promptly passed out -- not in the back seat of a car or in a tent in a parking lot, but in actual padded, blanketed beds. And so ends the epic 6-week trip across 16,000 miles, 20 states, 2 provinces and a territory; next up: driving the Corolla from Gainesville to Tierra del Fuego.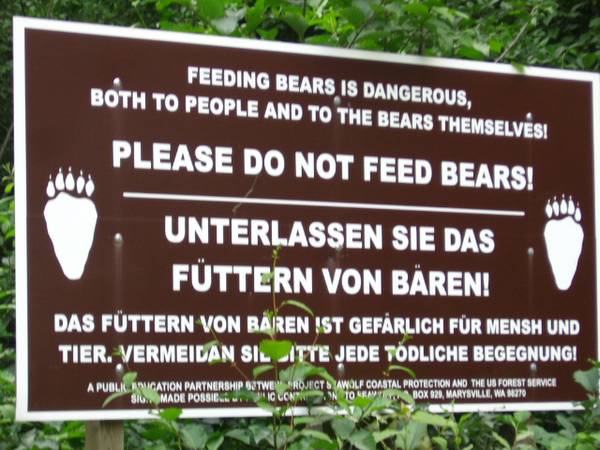 Good advice, no matter where you're from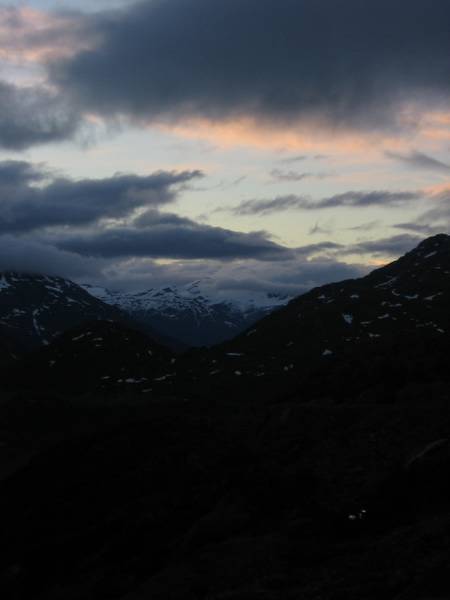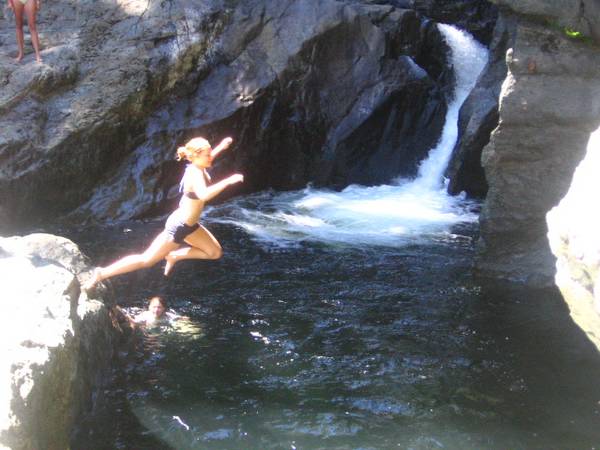 Andie's extreme cliff jumping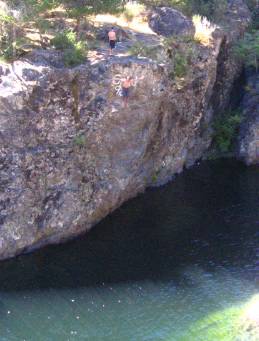 That little dot next to the 9 is me... I'm falling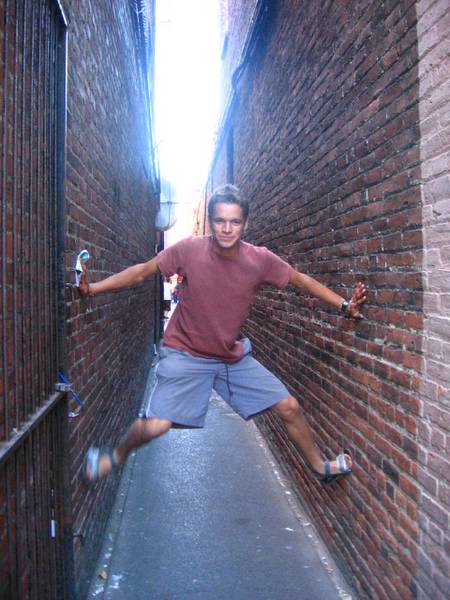 Narrow alley in Chinatown - once a great place to buy opium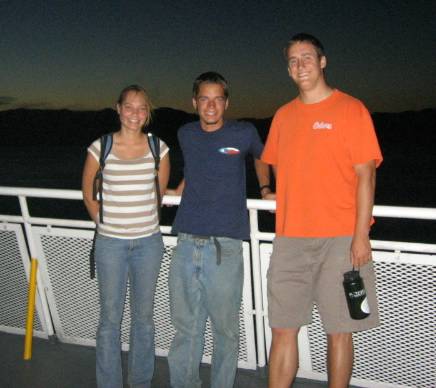 Sailing for Vancouver Island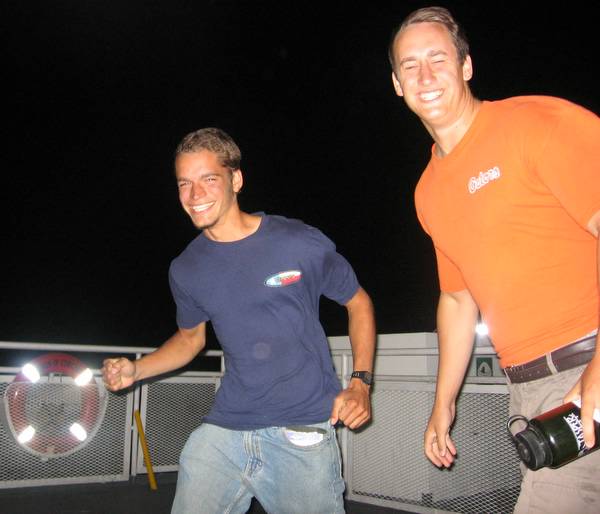 Wind's a little strong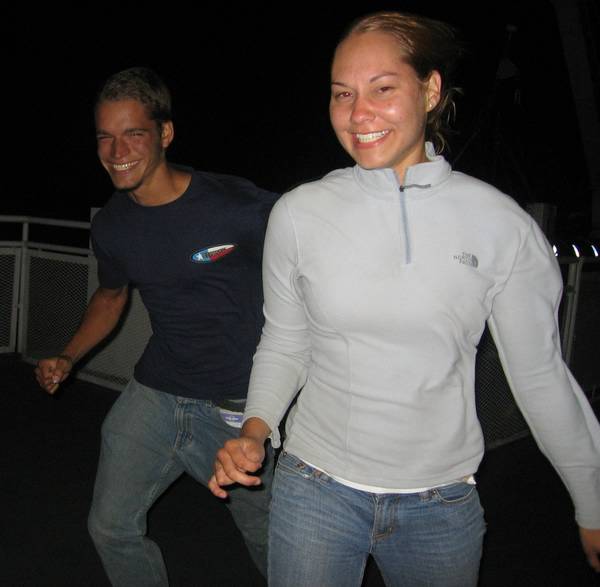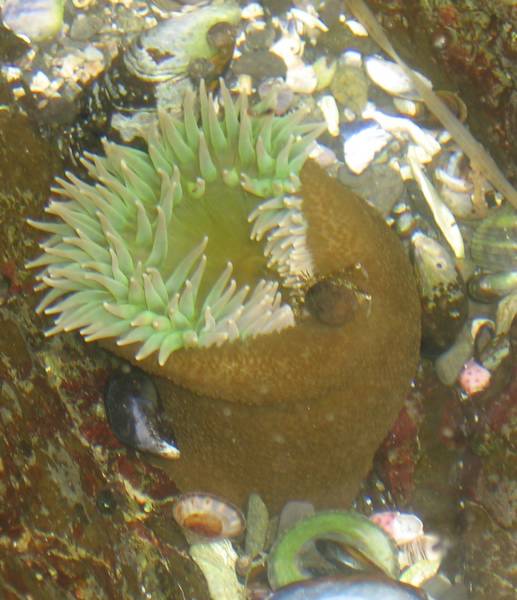 Anenome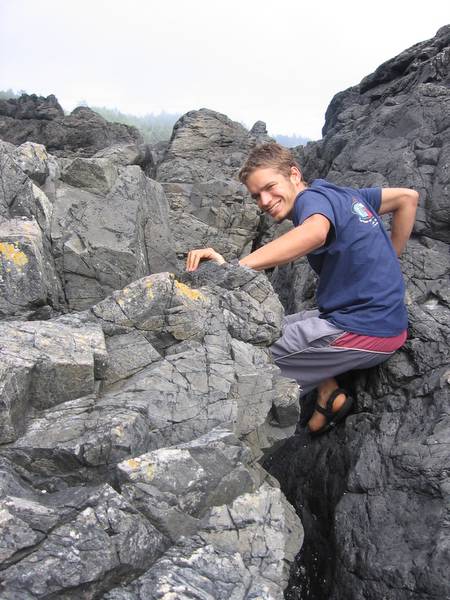 Exploring the tide pools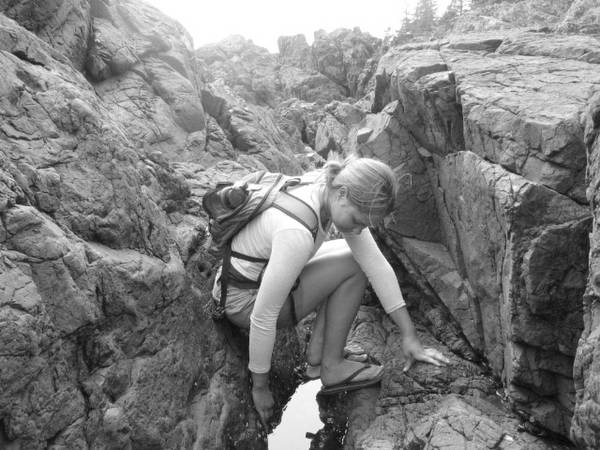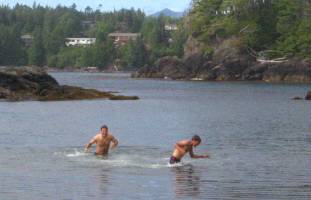 A remarkably bad idea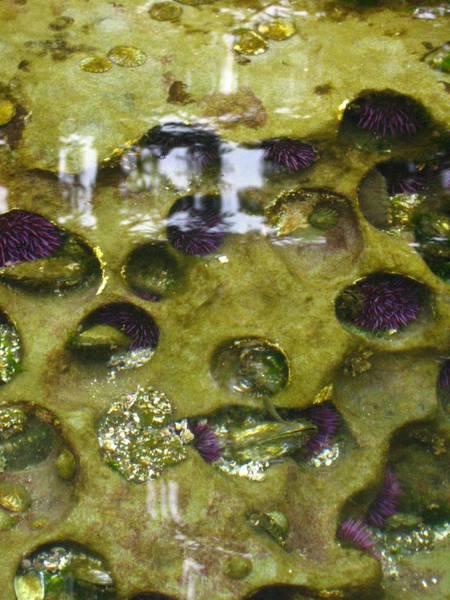 Purple sea urchins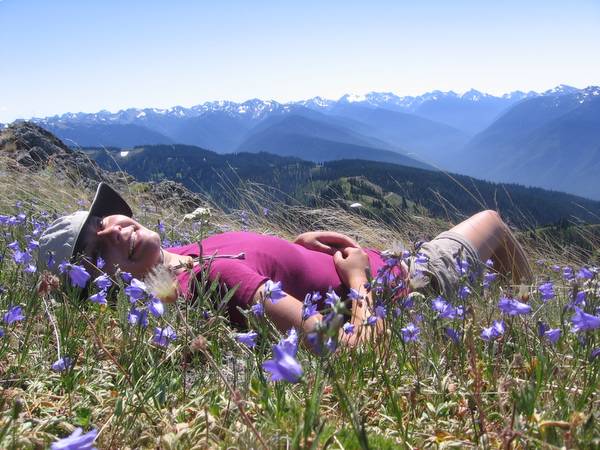 Relaxing on the hillside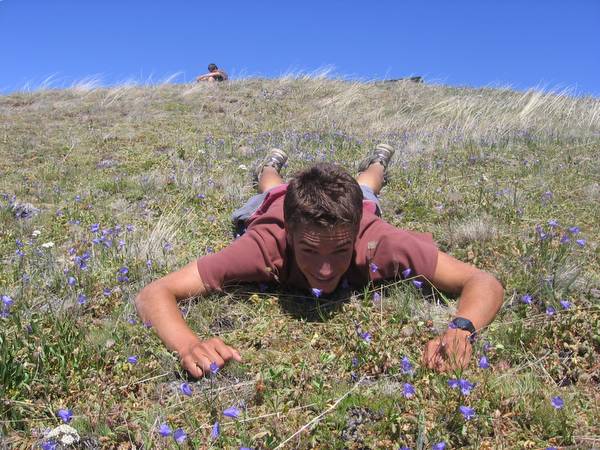 Super fun slide down the side of the mountain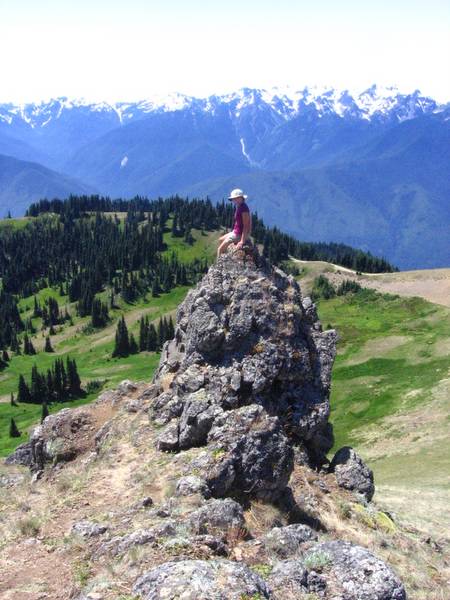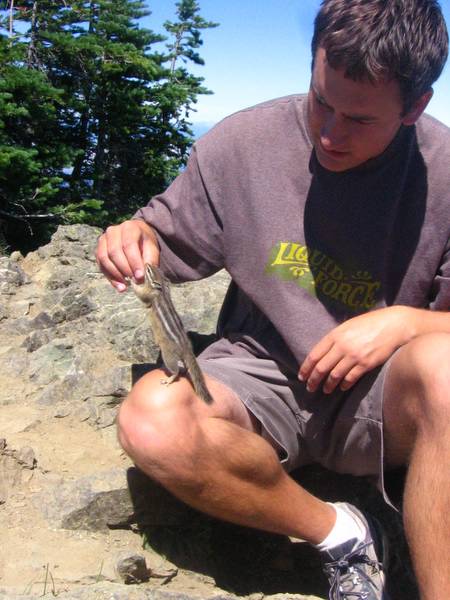 Ruining the local ecology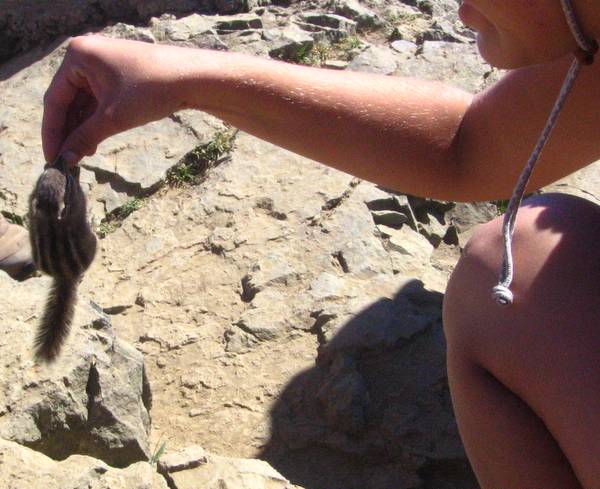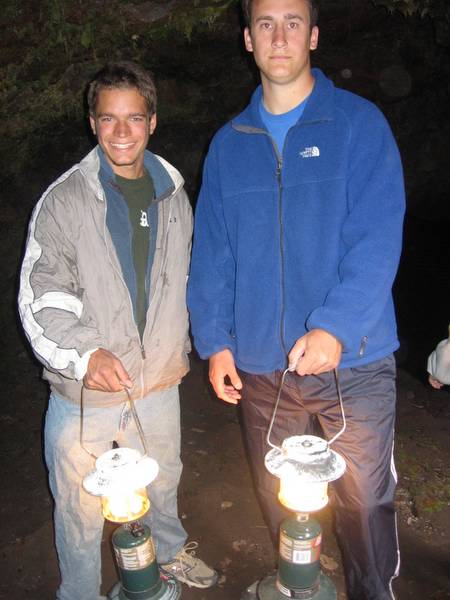 Cave men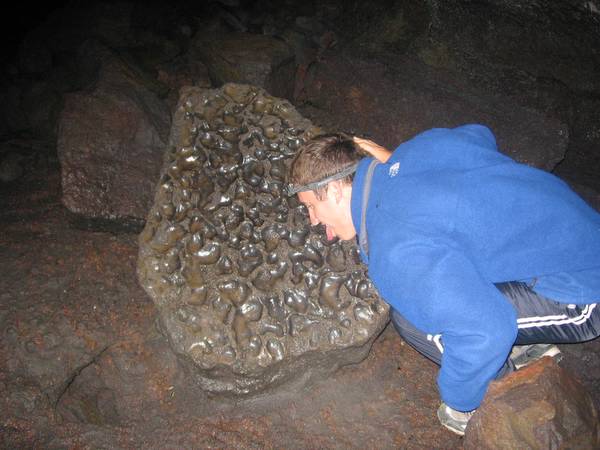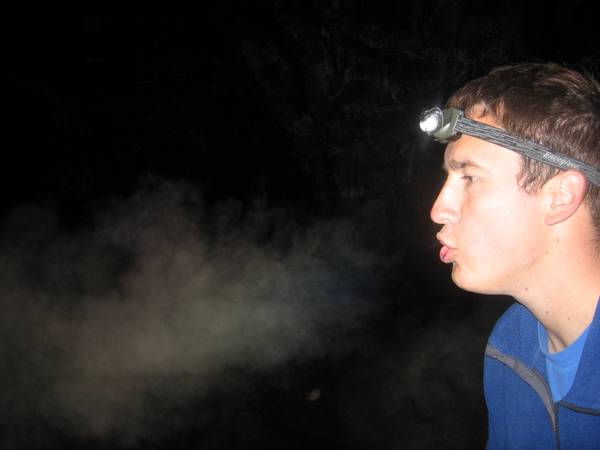 Blowing smoke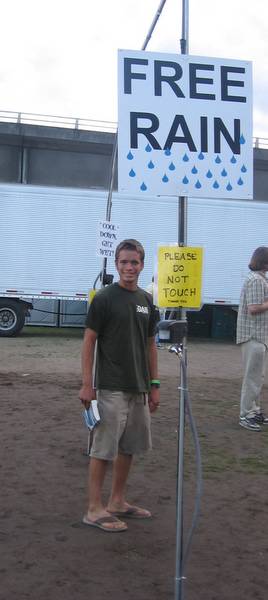 This hardly seems like that much of a deal - particularly in Portland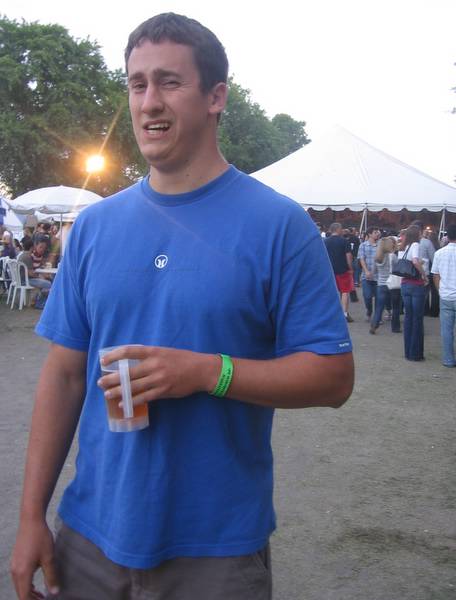 Matt enjoying his beer festival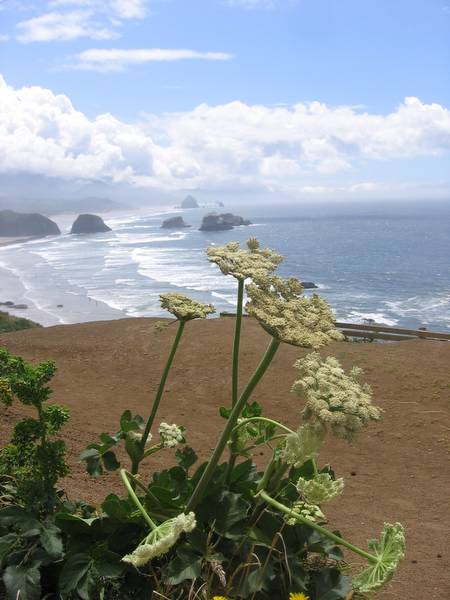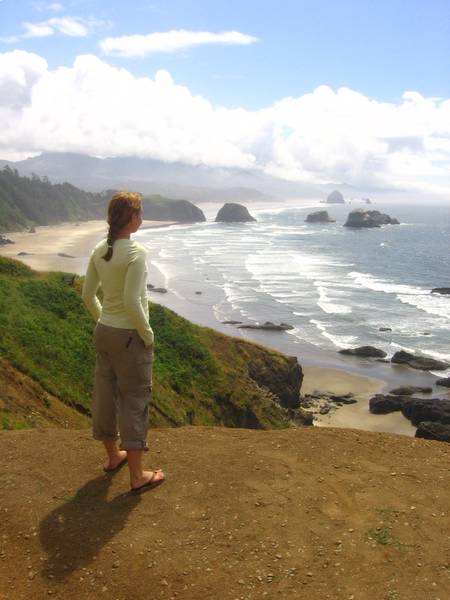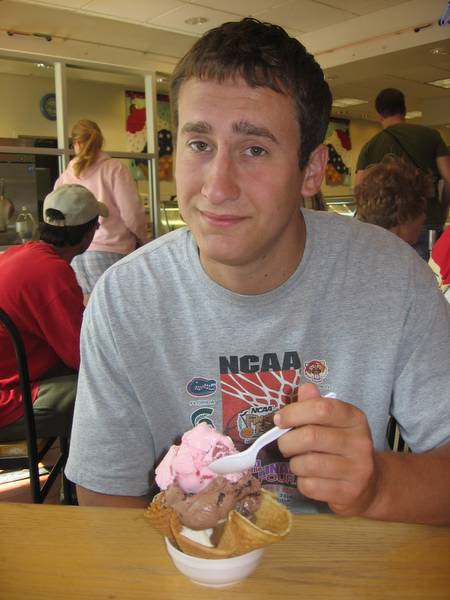 Matt's trip to the Tilamook Cheese Factory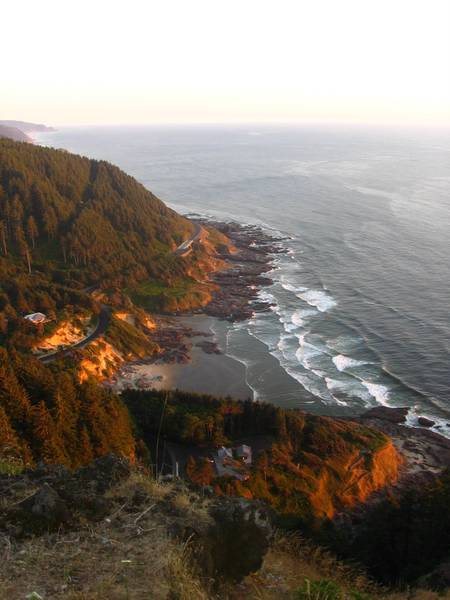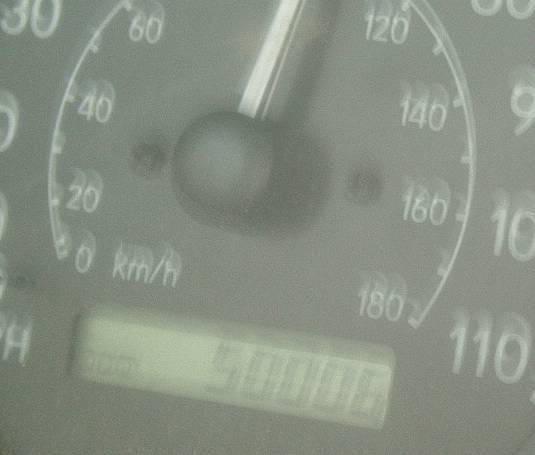 My poor car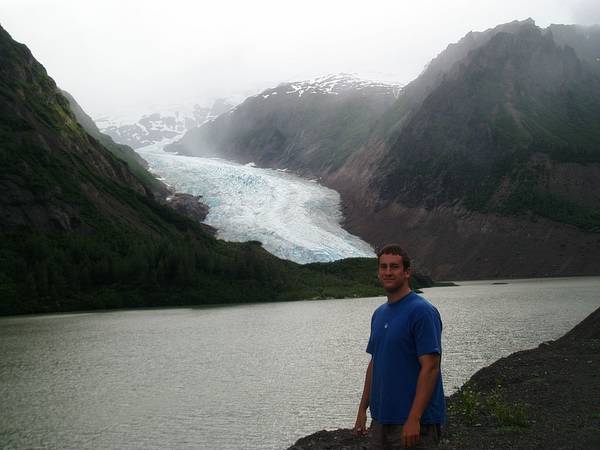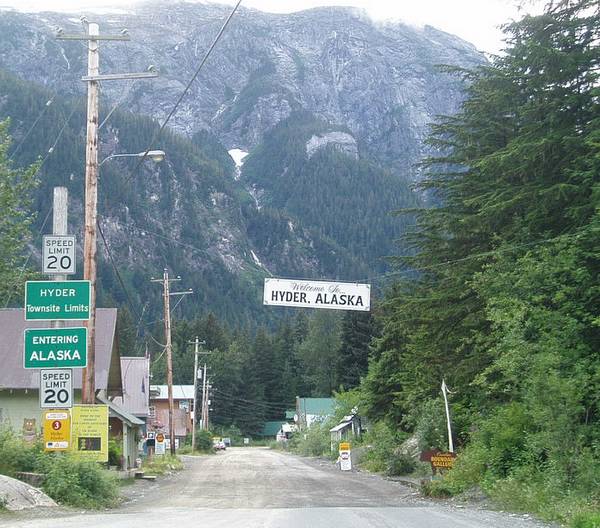 America! (sort of)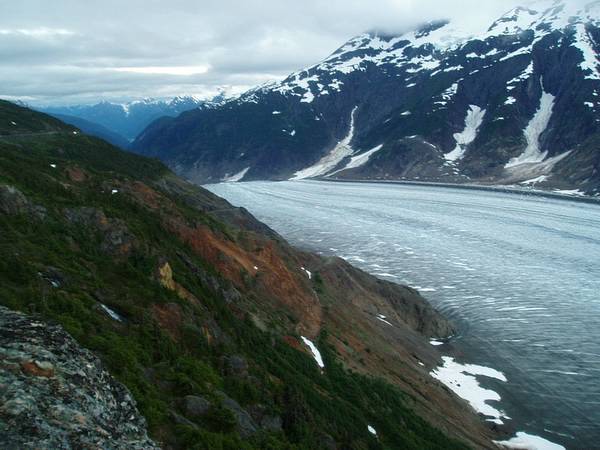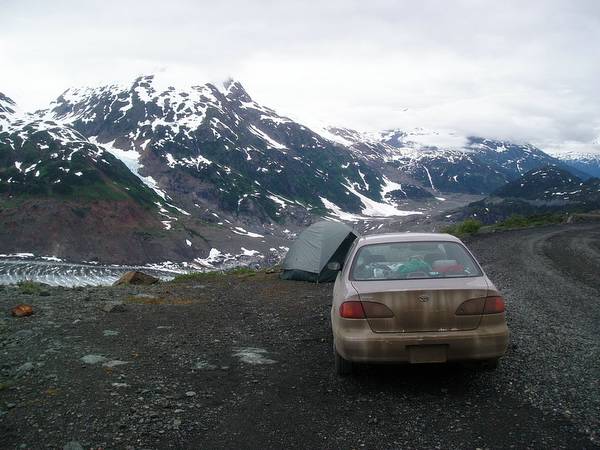 Camping over a glacier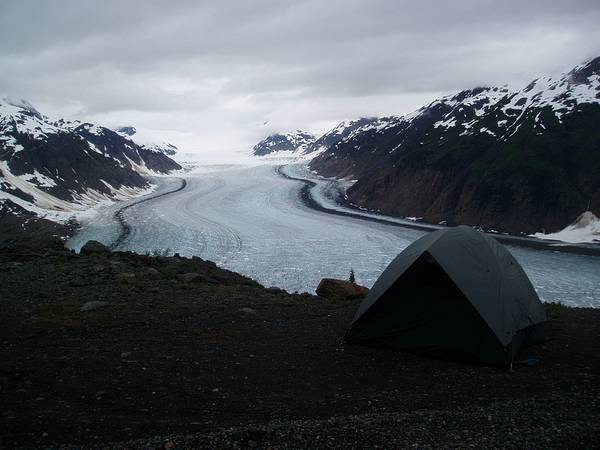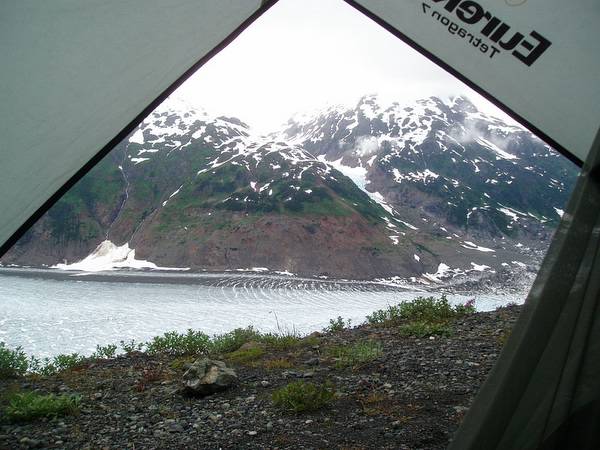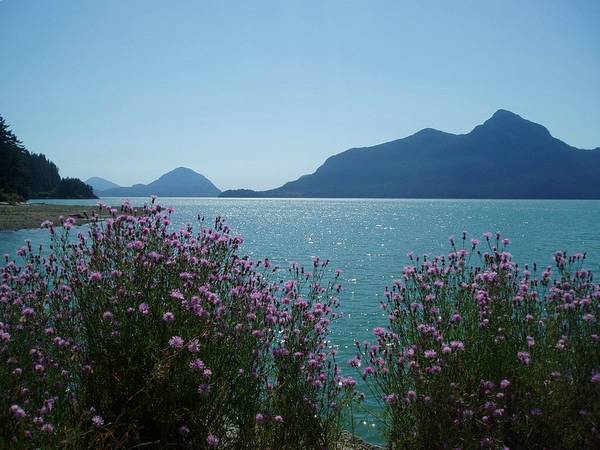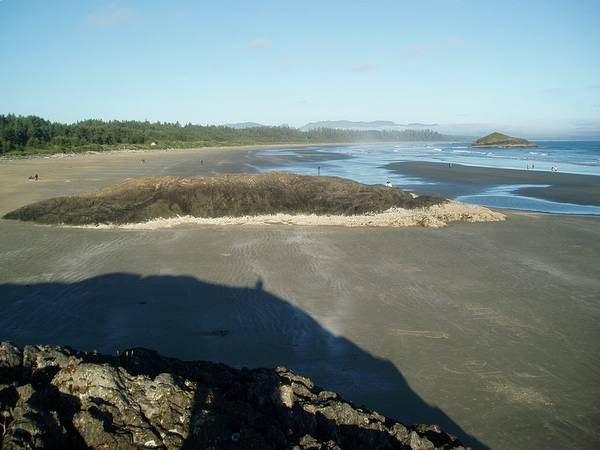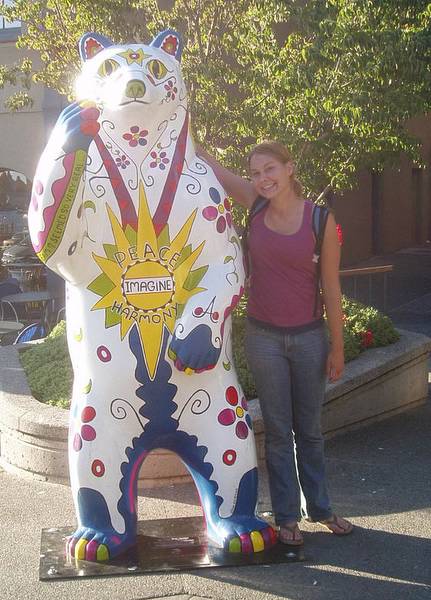 Fat dog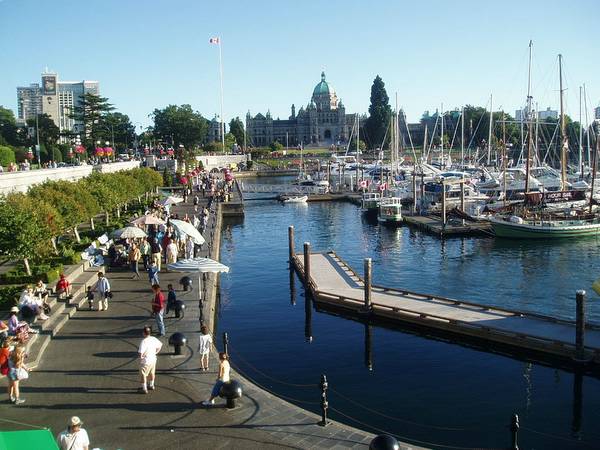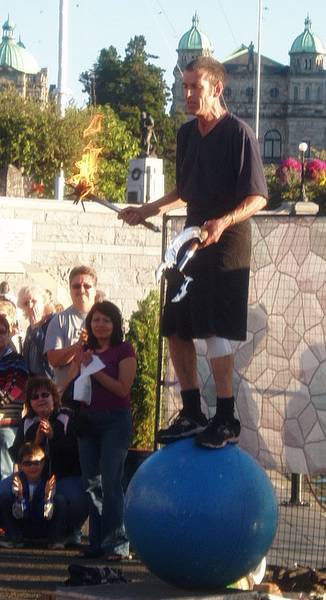 Medieval implements of death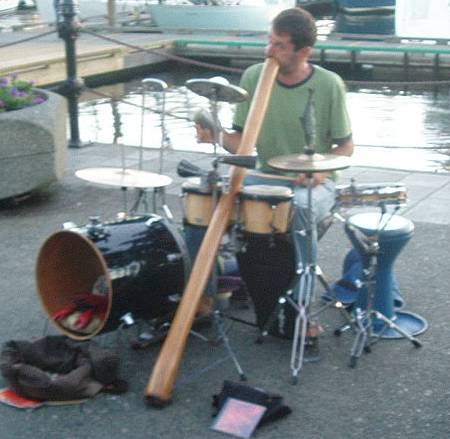 Didgeridoo/Drum/Trout player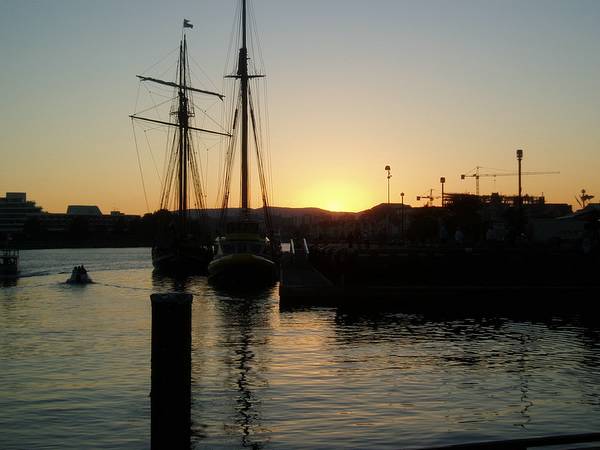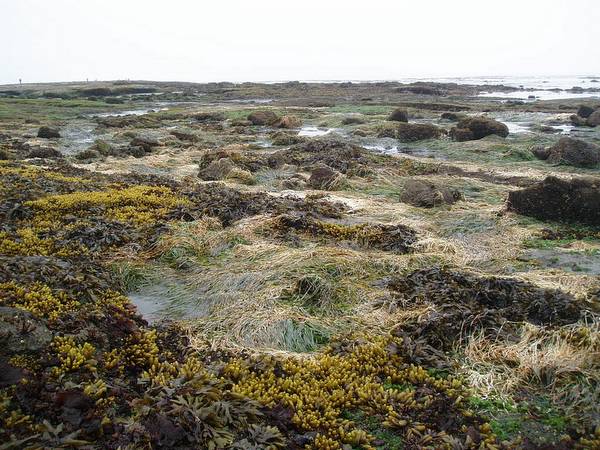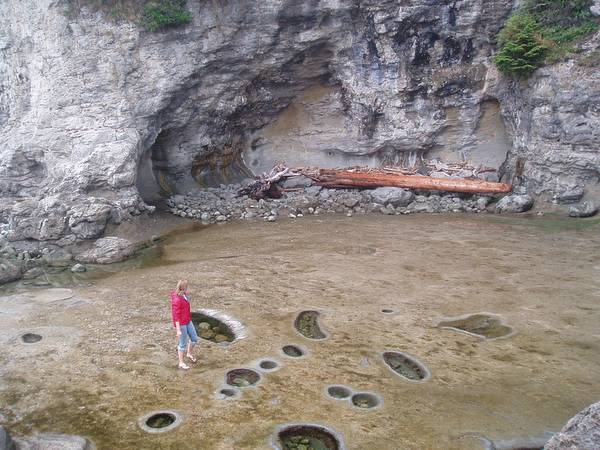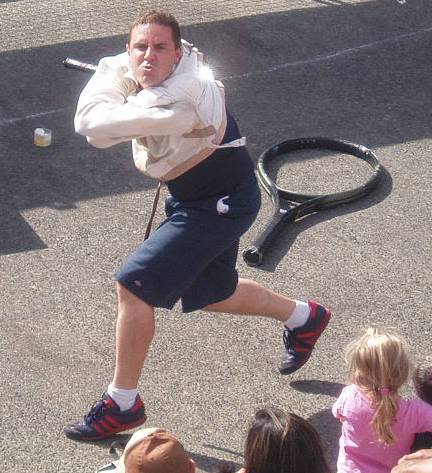 This is real talent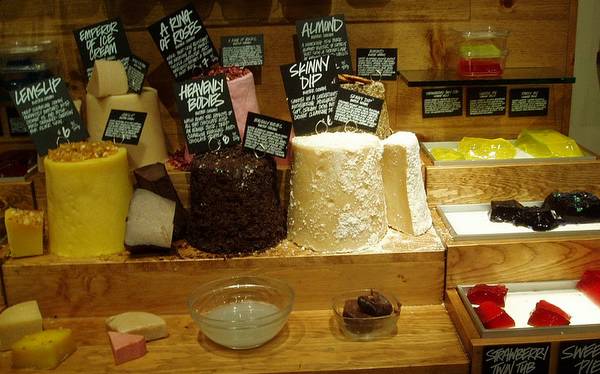 Scary store for soap connosieurs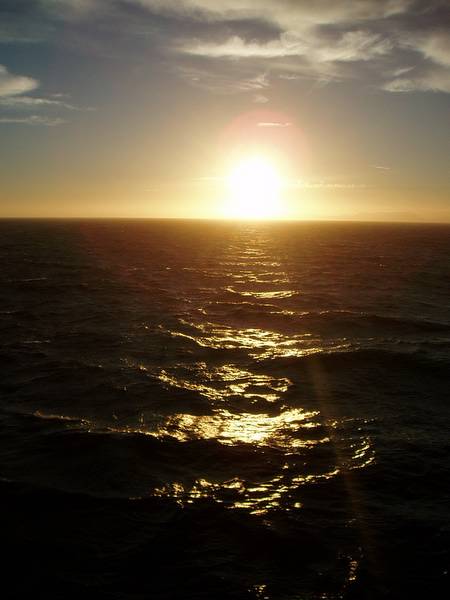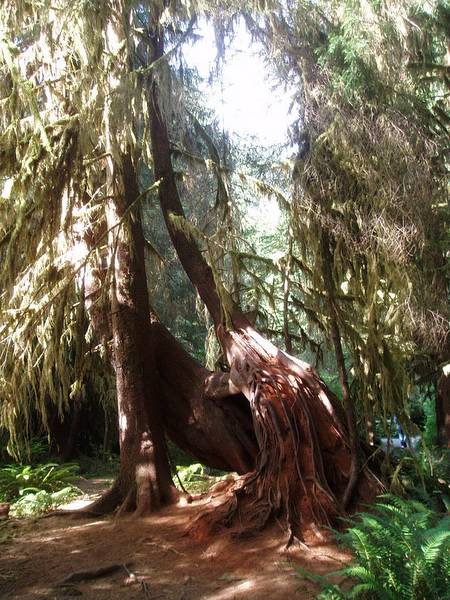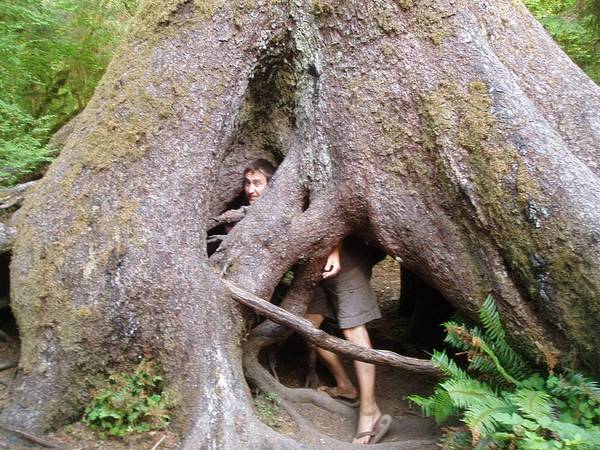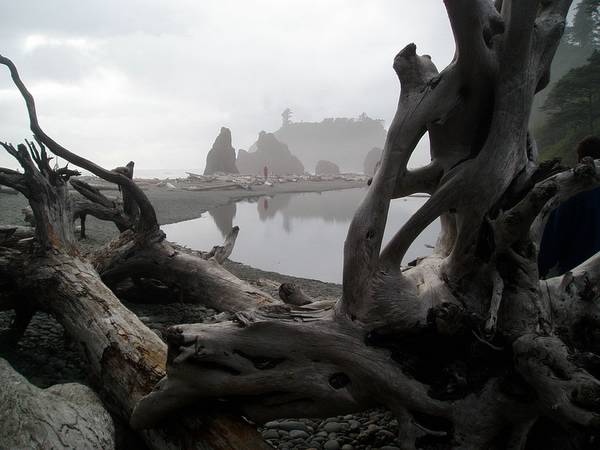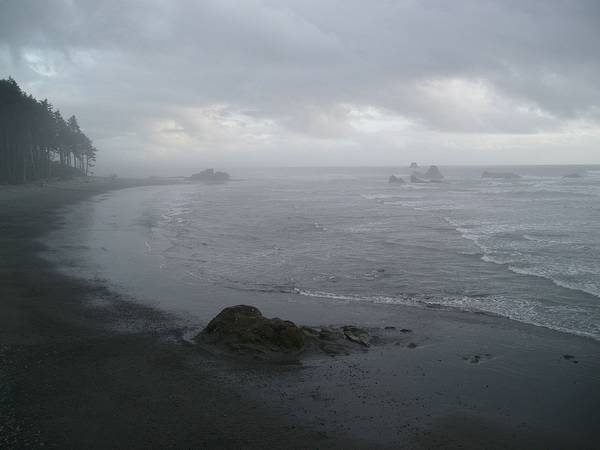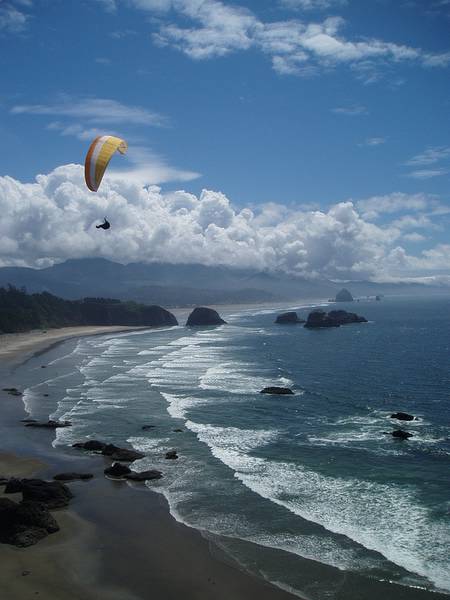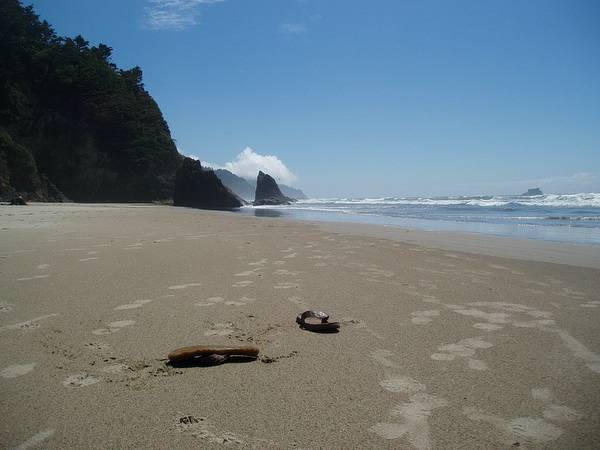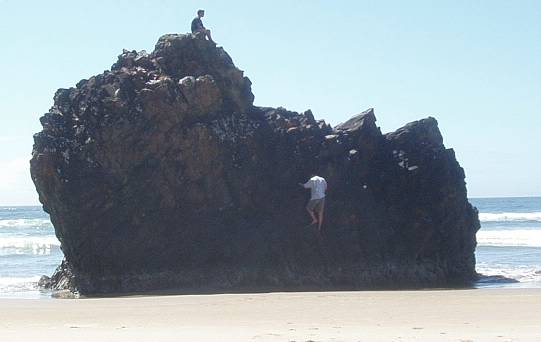 Climbing big rocks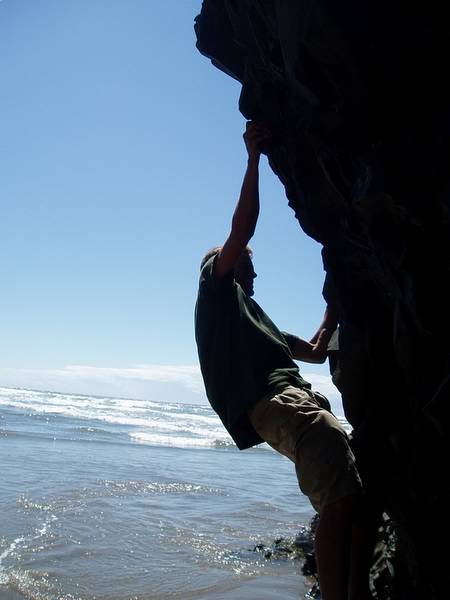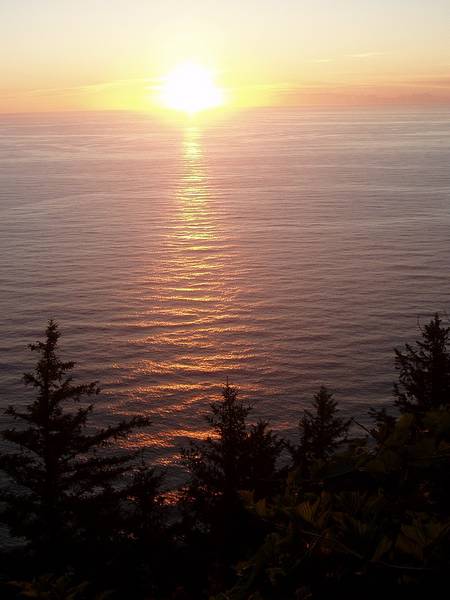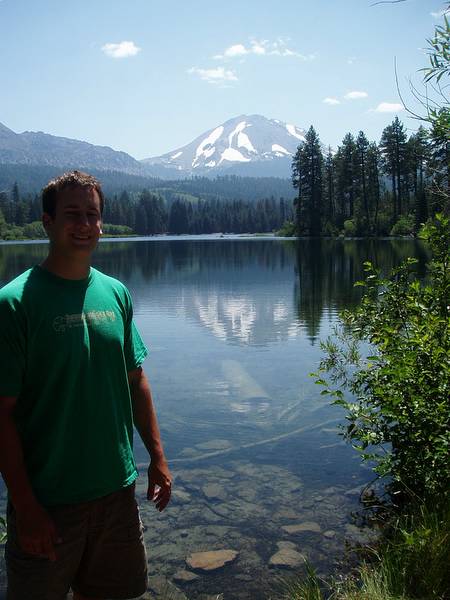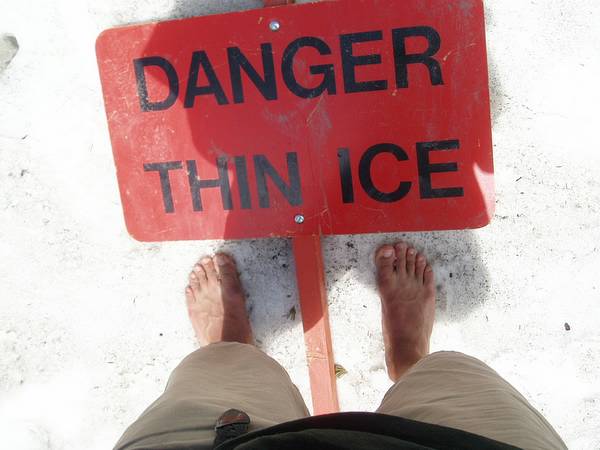 Why did I have to go and lose my shoes??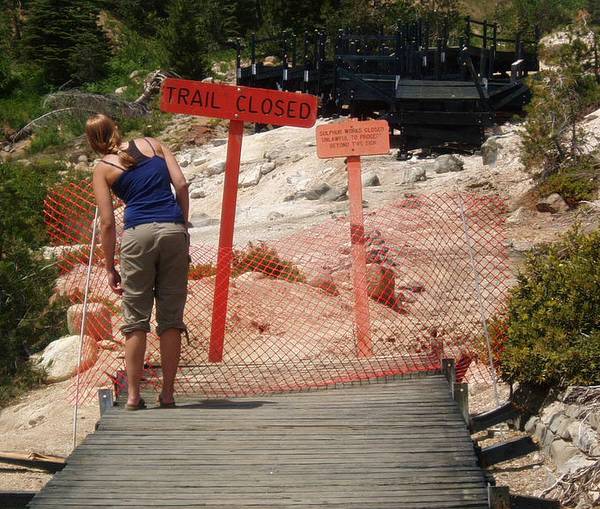 Unpredicted volcanic activity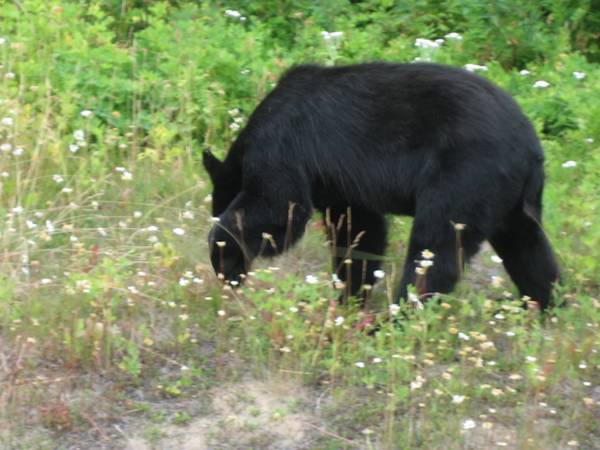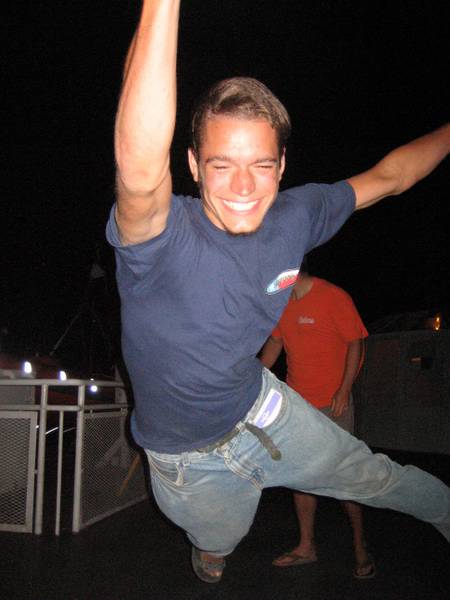 That's some wind!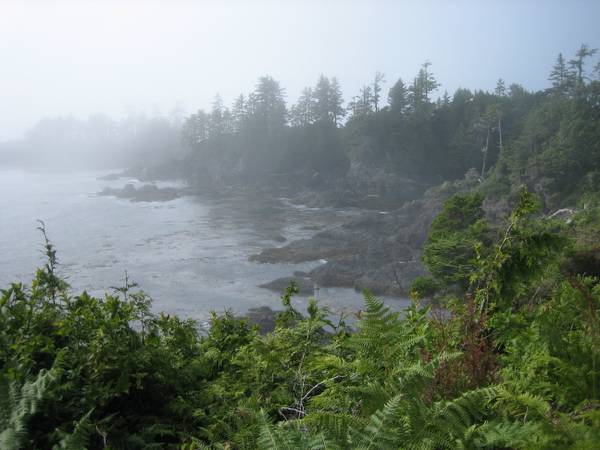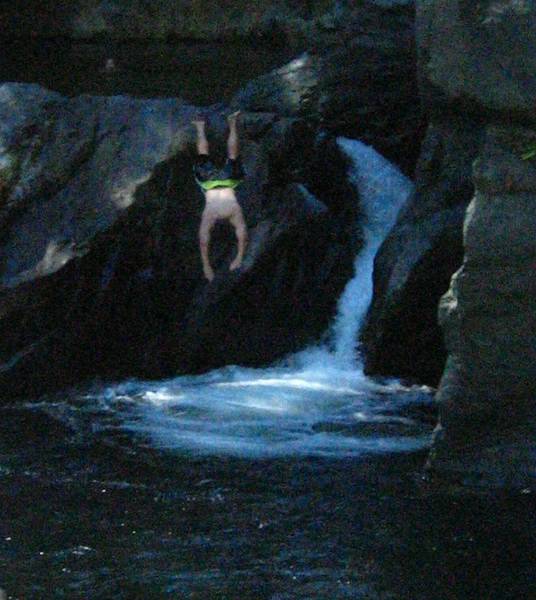 Matt upside down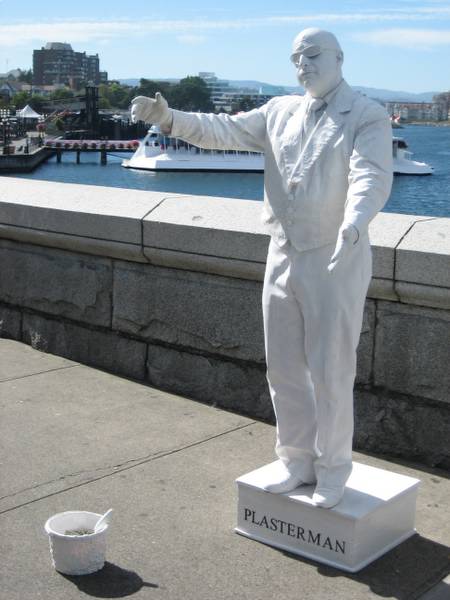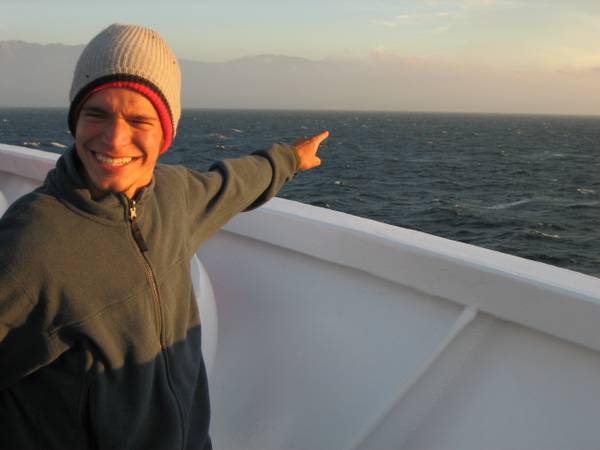 No, I have no idea what I'm pointing at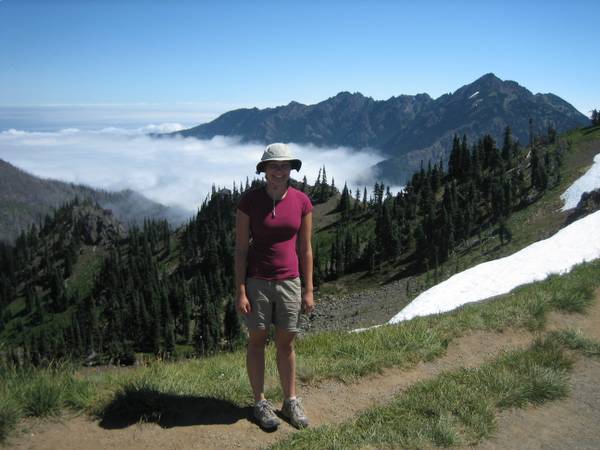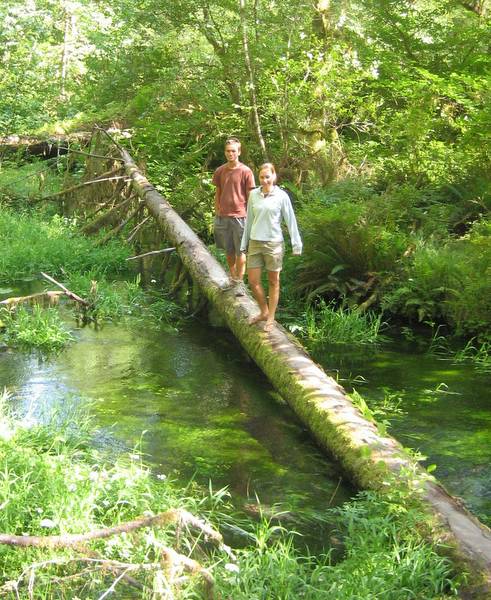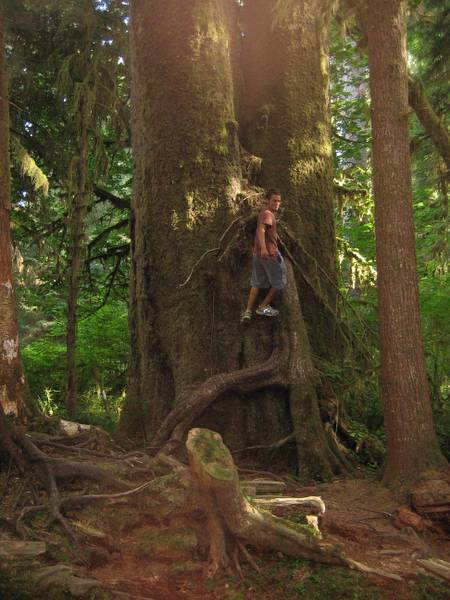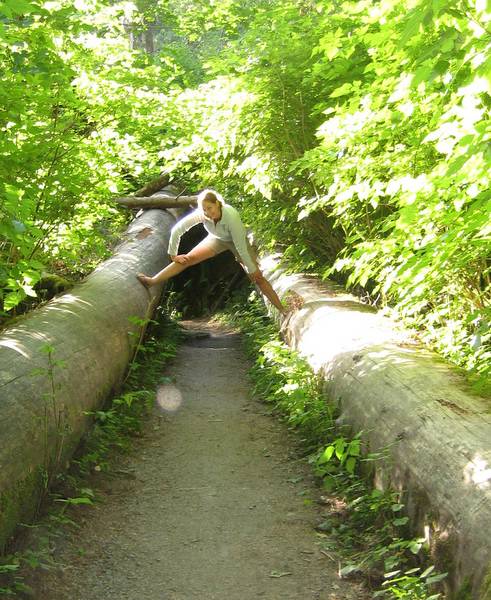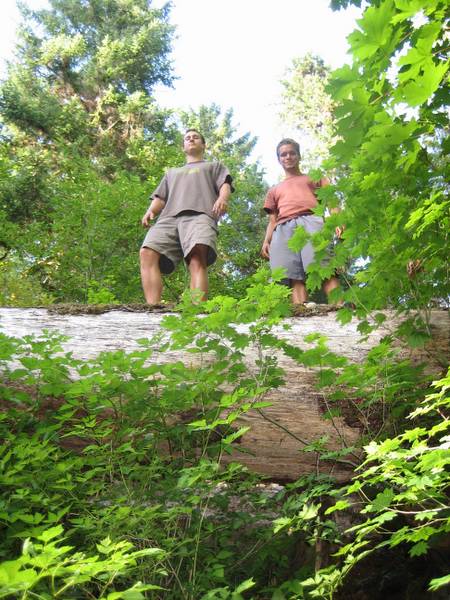 "Man, wouldn't it be fun to climb that sheer jagged rock"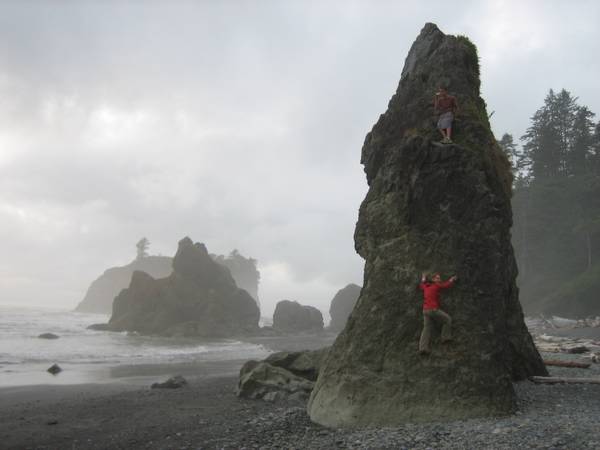 Mt. St. Helens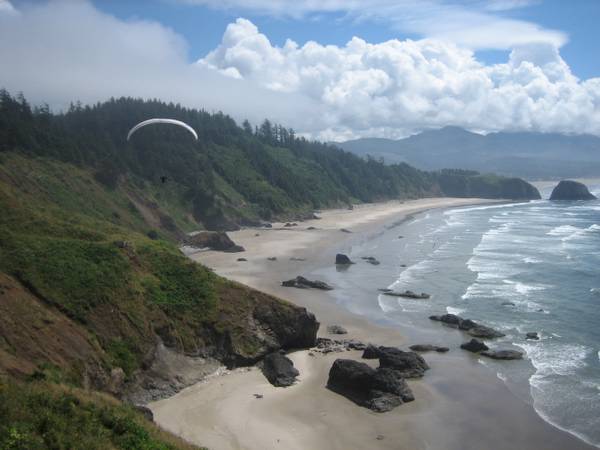 Paragliders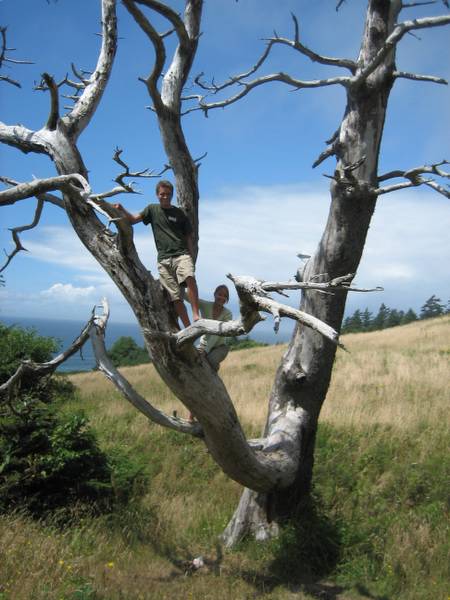 Playing in a tree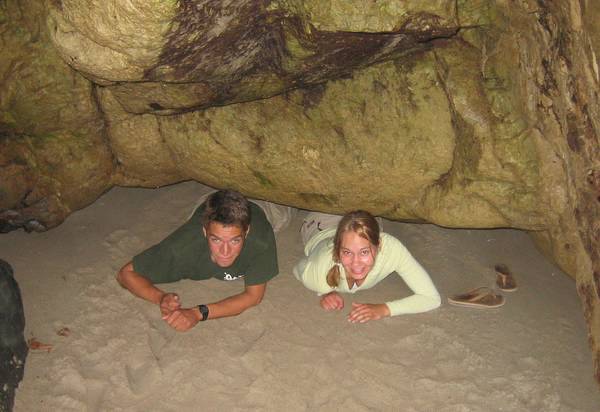 Sea caves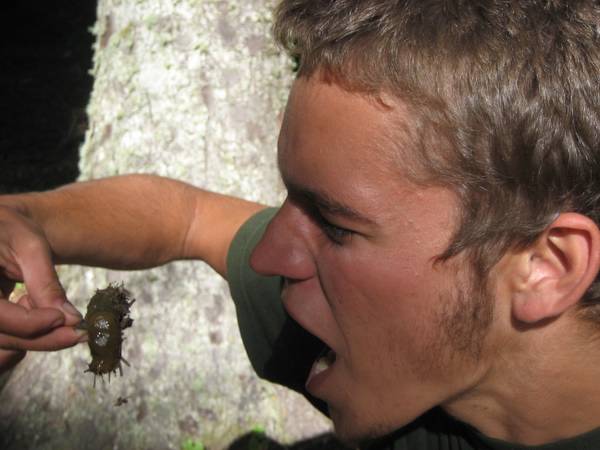 Mmmmm, slug!

Sandboarding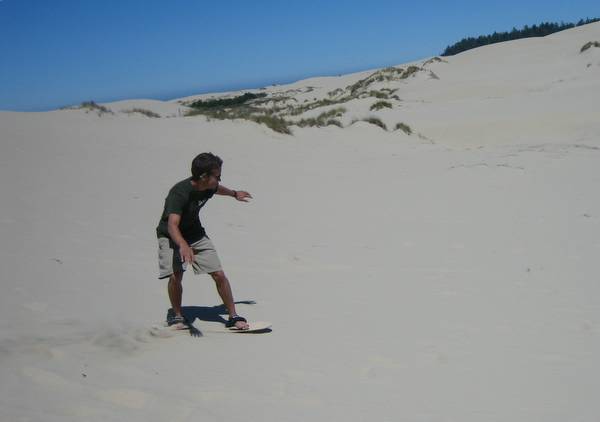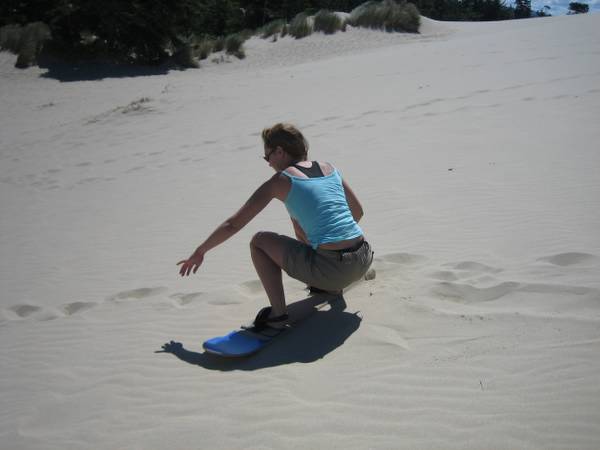 Post-wipeout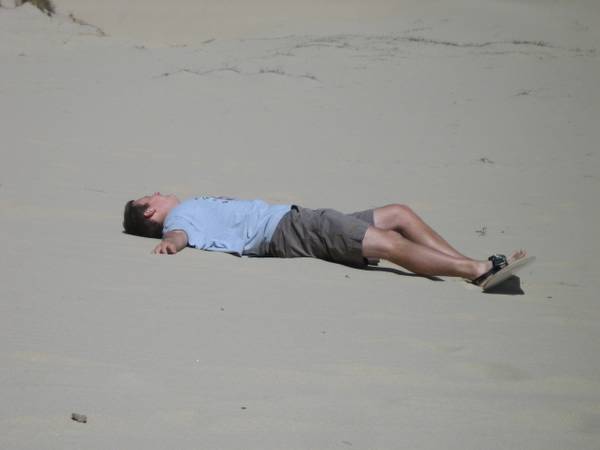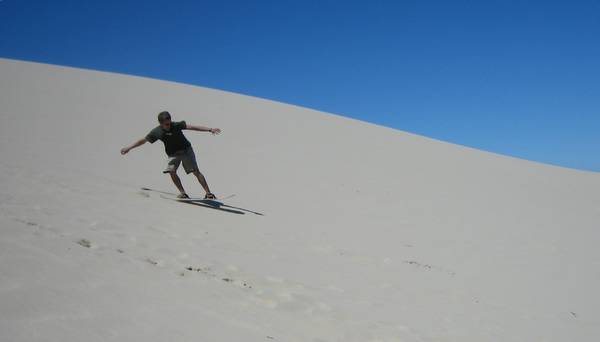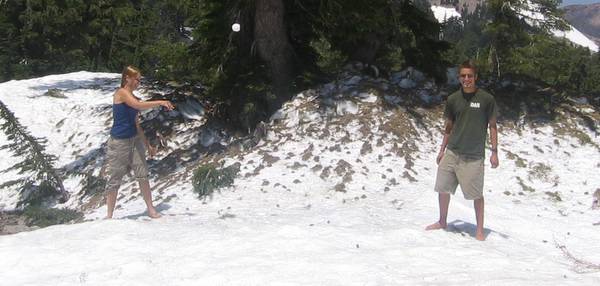 It would seem I've unwittingly entered into a snowball fight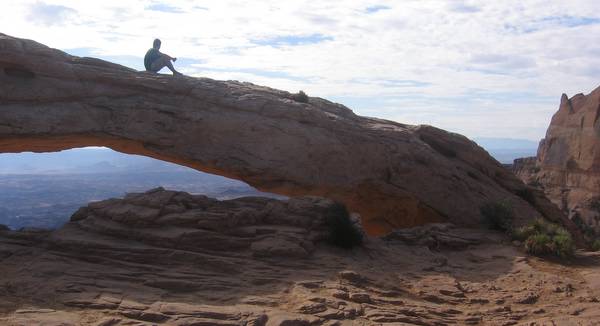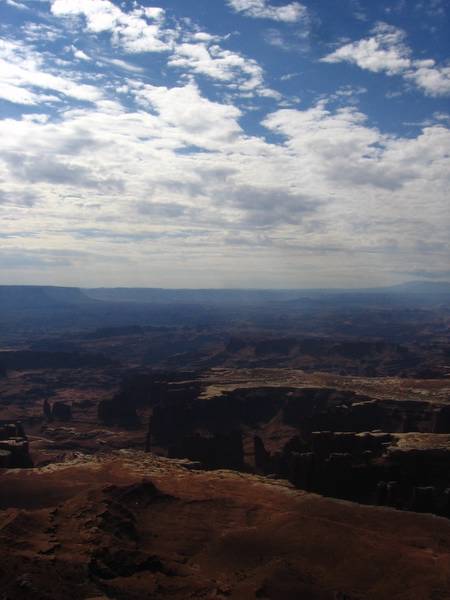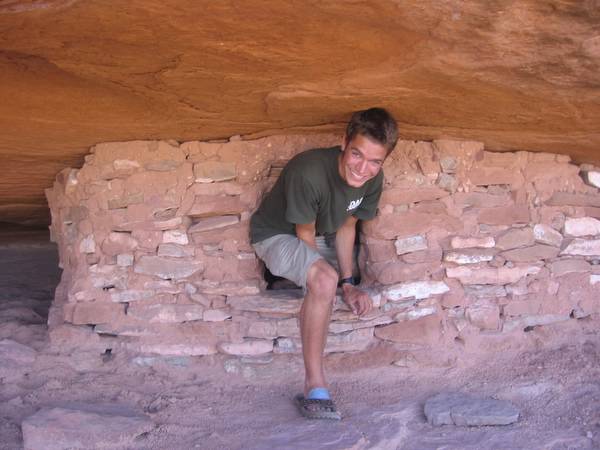 Bigger than your average cliff-dwelling Indian

Me playing on a big rock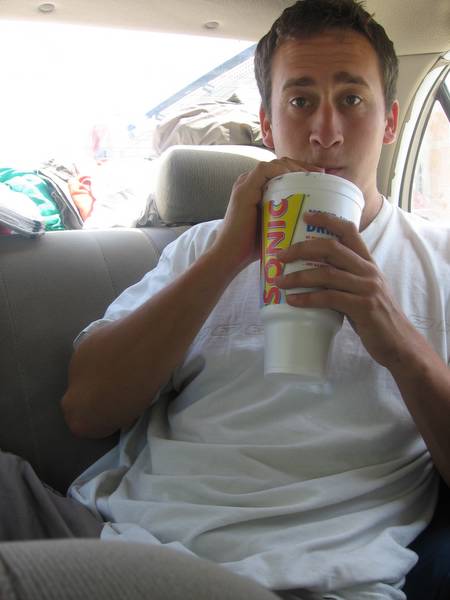 This slushee lasted through 4 states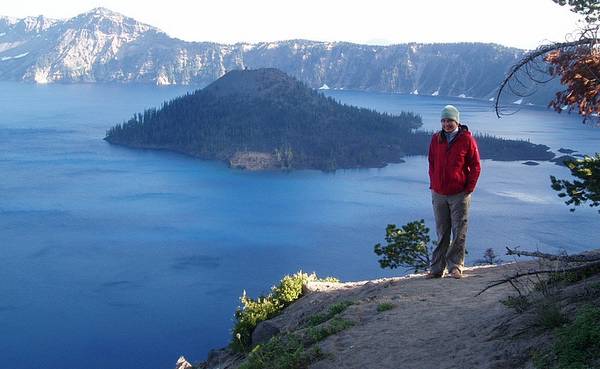 Crater Lake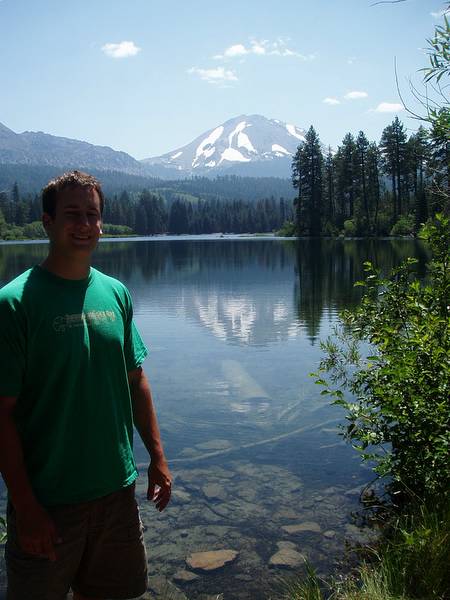 Lassen Volcano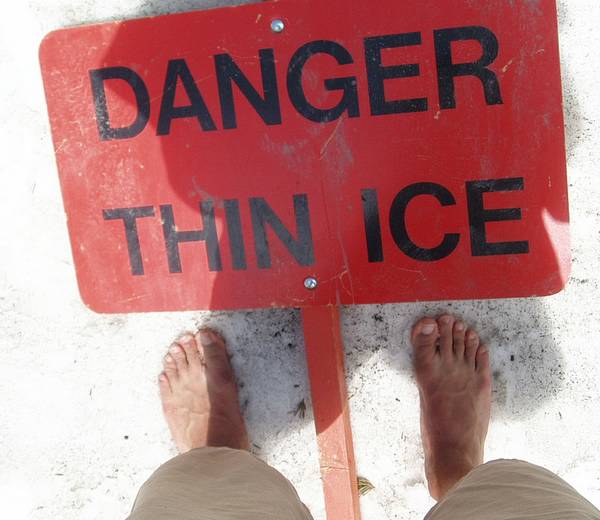 Why did I have to lose my shoes??

Unstable volcanic area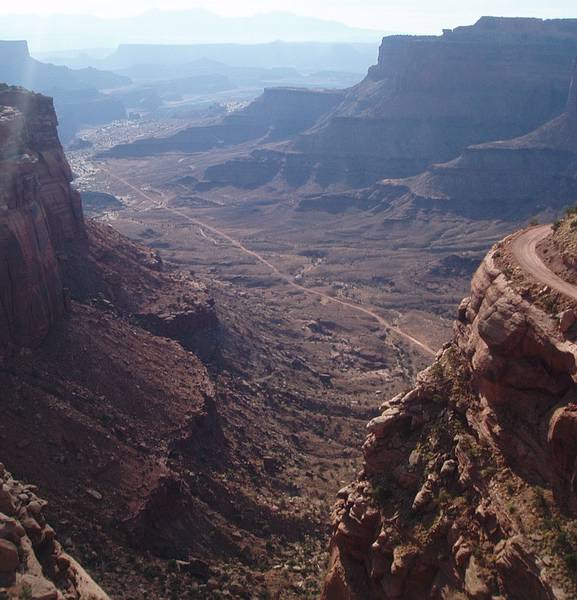 Canyonlands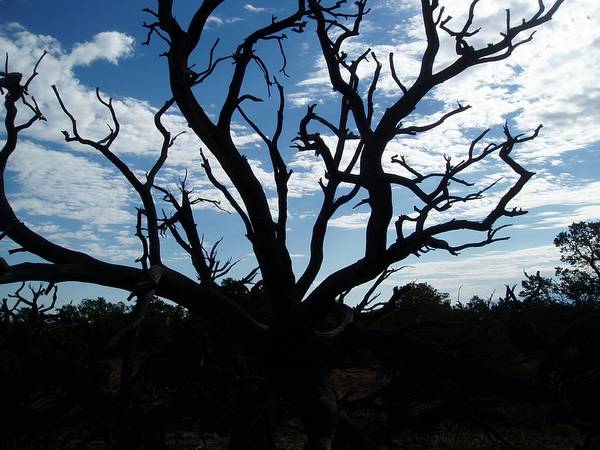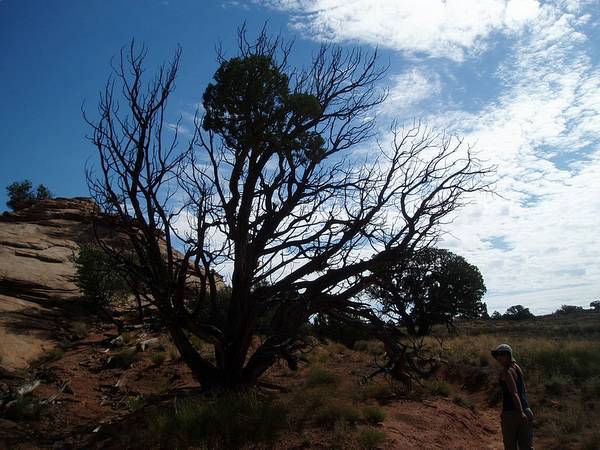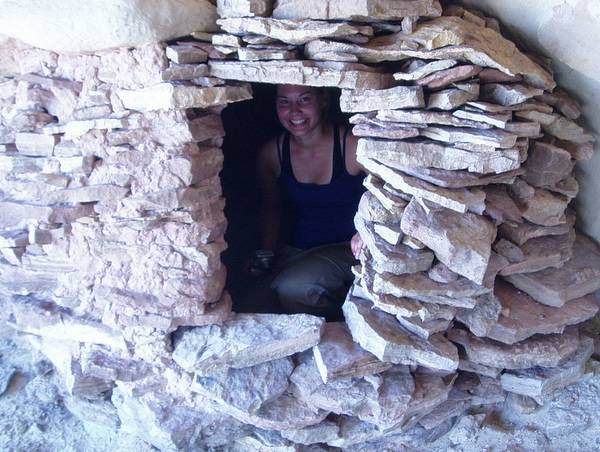 Andie the cliff Indian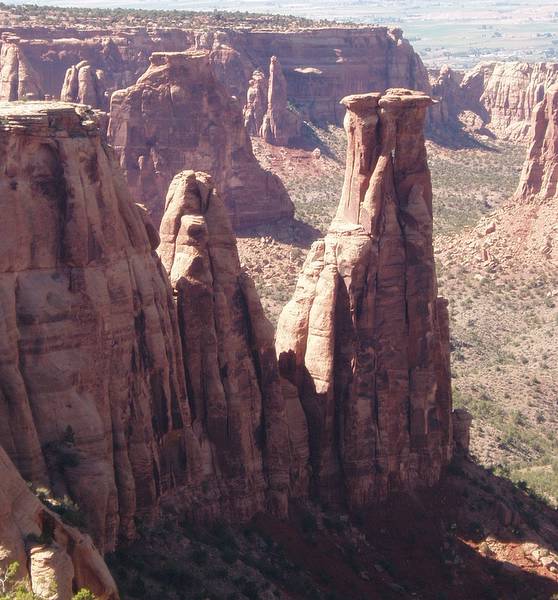 Colorado National Monument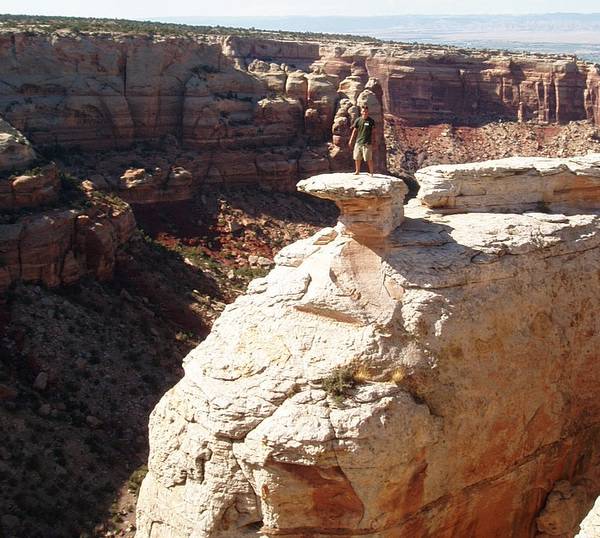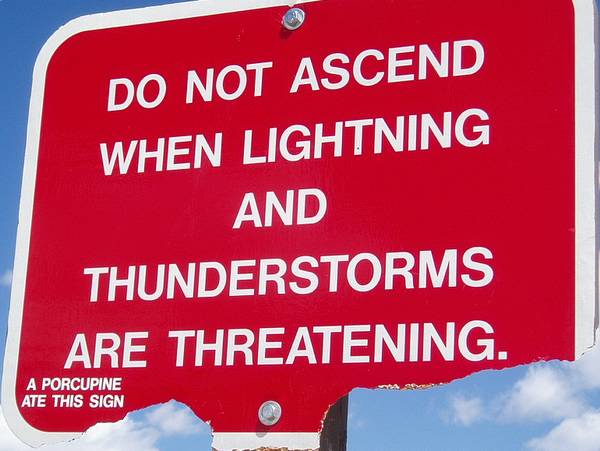 Animals in these parts get pretty desperate; some rodents even eat their own poo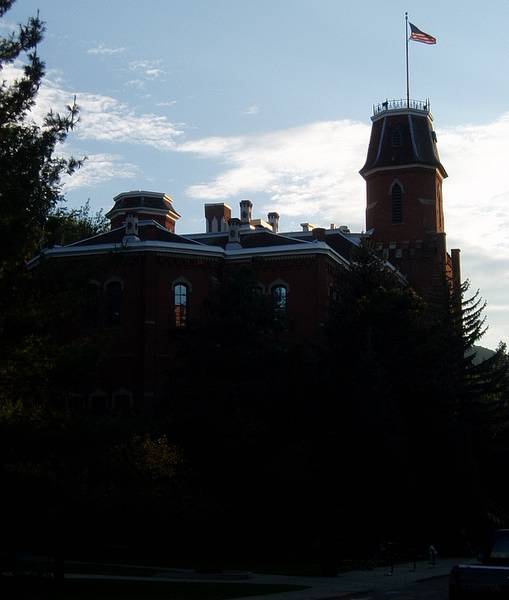 UC Boulder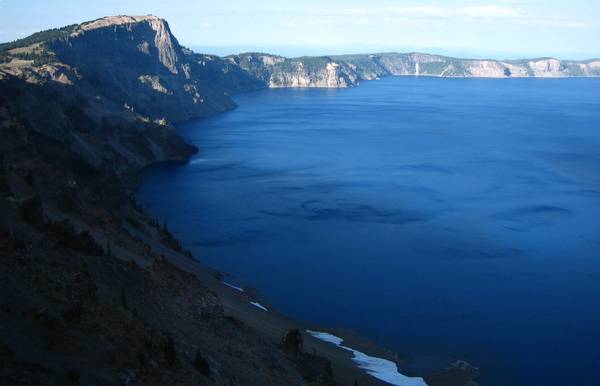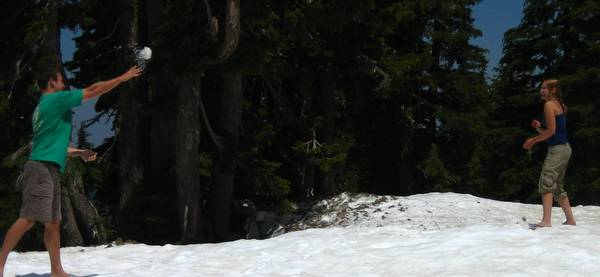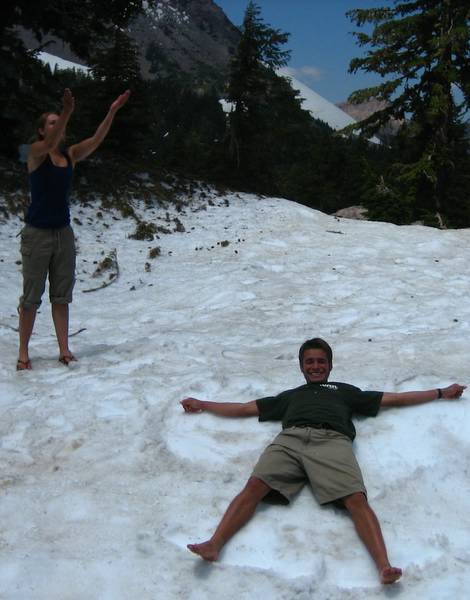 Matt took forever to take this picture; I have no idea what Andie's doing

Sledding down the hill