Asia's Woodsy Metropoles - April 1st - April 14th, 2016
Strangers in the Night
The macaque's unearthly howl pierced the night sky over the slopes of Lantau, wrenching me from the pleasant idyll I had found in the cool night air and misty mountain slopes. It was a deranged cry that warned of imminent harm, of disfiguration and dismemberment, should I persist on my current course. It was the sound of a creature that had been deeply wronged, or perhaps had always been treated well, but nonetheless harbored a deep resentment for the human race, and saw in me the perfect delegate for retribution against all my kind. It was the echo of cold rationality, warped and contorted with dissonant chords of madness and bloodlust. I decided to turn around.
I had not researched the local fauna of Hong Kong. This was among the world's most densely populated cities. In the lower climes, on the fringes of Tung Chung, I had worried about gangs of opportunist thieves. Two-thousand feet above the shimmering city, I had felt at ease, convinced that I could continue on until the dawn, uninhibited by the threat of crime, or, given that it was mid-afternoon back in Denver, the need for sleep.
Just before leaving Seattle, I found a $15 couch on AirBnB and fired a quick email to the proprietor. Thirteen hours later, at 9PM, the airport's wifi pulled up the disheartening reply that she was not accepting males. Affordable accommodation in Lantau is essentially non-existent, so I opted to start my hike on the Lantau Trail a few hours early.
At a jog, I followed the contours of the rolling hills towards Mui Wo, hoping that the hell beast would soon give up his pursuit, and that he had no compatriots amidst the myriad rocks and caves. A string of villages along the trail lay completely still, aside from the dogs anxious to alert their owners to my presence. I wondered how a villager might react to my passing through at 3 in the morning.
The route was punctuated by modern, well-lit, immaculately clean bathrooms - had I been less jetlagged, the completely enclosed stalls with heated seats might have made excellent napping spots. Frequent fire fighting stations held rubber mops that could be readily enlisted to extinguish any errant blaze.
Anachronistically, I arrived at Sunset Peak right at sunrise. A sizable abandoned village, of unadorned grey concrete, stood in contrast to the bright green slopes. A man squatted next to one wall, relieving himself; he was the first person I had encountered since leaving the airport, and I nodded an uneasy hello as I passed. Over the next rise, a photography meetup stood poised to capture the rosy hues of dawn as they played upon the morning fog.
Descending to the base of Lantau Peak, I lay down on a bench to take a nap. Only a few minutes passed before I was awoken by a man standing directly over me, singing a shrill, abrasive song to himself. The tune petered out and I drifted back to sleep, only to be awoken again by a sudden piercing rise some moments later. This pattern would repeat itself several times.
I looked up, searching for some malice in his eyes, or anything that would explain his presence there, standing above this one bench in the middle of the forest. I found nothing I could understand. His gaze was inscrutable, like the dense jungle that inexplicably fills the metropolis, like the primal wail of the angry denizens of an inky tropical night.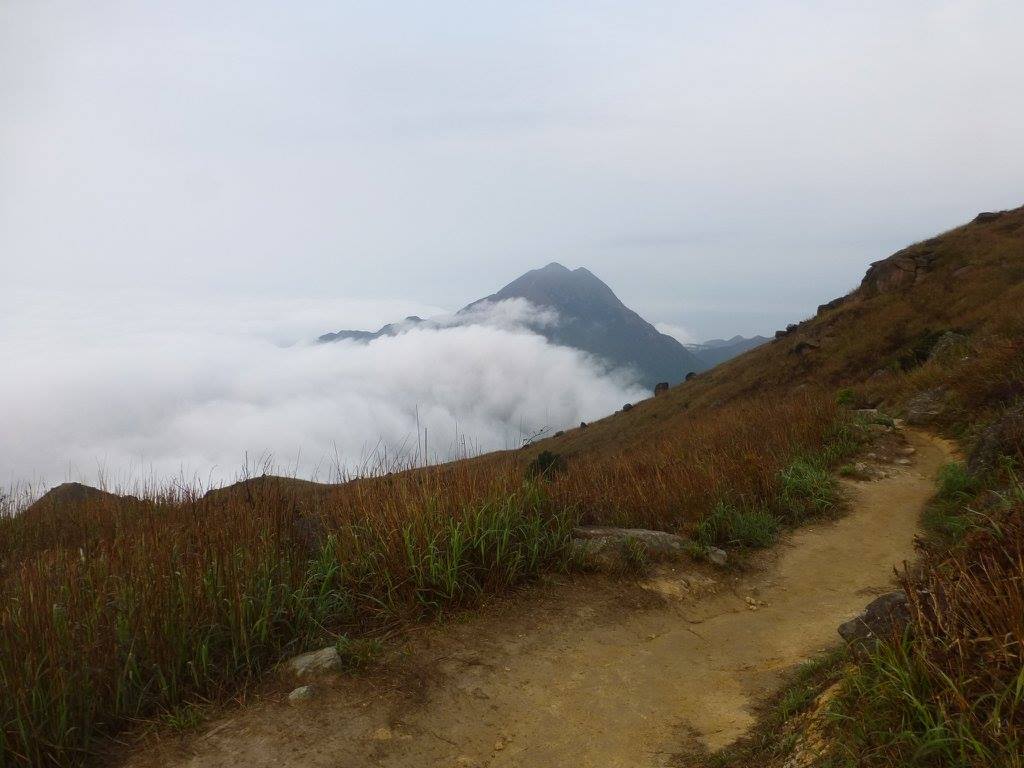 First morning on the Lantau Trail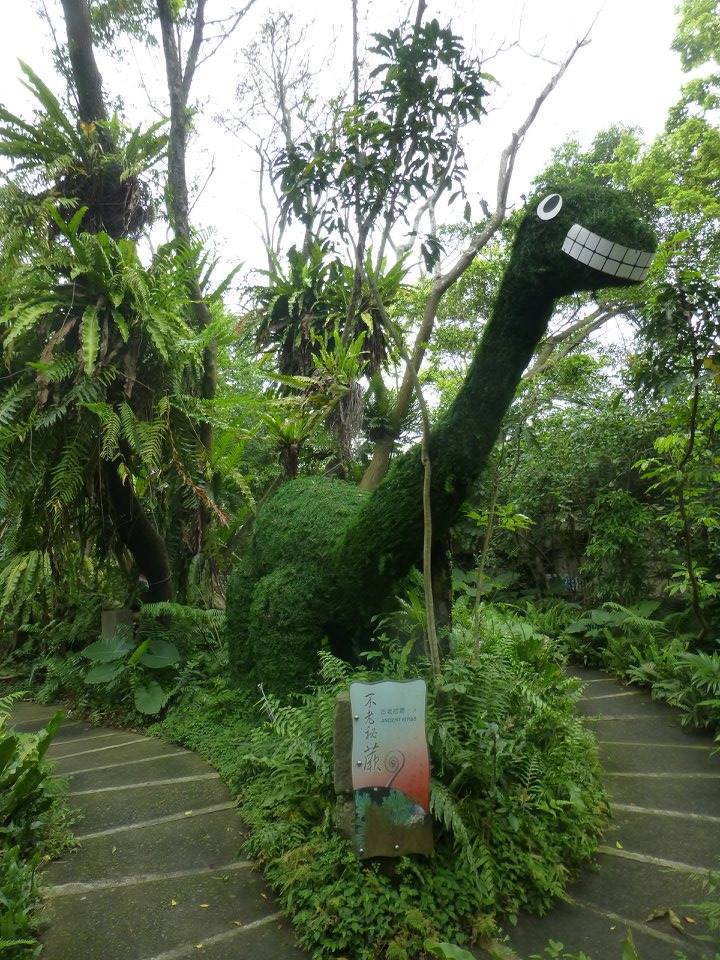 Always reassuring when the topiaries are happy to see you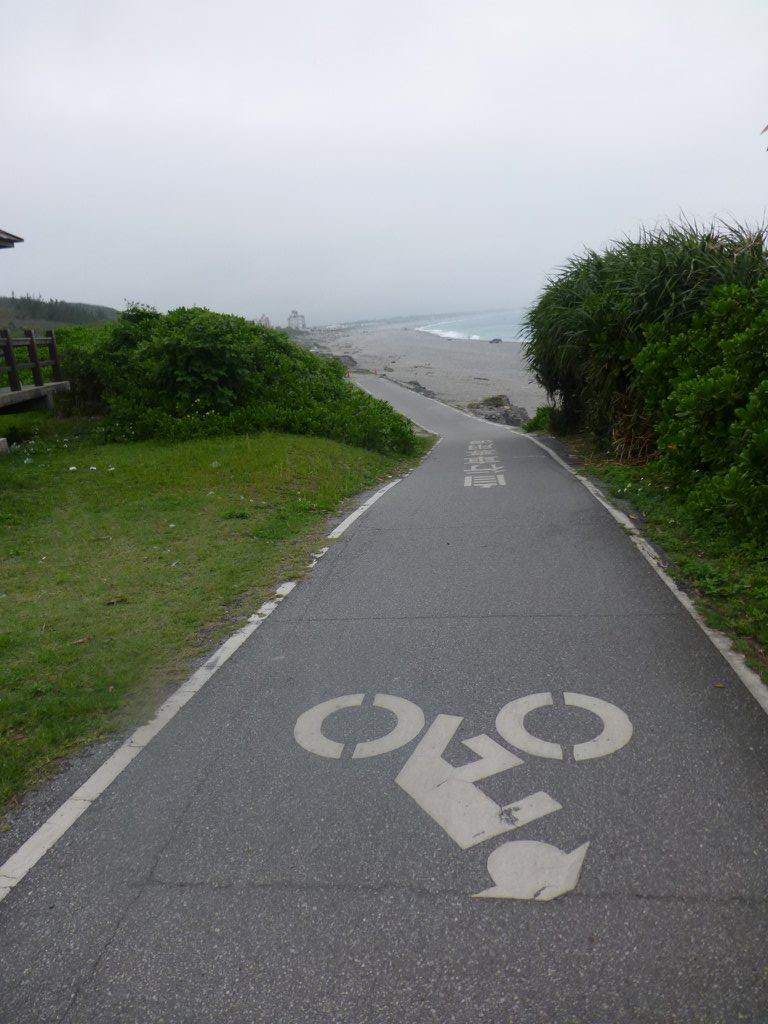 Hualien's seaside bike path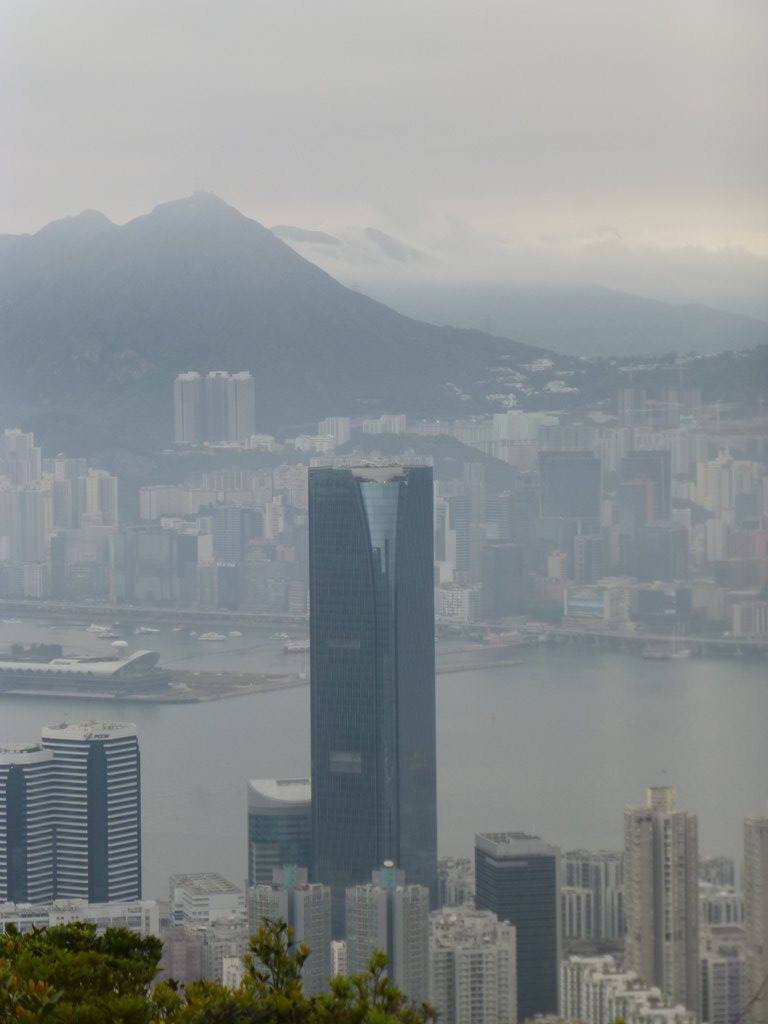 Hong Kong cityscape
Kowloon ferry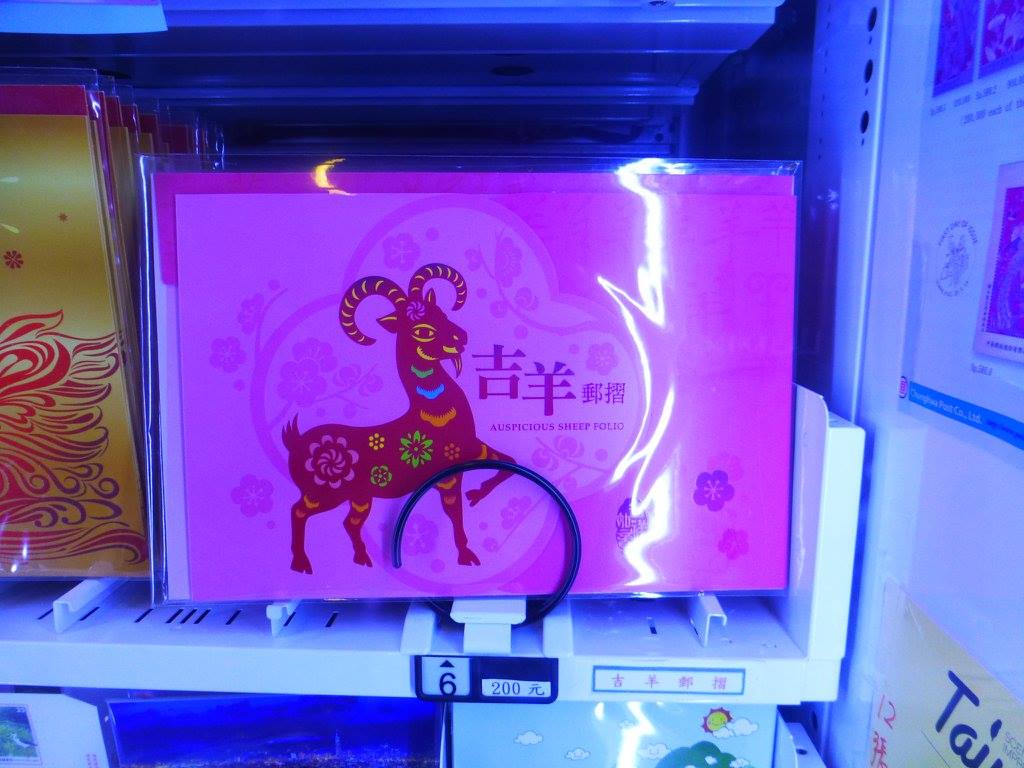 And the award for most random vending machine item goes to... Auspicious Sheep Folio!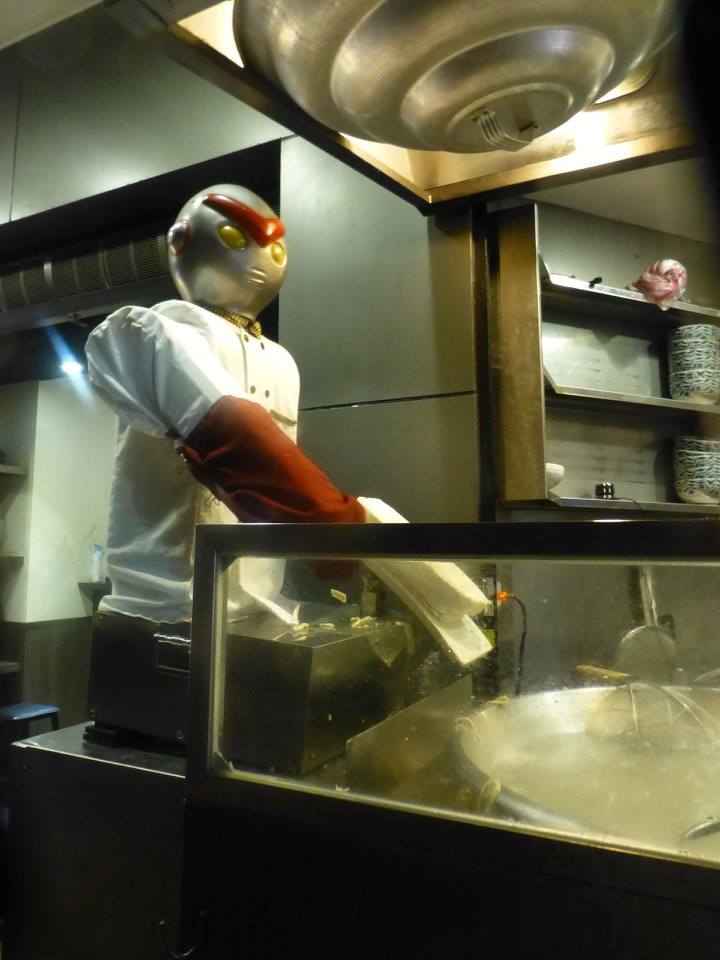 Tofu-chopping robot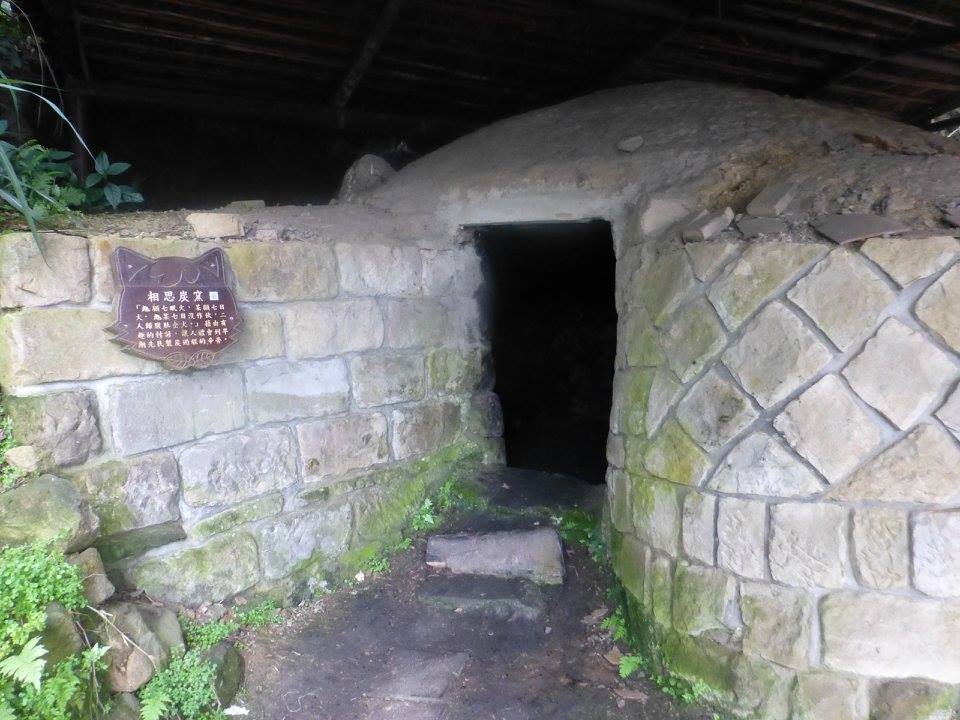 Evidently some sort of cat oven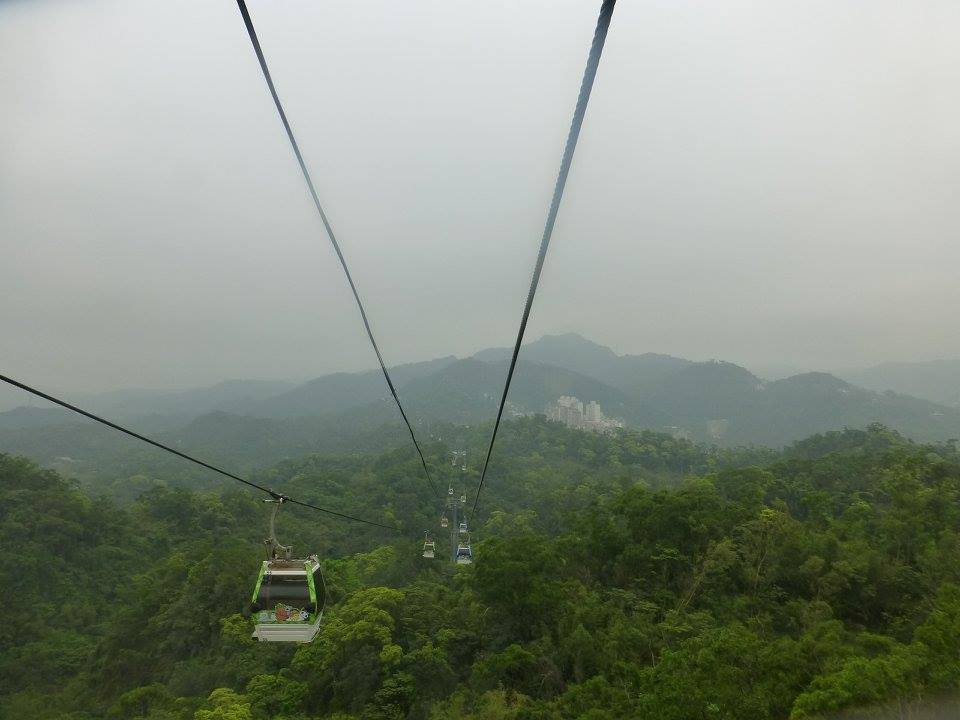 Gondola to Maotong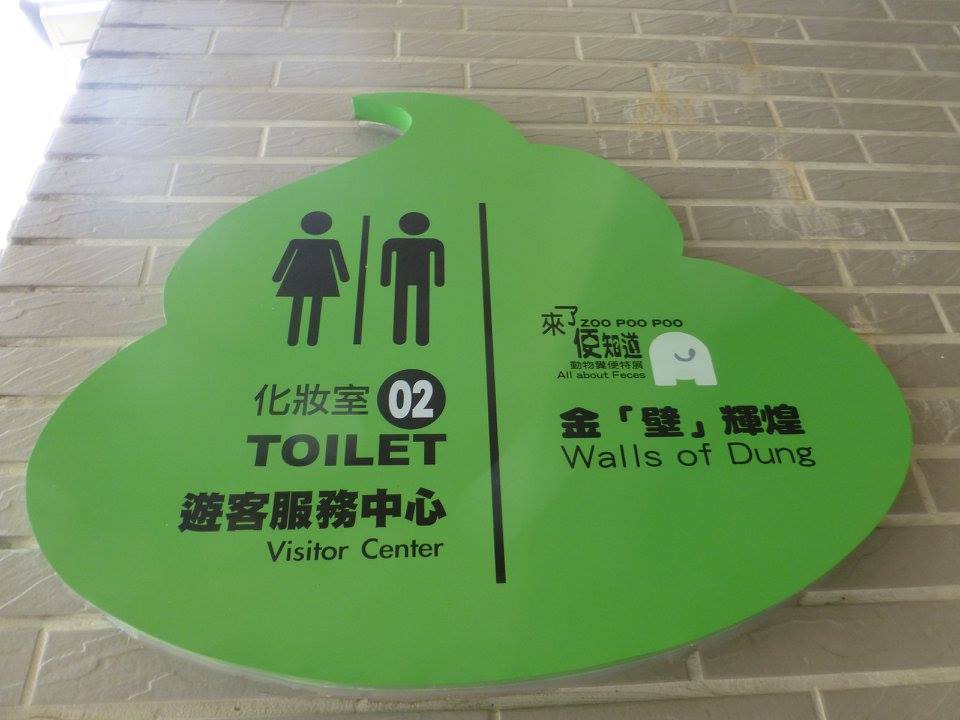 Taipei Zoo has a thing for poo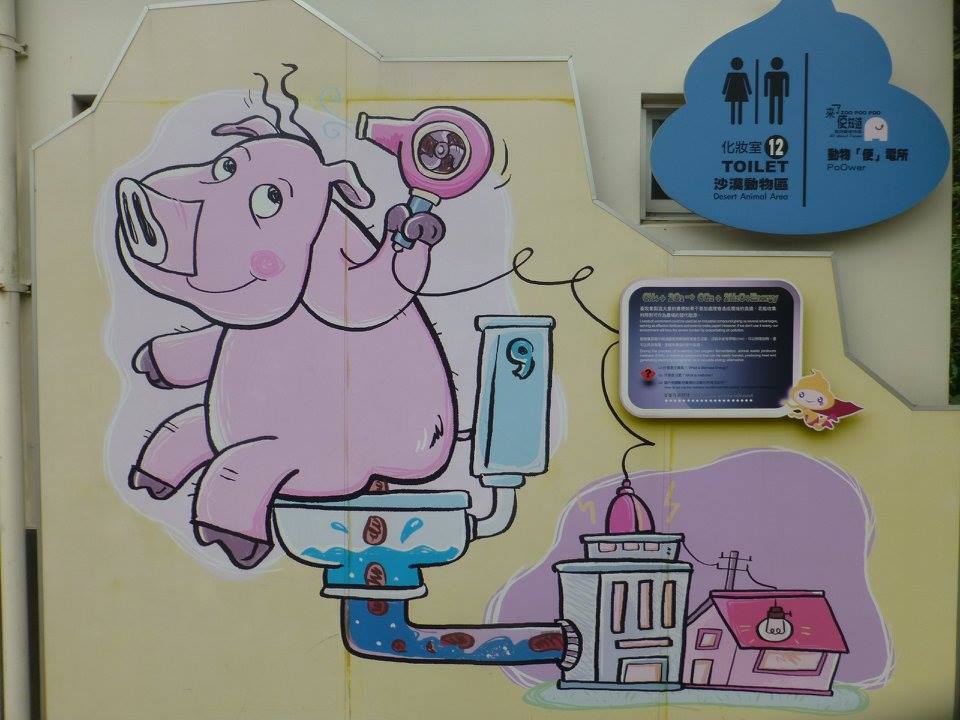 Taipei City is now 94% poo-powered! (don't fact-check me on that)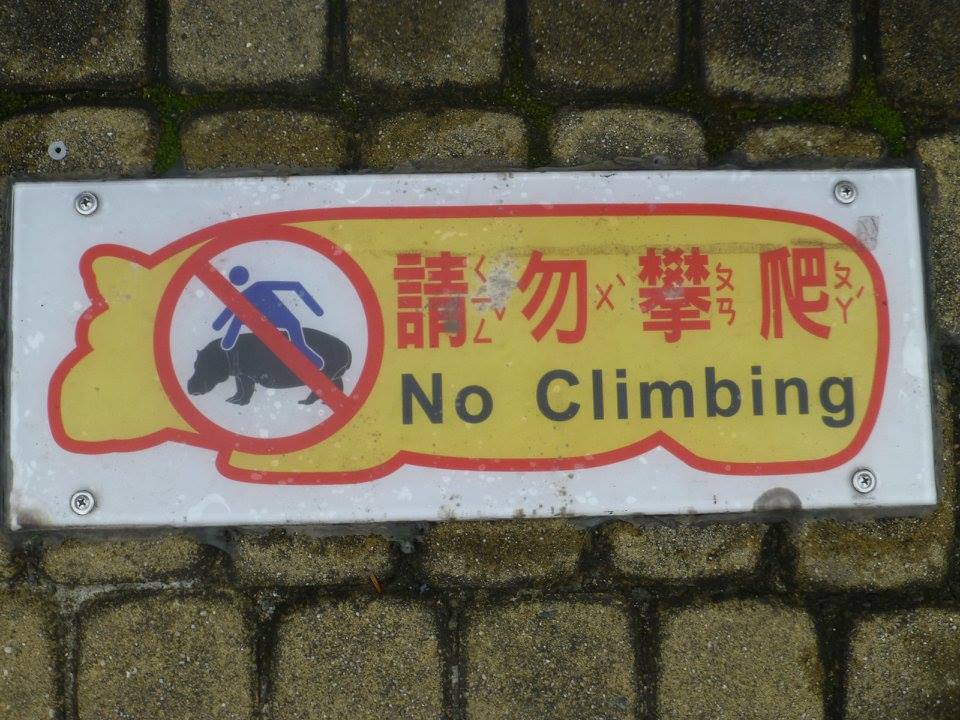 "Don't climb the Hippos" - sound advice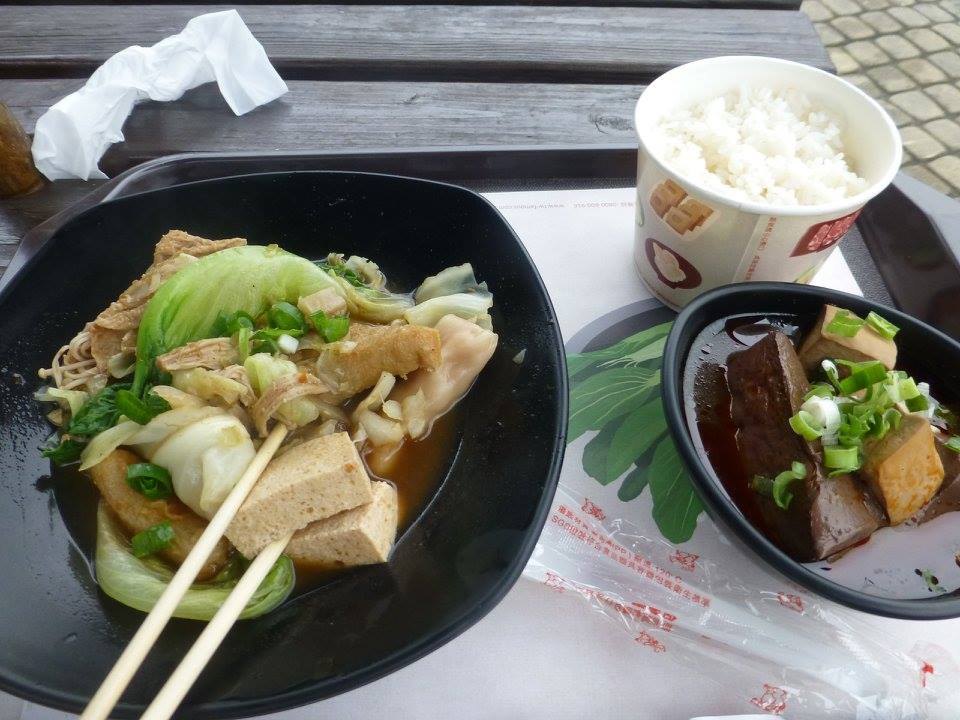 Corollary to Murphy's Law: If a meal on the signboard appears to contain either tofu or gelatinous pig's blood, the probability that it contains tofu is 0.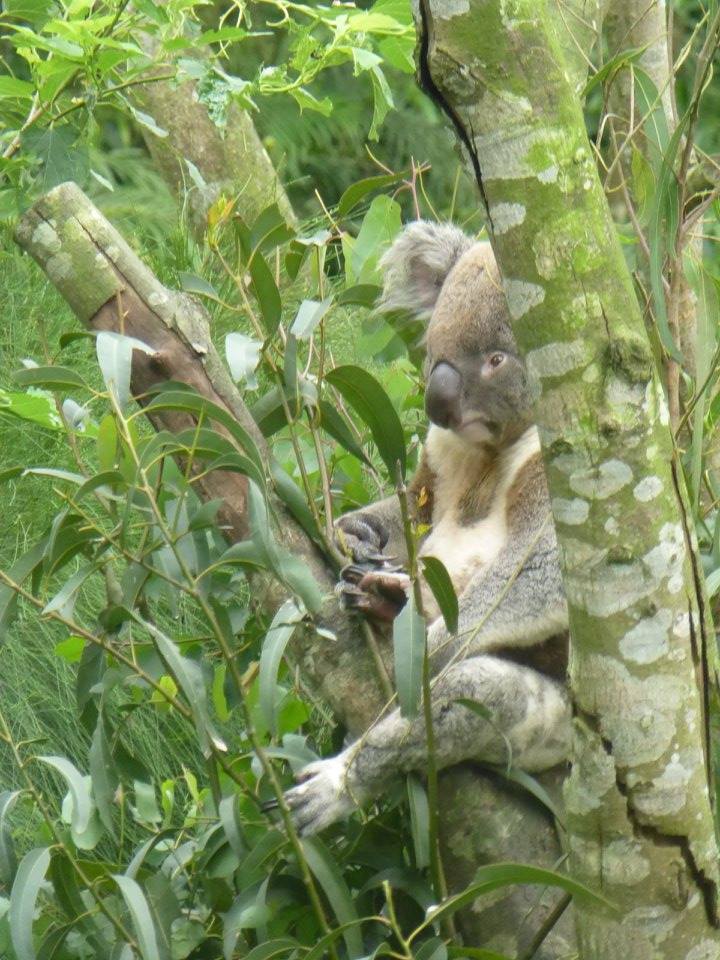 Most unhappy animal ever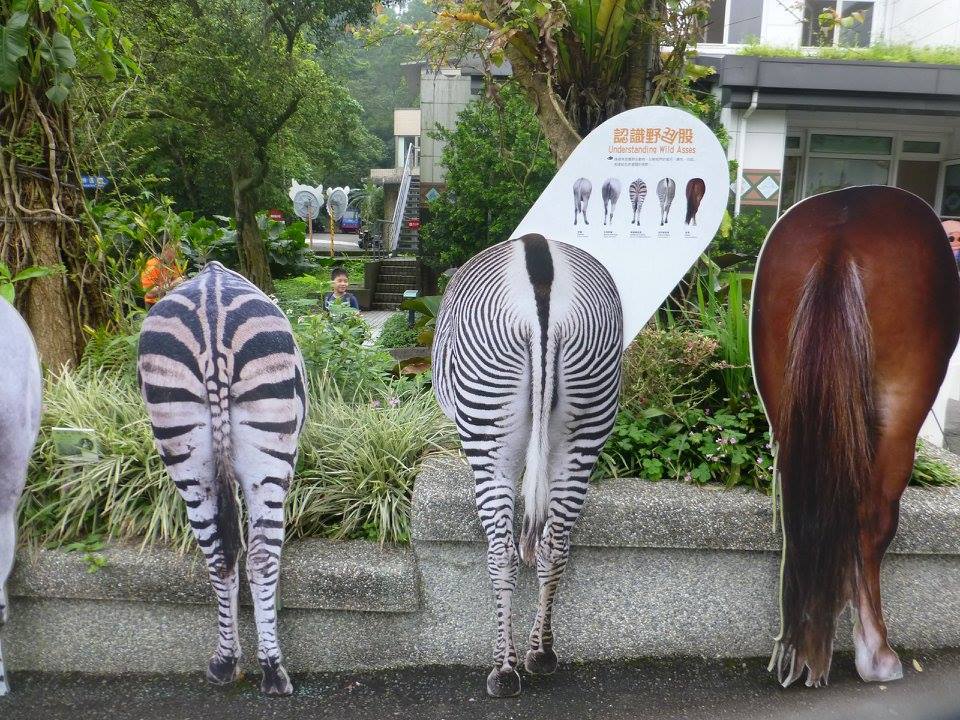 Does the Wild Ass pun actually translate to Chinese?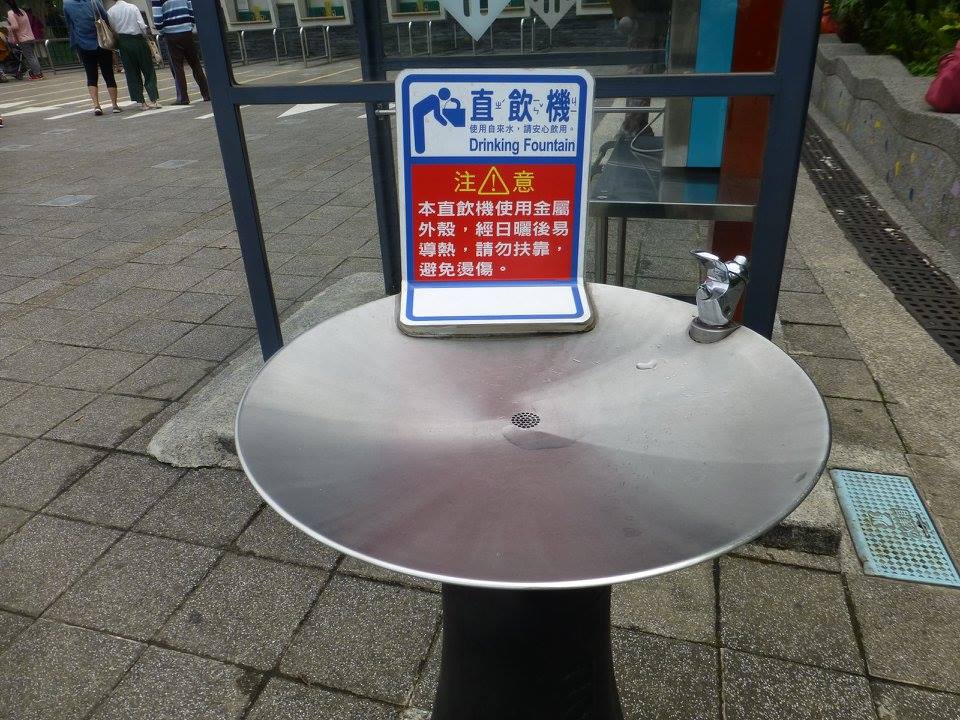 Subscript: "Just kidding - this is poison for foreigners. Do not drink."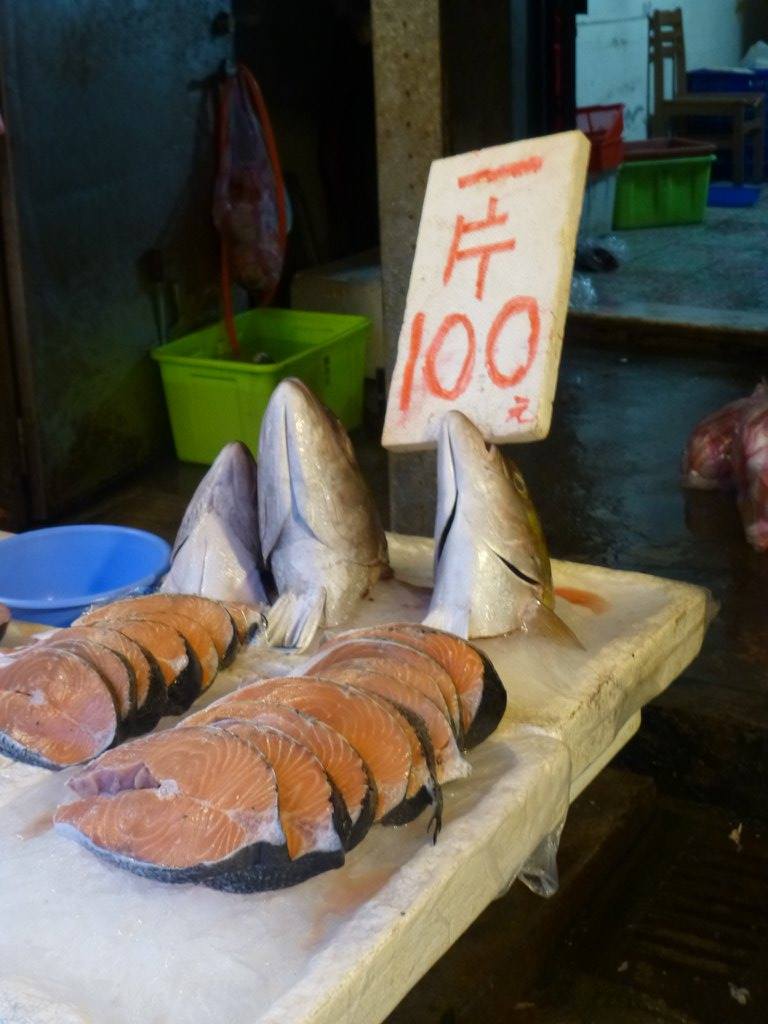 So nice of him to help out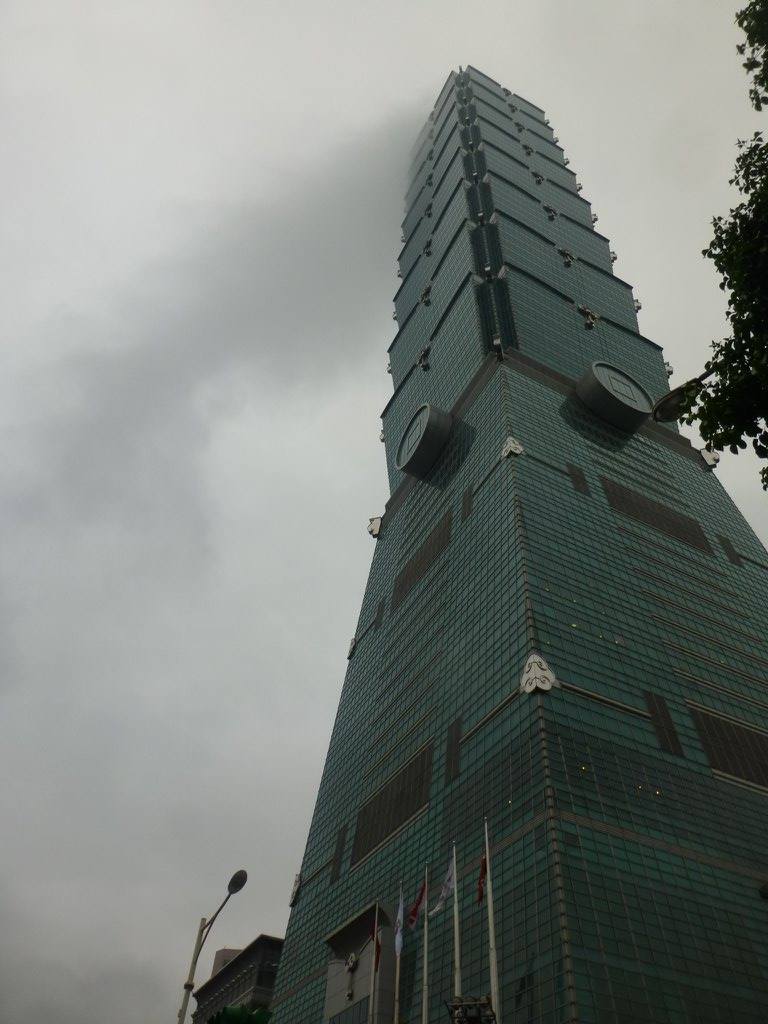 Taipei 101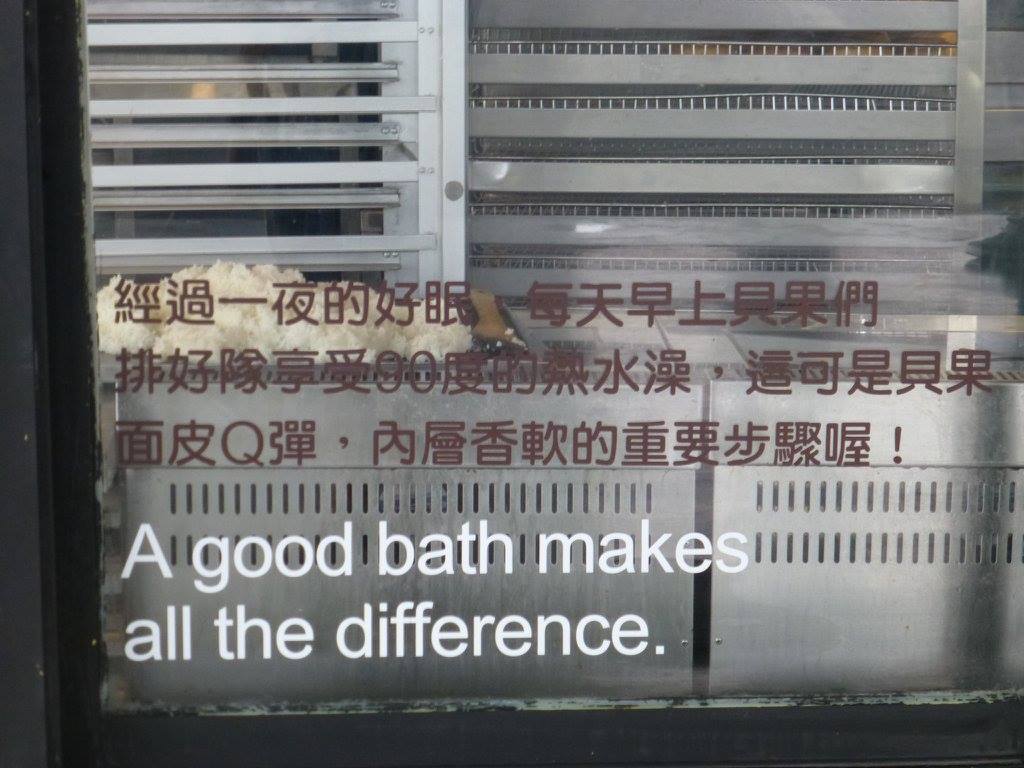 Seen on a bakery window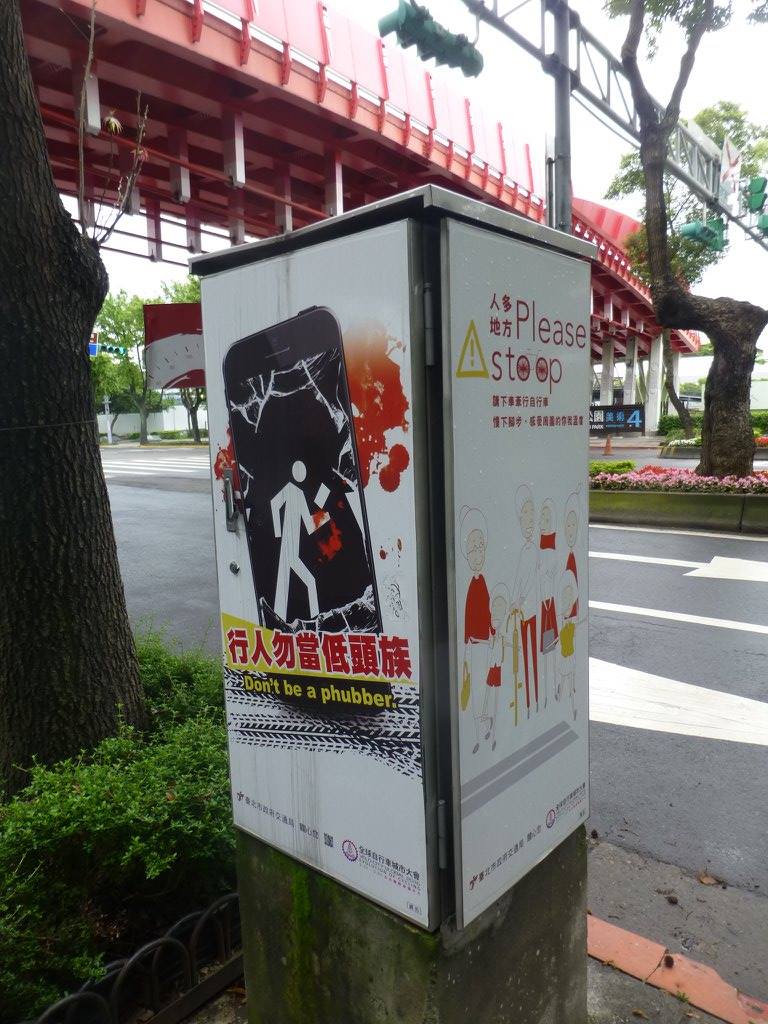 Don't be a phubber, but please do stoop.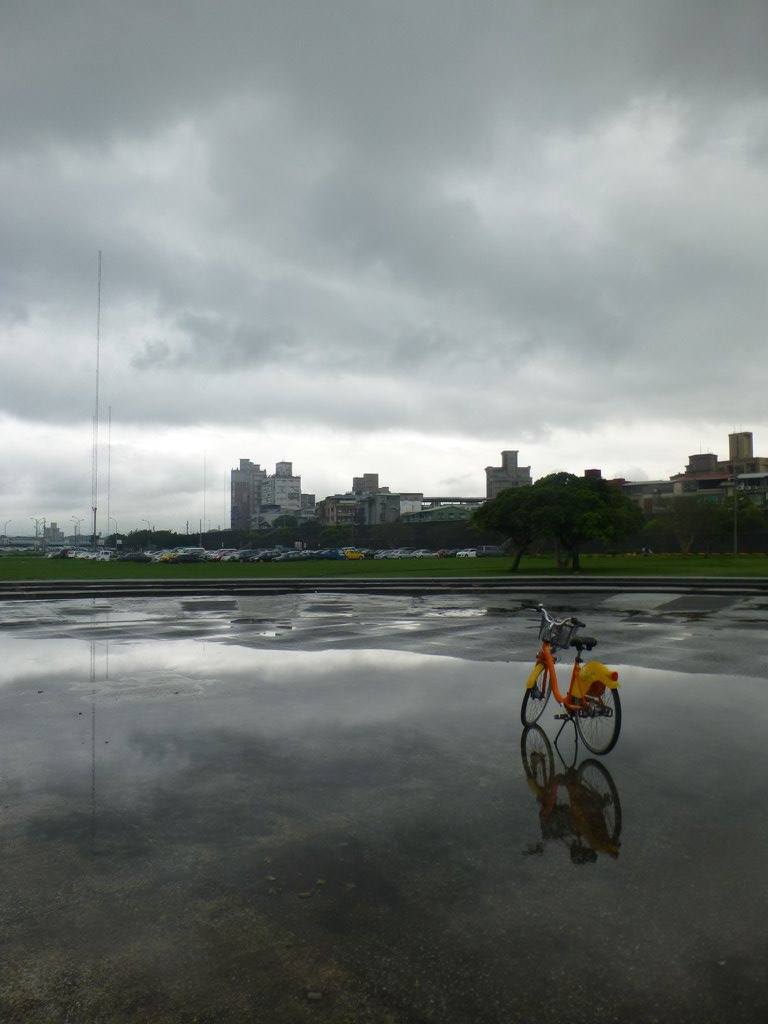 YouBike! Someone just left this here - at $40/30min, it's a rather expensive art piece, but I appreciate it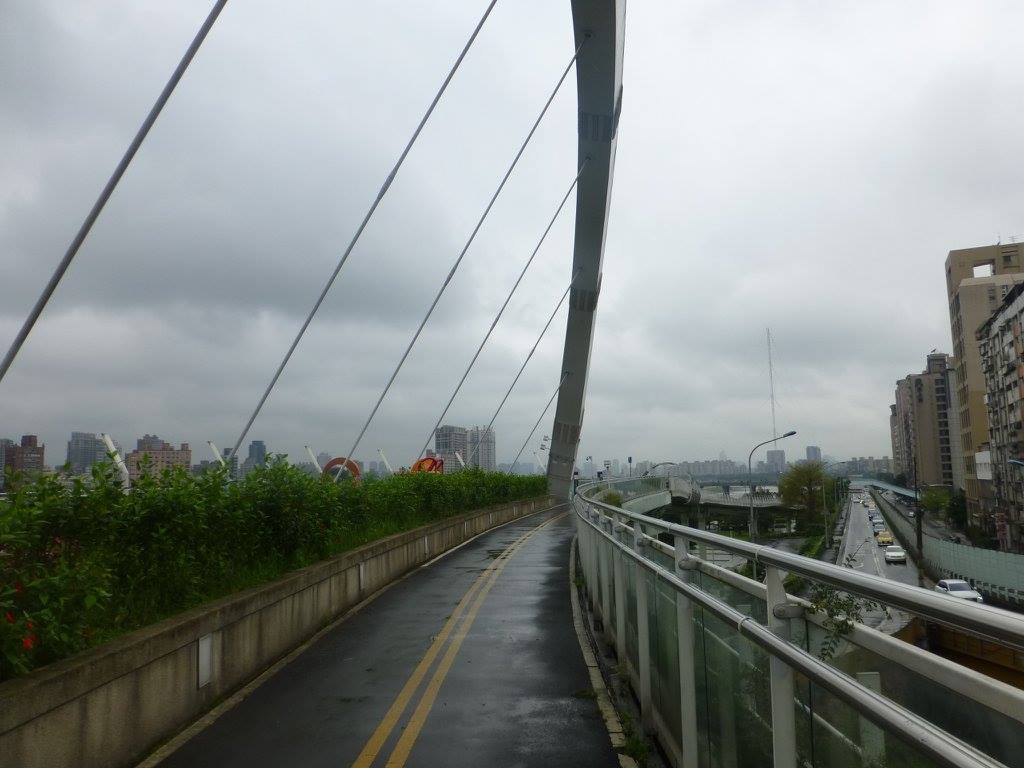 Epic bike bridge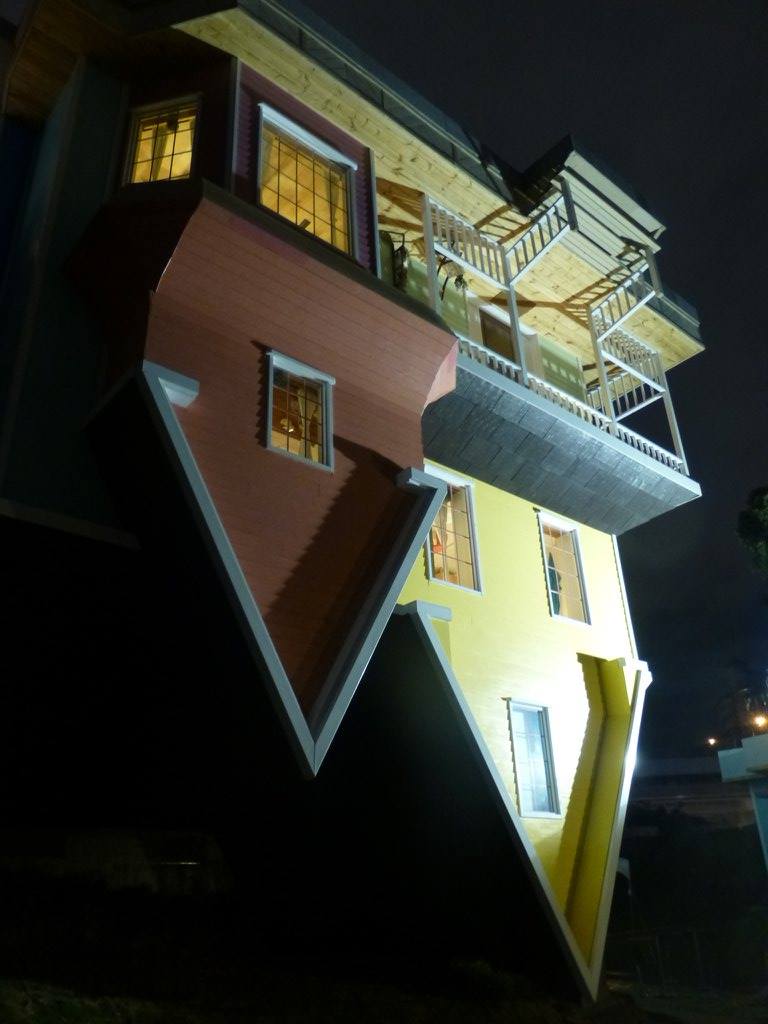 Since this is the only picture of a Taiwanese house I'm posting, you might conclude that all Taiwanese houses are upside-down, but I believe this is the exception rather than the rule.
So lucky I made it for this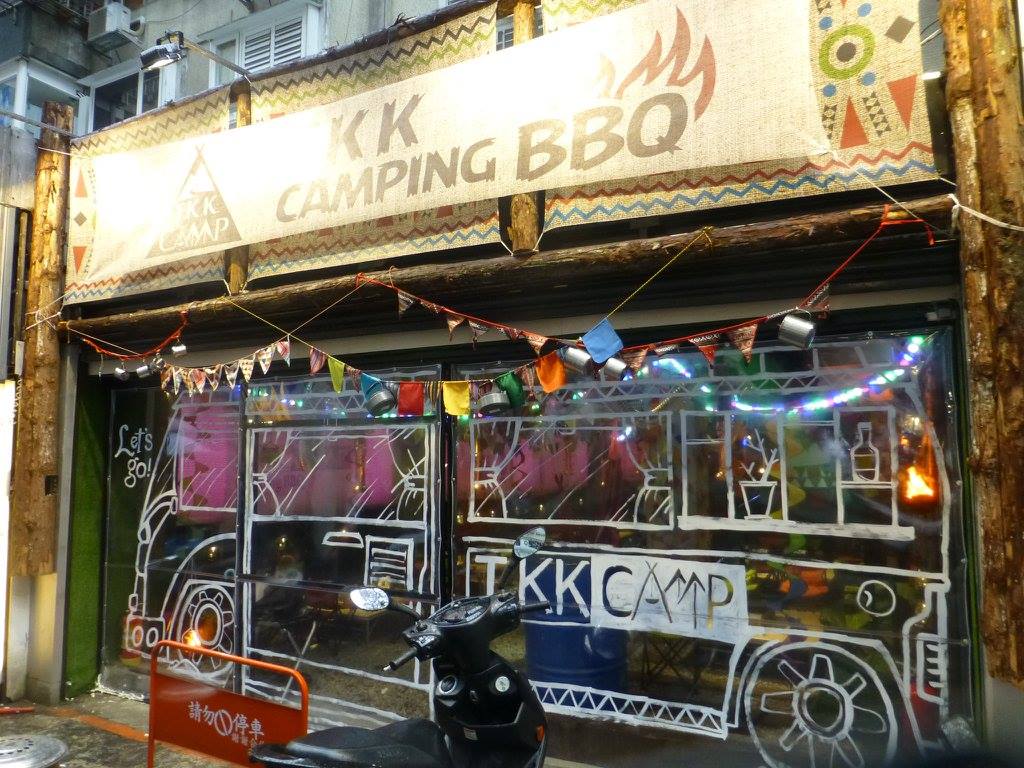 Camping restaurants are all the rage in Taipei right now - you order smore fixings and hotdogs and sit in camp chairs and hammocks around a fire
All-you-care-to-pay-for vegetarian buffet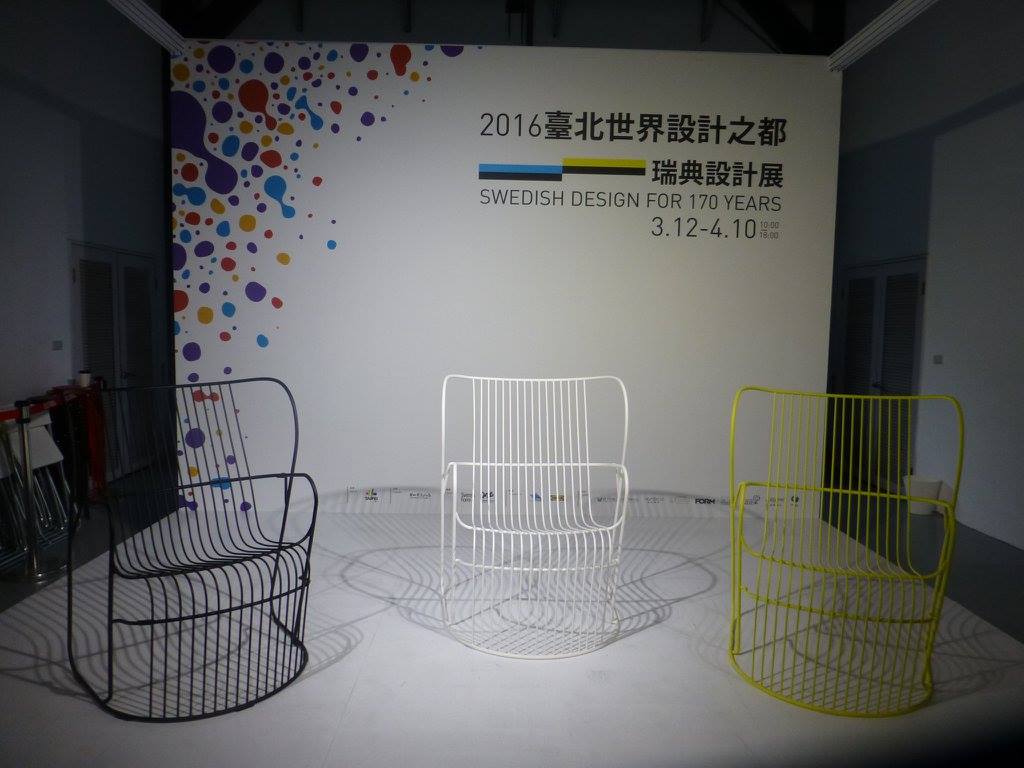 Ikea was prominently featured in this Swedish design exhibition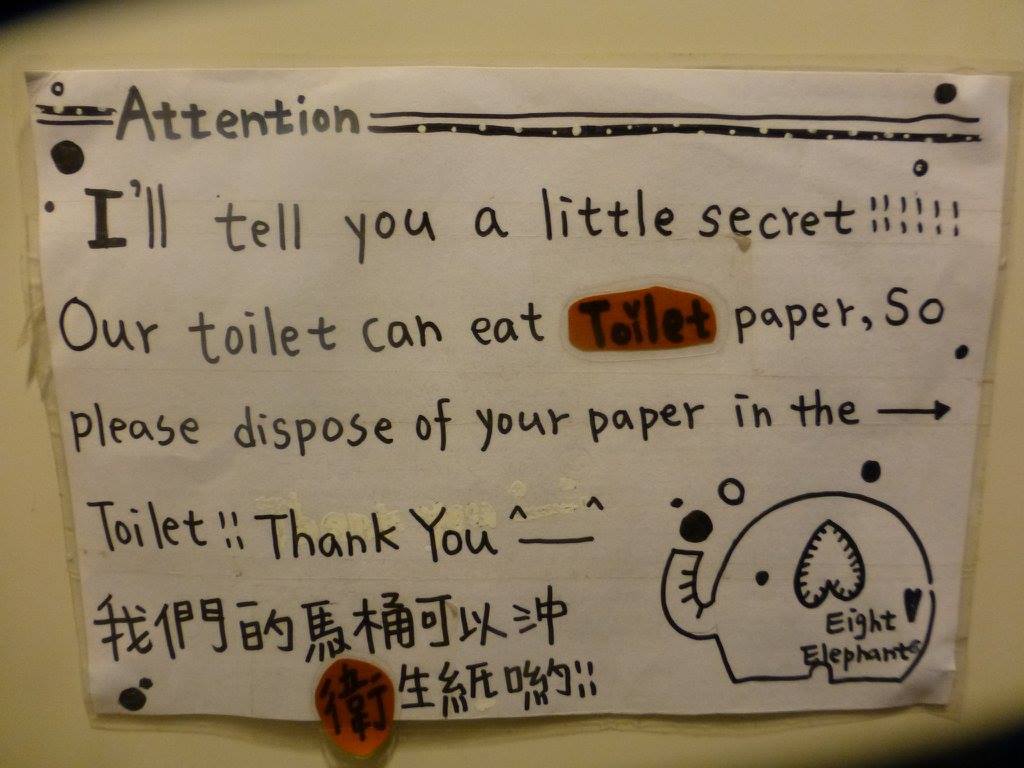 A refreshing sign in my hostel bathroom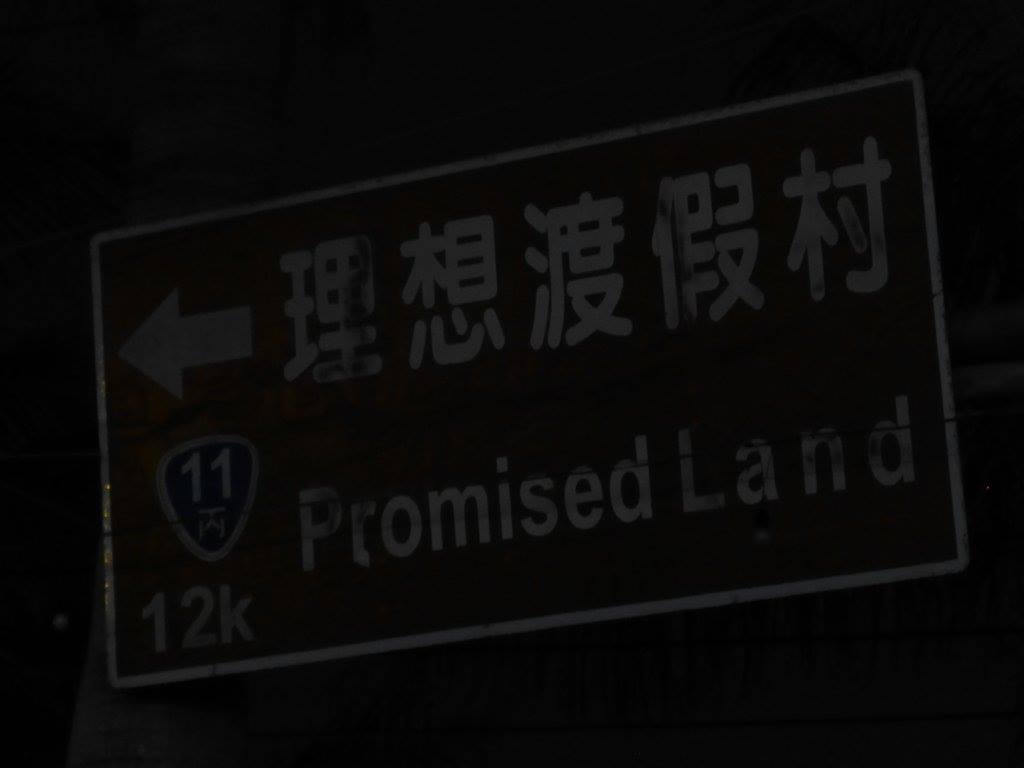 Ah, that's where that is!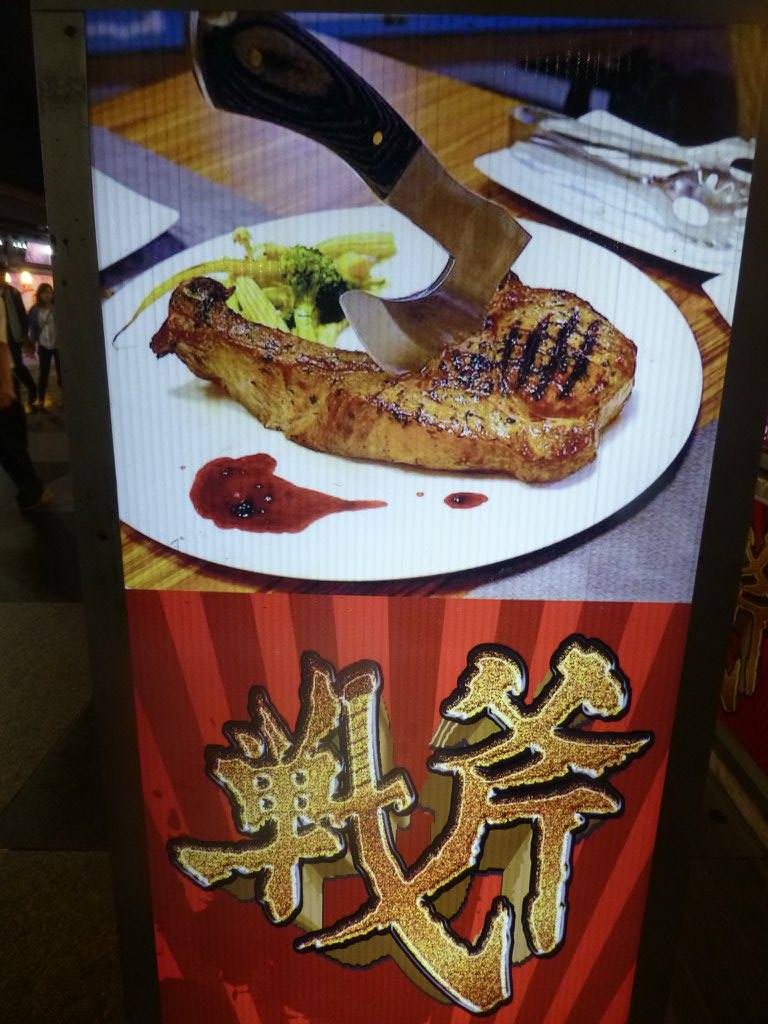 When you don't feel like using chopsticks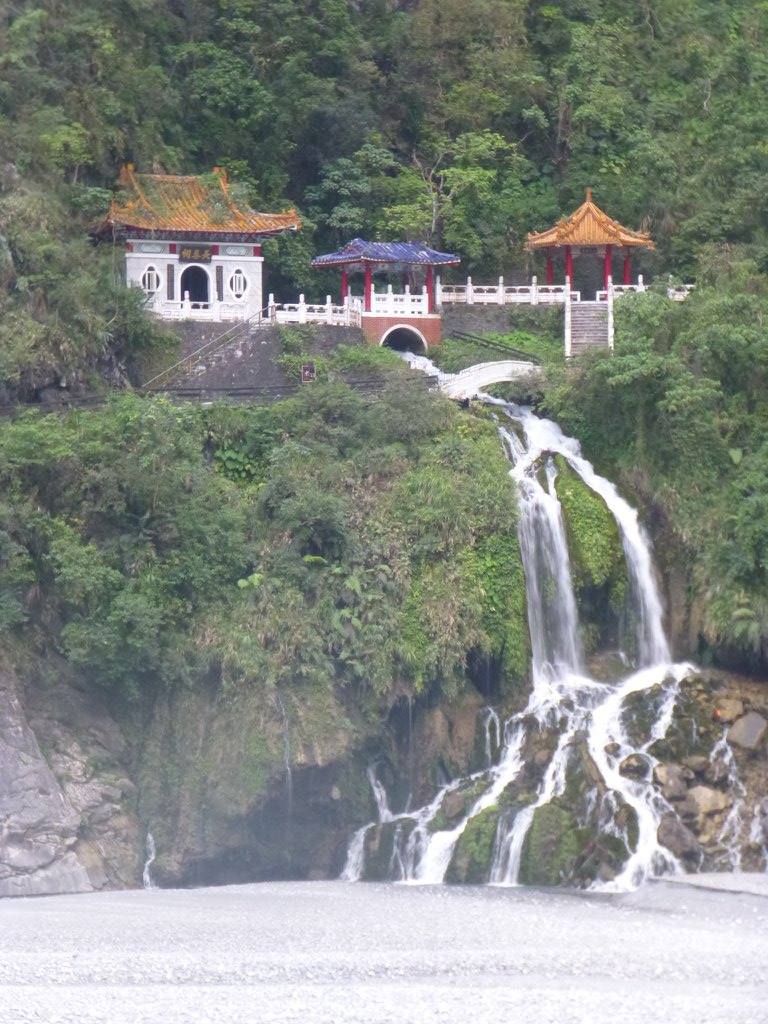 Temple in the Taroko Gorge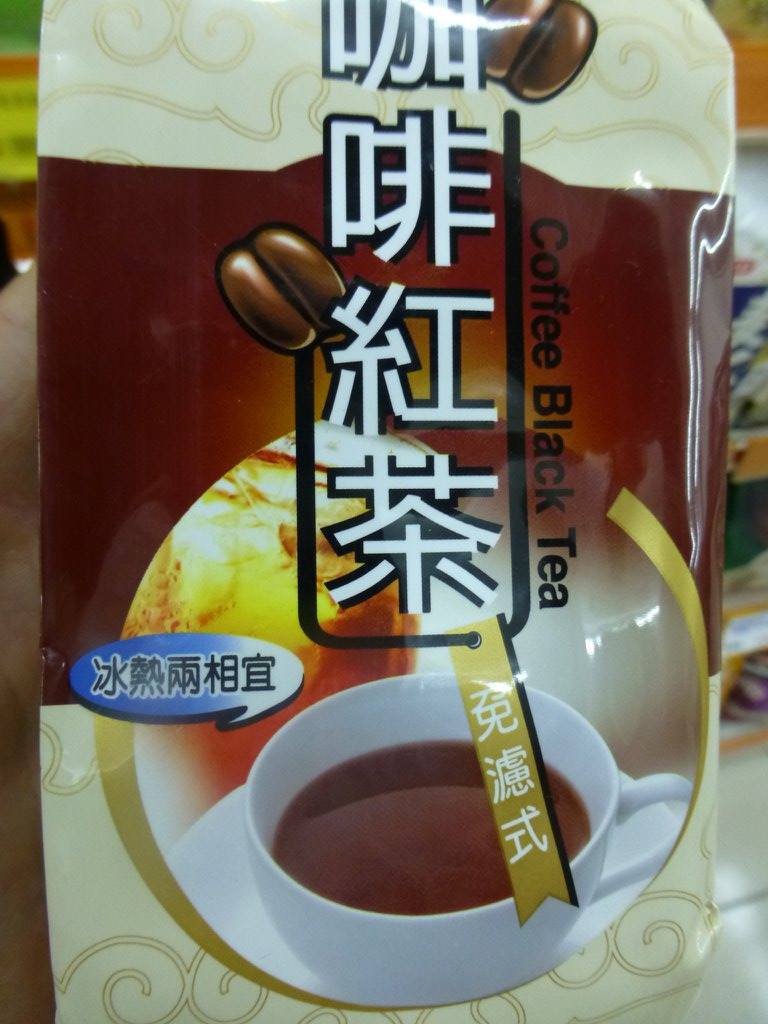 Is it tea mixed with coffee? Coffee-flavored tea?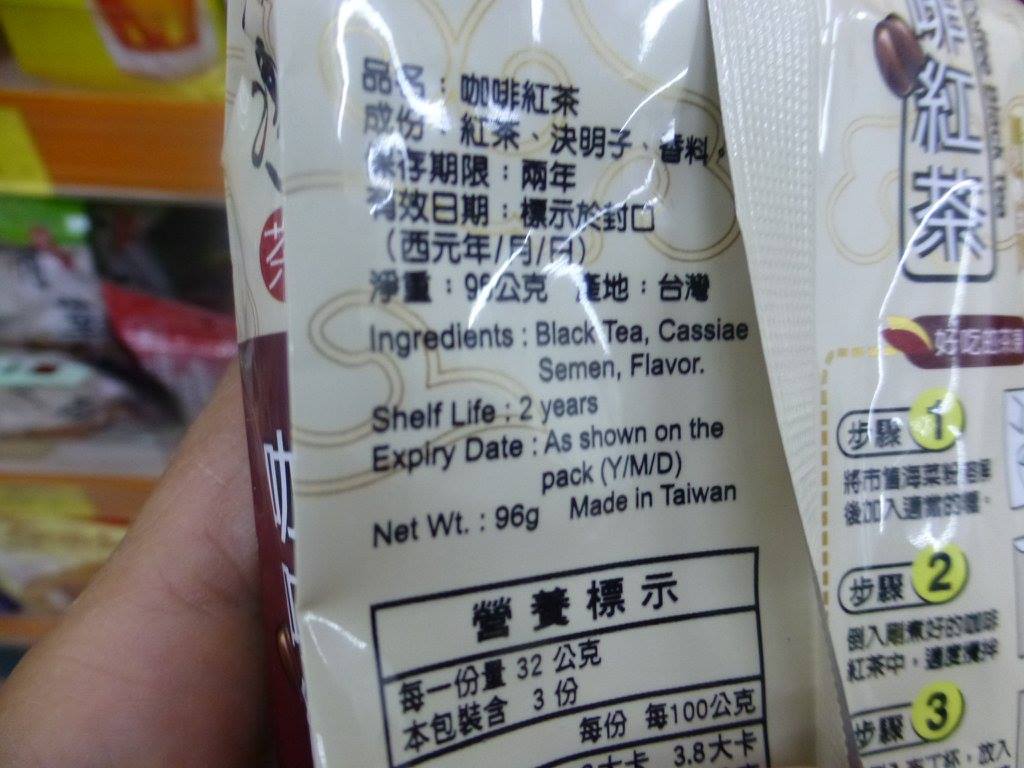 Oh.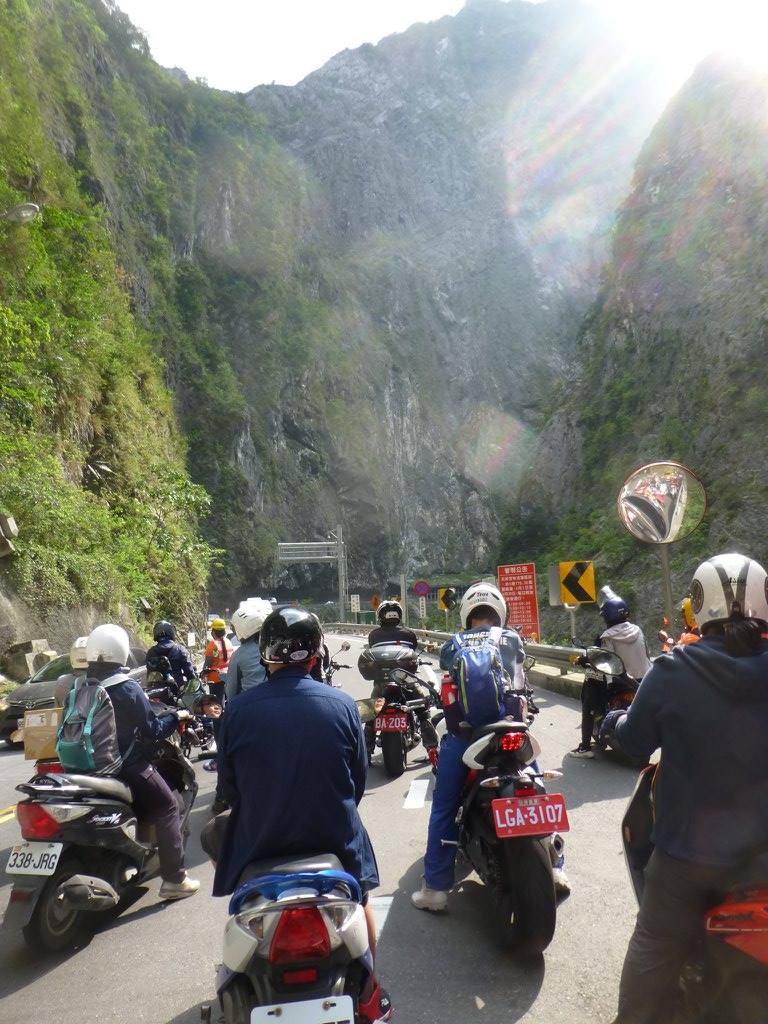 In the gorge, periodic traffic stops provide for excellent scooter races. I imagine this is their purpose.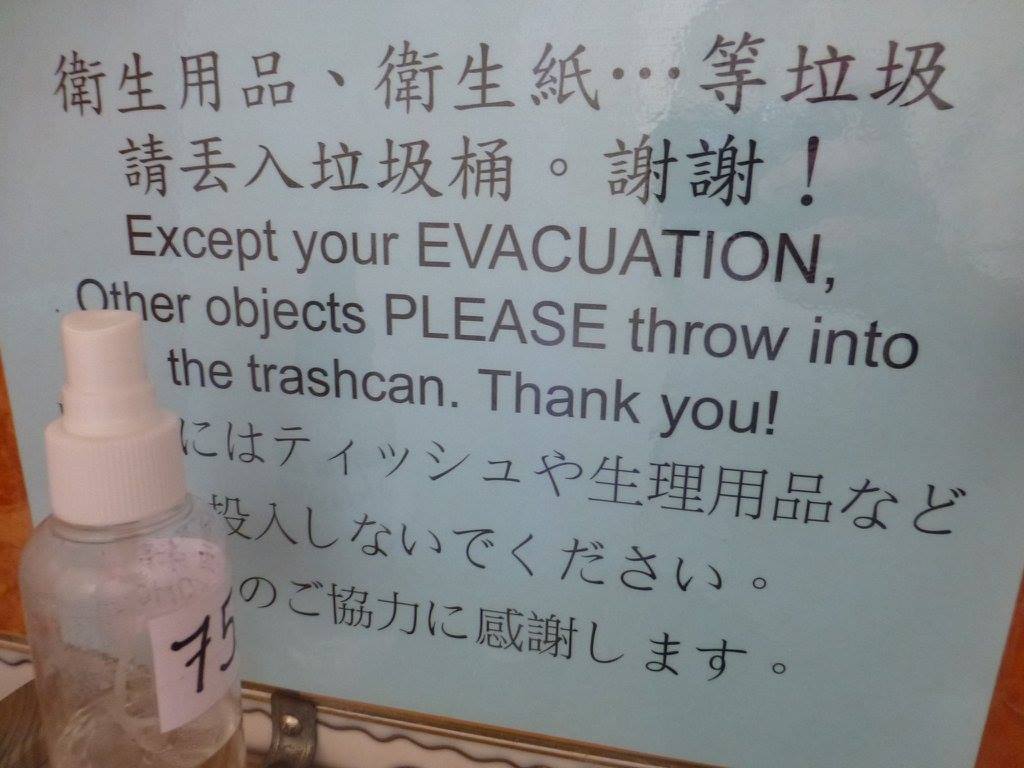 How many people pooped in the waste basket before they posted this sign?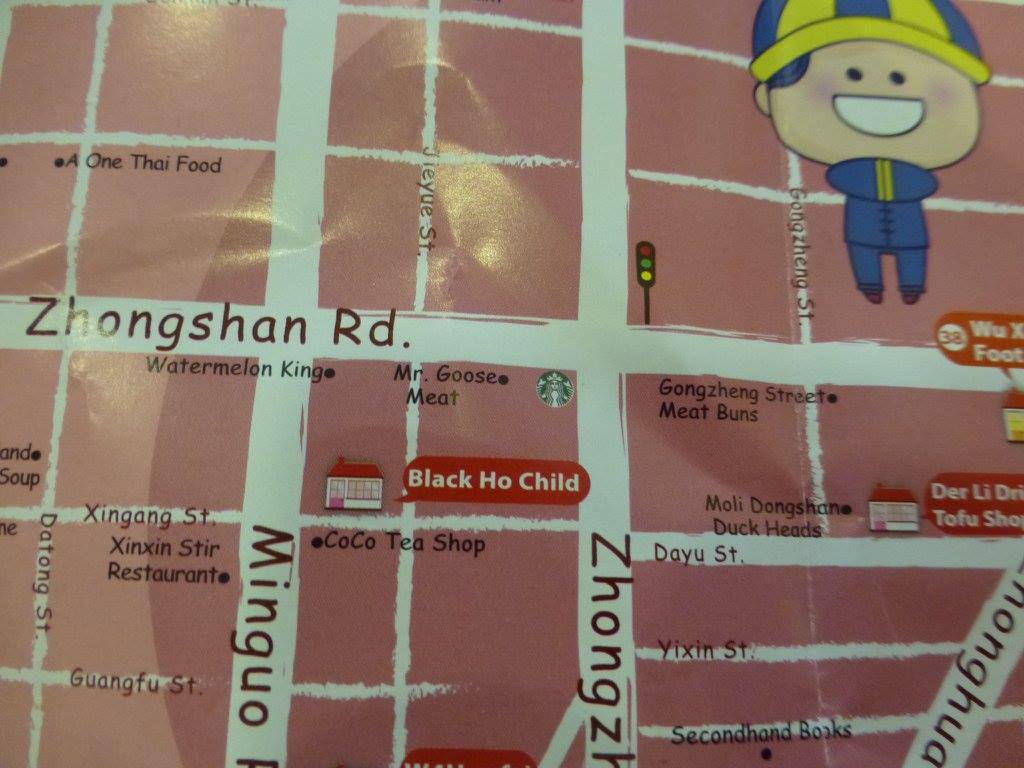 Hualian is renowned as a foodie city and they really have it all: Meat buns, Duckheads, black ho child...
'merica!
No one seemed nearly as excited about this concept as the ad campaign might have you believe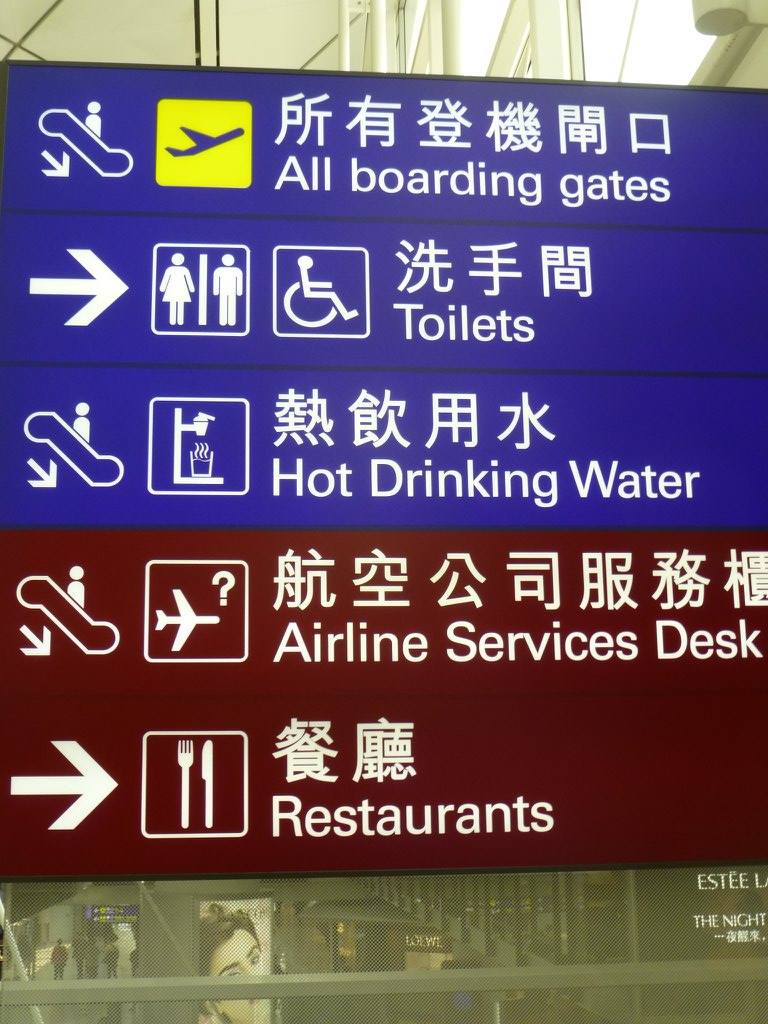 Hot drinking fountains open up so many new possibilities - instant coffee, oatmeal, noodle soup!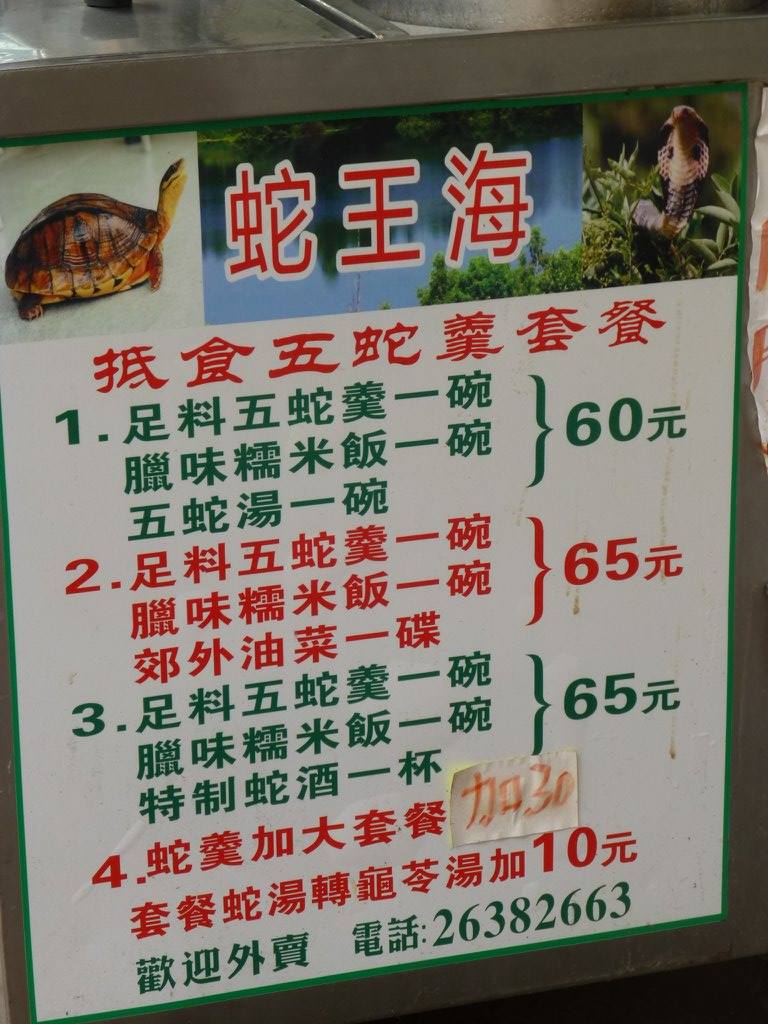 Typical cobra turtle restaurant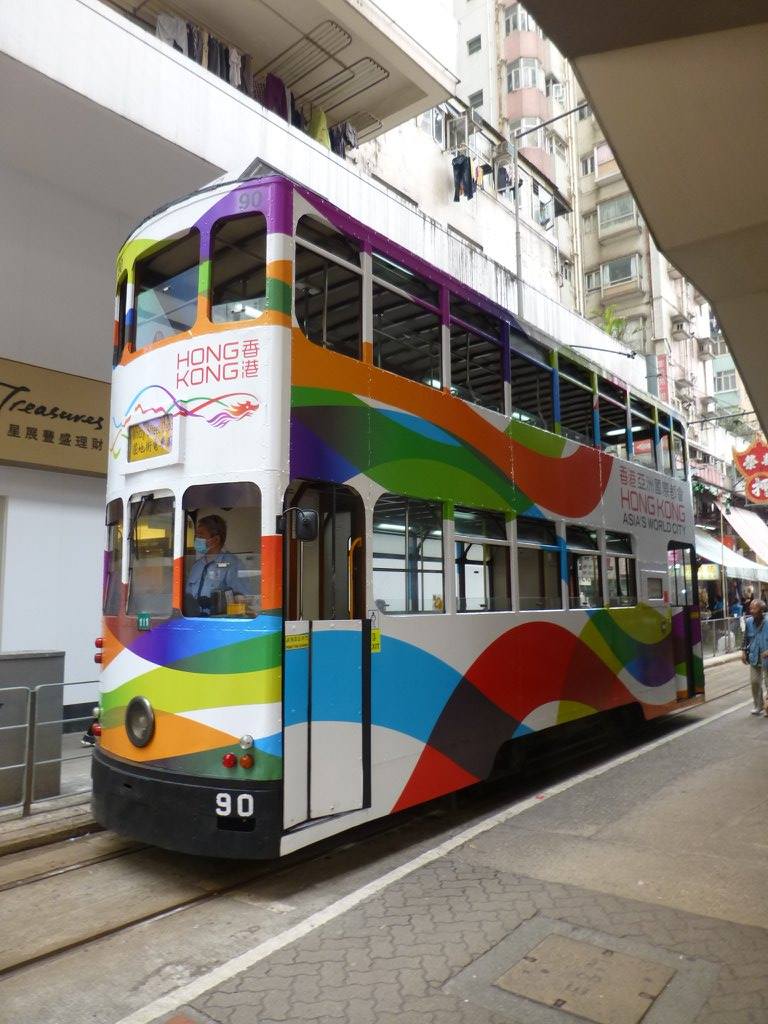 The Hong Kong Ding Ding
The Dragon's Back Trail is world-famous for its views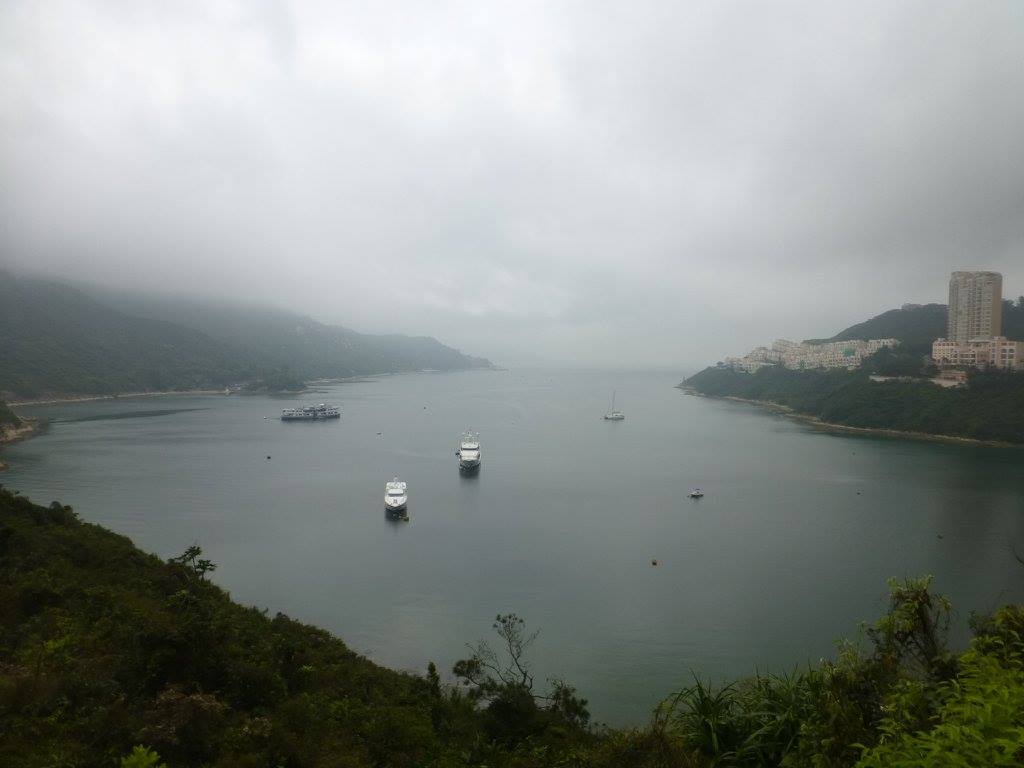 Views from the Hong Kong Trail
Back in Texas, we called these "Burrito Minis"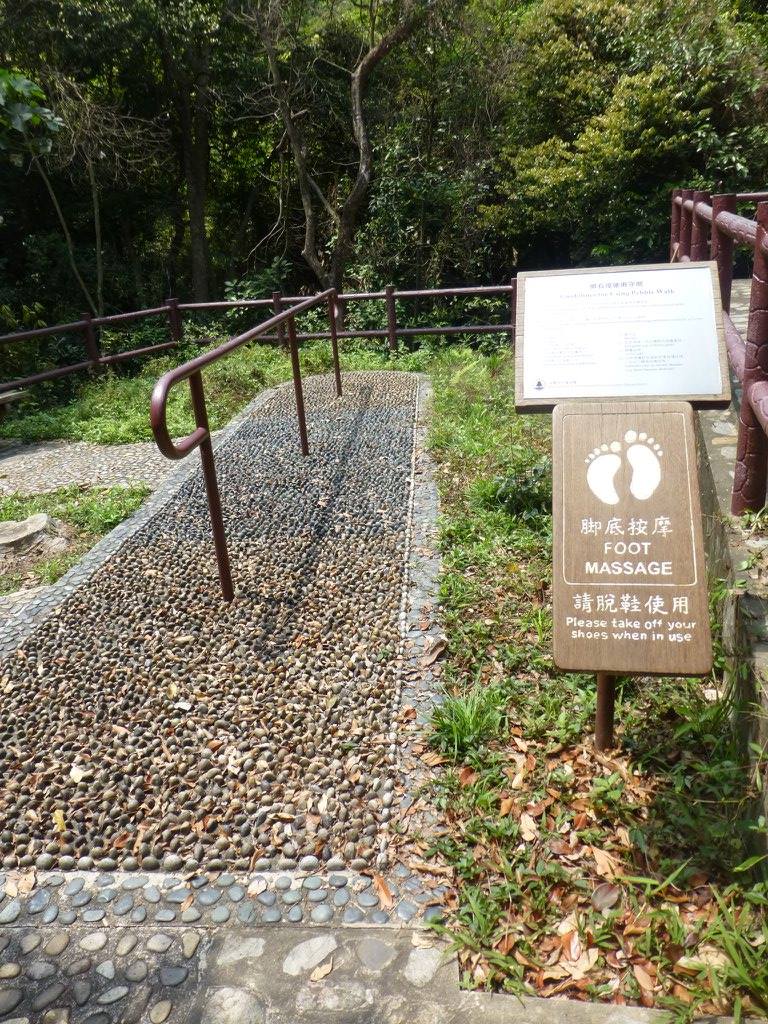 Free foot massages in every city park!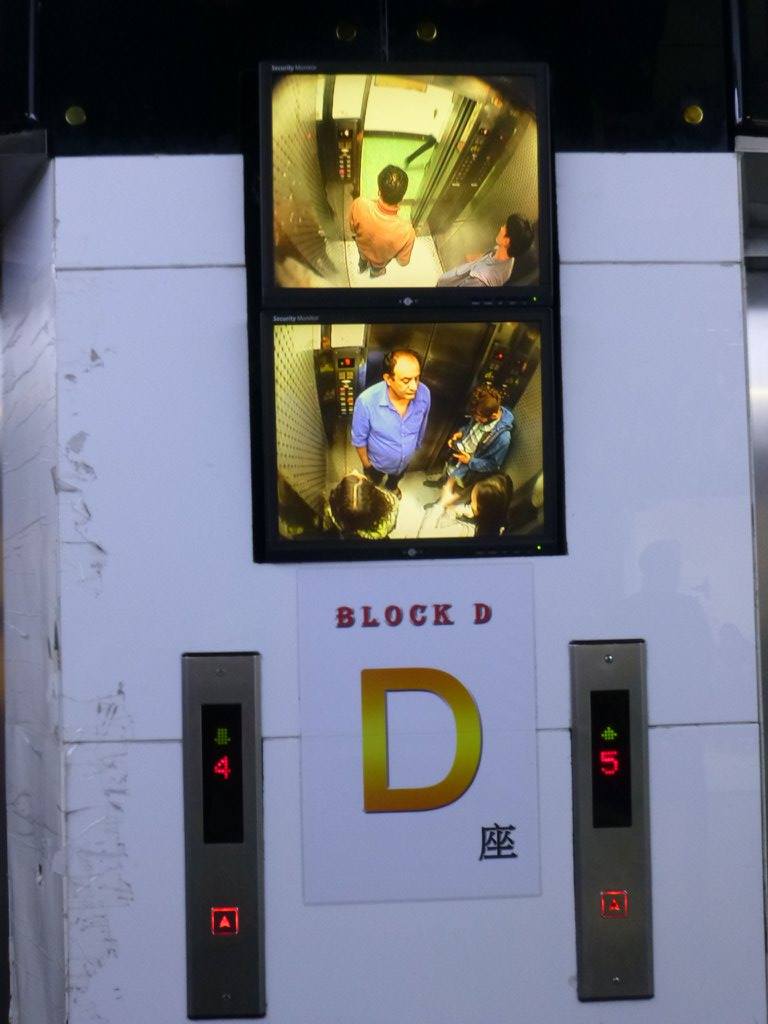 Waiting on the daily elevator ride to my 10th floor closet
Just can't get enough of that burst of salt fish maw!
Typical Hong Kong food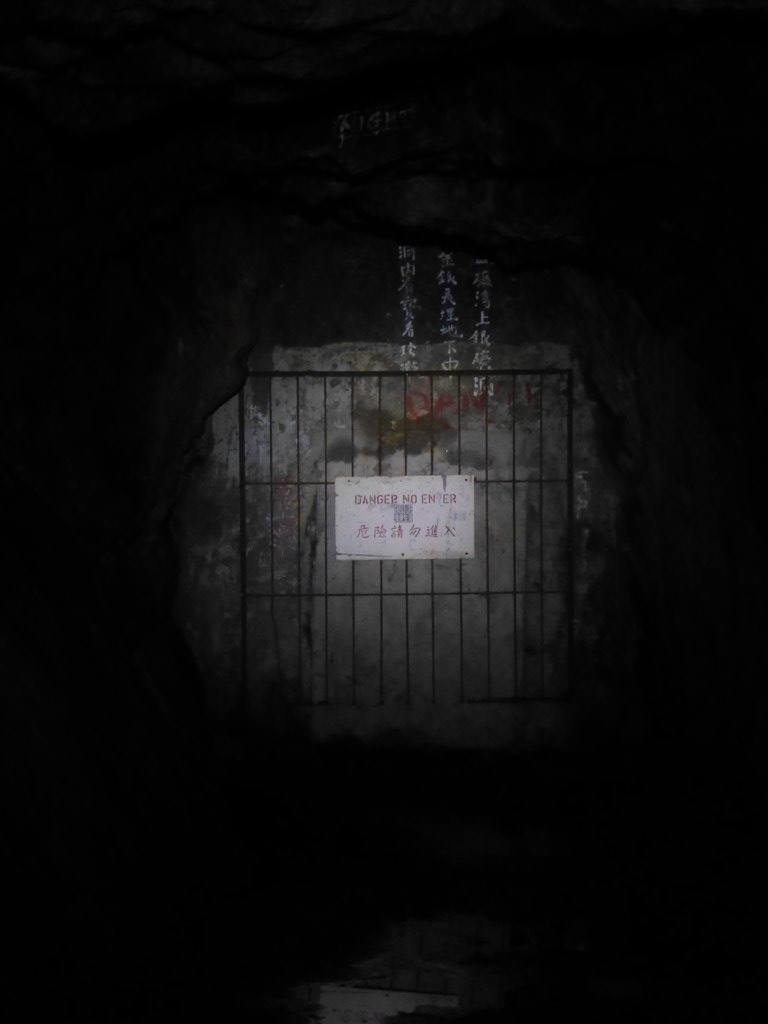 When the danger sign and metal bars don't keep people out of your cave, you can't go wrong with a couple tons of cement!
Costs (US$1=7.75 Hong Kong Dollars, 32 New Taiwan Dollars)
Flights from Denver to Hong Kong (Delta): $526 rt
Flight from Hong Kong to Taipei (Hong Kong Airlines): $105
14-day simcard with 5G data: HK$168, 6-month with 2G data: NT$300
Beef soup: HK$32, NT$60
Bean juice box: HK$8, NT$15
Bus to Tai o to Mai Wo: HK$13
Star ferry: HK$2.8
Hostel room: HK$200
Dorm bed: HK$100, NT$490
700cl of bubble tea: HK$18, NT$50
Main, soup, and rice: HK$60, NT$120
Subway across town: HK$12, NT$20
Doctor's visit with prescription antibiotics: NT$500