Borneo and the Philippines - November 8th - December 10th, 2016
The Ancient Malaysian Tradition of the Beer Mile
As we passed the early morning hours before our final flight to Kuching, we began, in our sleep-deprived stupor, to speculate for the first time on how we might actually spend our time in Borneo. Having done zero research for the trip beyond checking for reliable internet, I envisioned a vast untamed jungle, peopled by indigenous tribes in traditional villages, peacefully coexisting with orangutans and pangolins, with the occasional modern city thrown in. Neither of us expected a thriving trail-ultra culture, and so we were surprised when we brought up the Facebook event feed and found a jungle adventure race advertised for the following weekend.

The event page informed us that the deadline to sign up was the day of our arrival, and that we could only do so by contacting some random person or organizational entity located somewhere in Kuching. Since it was a Sunday and we had no phone and no way to get anywhere, we decided we would ignore this deadline and rely on the vast influence that would no doubt be conferred on us by virtue of our skin color. Neither of us was in particularly stellar shape, but based on our own unsubstantiated prejudices, we guessed that adventure races were not part of the Malaysian culture, and we would have no trouble dominating the competition and taking home the prize money. Did we recall at the time that the grand tradition of the Hash House Harriers was born on the jungle trails of peninsular Malaysia? Who knows.

As luck would have it, we met an accomplished American ultra-marathoner at a couchsurfing gathering. Eliza immediately hopped aboard our half-baked racing plan and prepared an intense training regimen for the upcoming days. There were multiple jungle hikes involved, but the piece de resistance was an evening beer mile two days before the race.

Eliza felt no need to substantiate her claimed record beer mile time of 7 minutes even, so she volunteered to be the photographer for a race between Brett and me and a random Dutch couchsurfer. Malaysia is an Islamic country and, while beer is available at grocery stores and 7-11s, it is usually prohibitively expensive. The best place to find large quantities of cheap, light beer is a Chinese restaurant, and so we went to one of our favorites to buy 12 cans of Chang at the bargain price of 4 ringgit each. We went to the track and ceremoniously lined up the cans along the starting line. The track administrator tried to kick us out at 5:30 so he could close up and go home, but we explained that we had extremely important business that could only be completed then and there, and negotiated ten minutes more.

Eliza was apparently far superior to us in chugging beers, or running fast, or rapidly releasing gas without accidentally vomiting -- or she lied. My 1.5-minute splits and 15-second beer splits left me 30 seconds short of her record. The race was far less miserable than one might expect, and I vowed to make it a regular part of my training back home, and maybe someday beat Eliza's made-up time. With a pleasant buzz, we all went to watch the sunset, and then to a traditional restaurant with bamboo chicken, and then the others continued their night at the bar while I returned to the hostel to put in an 8-hour day at my east coast job.
Leeches, Jungle Vines, and Cranberry Sauce
We had made many powerful allies in the world of Kuching couchsurfing, and one of them was Trevor, an accomplished Sarawakian trail runner. We were confident that he would have no trouble getting us entered into the race and arranging a carpool to get us to the starting line at a remote mountain resort 1.5 hours south of town. But a day or two before the run, he informed us that he wouldn't be able to help; we suspected that he was fearful of having us as competition.

So the day of the race we did something else, and waited impatiently for news of the results. Trevor came in 9th, but the winning time was 2:11 for the 15km course. I think, at the time, 14 minutes/mile seemed a bit slow, and the news renewed our confidence that we could take home the prize purse. We decided we would go on the morning of Thanksgiving and run the trails on our own. We still had no idea who we would convince to drive us there. We talked about renting motorbikes.

Uber had just entered the Kuching market and was dumping money into incentives to get more drivers and riders in the system. The city is fairly unfriendly to pedestrians and we soon began ordering rides to go everywhere, and the price would typically fall somewhere in the zero to two dollar range. We had our doubts that we could convince someone to drive us 90 minutes out of town, but we typed the resort's address into the app, and within minutes, an immaculately clean, late model sedan pulled up, and the driver expressed no qualms about driving to the other side of the state for a $10 fare. We soon found out that our driver had never driven into the mountains and was skeptical that his car could make it up the last steep incline, but we assured him that it would.

We were dropped off at the gate, where we inquired about the starting point for the race. The guard informed us that the course was only open to guided hikes, but we were welcome to go up to the clubhouse, order drinks, and stare wistfully into the jungle. We said that this sounded like a swell idea and began walking in that direction, but shortly made a beeline for the trees and found the stretch of deep mud that formed the final slog to the finish line. The start was on the other side of the complex and so we opted to do the course backwards rather than risk further exposure to potentially uncooperative employees.

The terrain was immediately difficult and we grappled up steep muddy slopes using thick vines and root systems. Exposed metal ladders, 20 meters in length, ran up the cliffs, but the rungs were extremely slippery and only the junctions with the rails were of any real use. And then there were the leeches. They were silent and fast and invincible. They would grab onto the sole of your shoe and be crushed against rocks a hundred times before slowly moving up and finding a patch of skin. They would crawl deep into your sock or far up your pant leg. Many would make the long journey from ground to groin. Others would drop from the trees and find purchase on our scalps and necks and faces. We never wanted to stop to pull them off because we knew that doing so would only allow more to catch us. We felt our life slowly draining away, into the bulbous black bellies of a hundred tiny assailants.

The trail repeatedly crossed into the Indonesian state of Kalimantan, but there were no border guards. We had been told by several, likely very racist, Malaysians that this neighboring territory was full of dangerous tribespeople, who were ready to rob, murder, and possibly eat any hapless traveler that might wander through their villages. Fortunately, there was a formidable precipice that kept the savage hordes from overrunning the resort.

Despite the course's wild feel, we were never more than a few hundred feet from the luxury golf course that made up the bulk of the complex. Because of the thickness of the jungle, you could do most of the race oblivious to this fact, but I took a wrong turn and stumbled out into civilization. It took me nearly an hour of running on sidewalks and across putting greens to find the trail once more, and by then I had fallen well behind Brett.

It began to rain and the path became far more treacherous. Downhill stretches turned to uncontrolled slides, which left me covered in mud and leeches. One such slide was coupled with a vine that hung in the middle of the trail and latched onto my nostril and forehead with spikes that held with a tenacity that threatened to rip my face apart. I couldn't confirm till hours later that my nose was largely still intact.

Eventually I reached a rushing river with a faint trail that marked a slippery rock hop through class 3 rapids. I scrambled around at length, but concluded that it was almost certainly impassable. I had to retrace my steps to the last bail point. Around 6, I exited the jungle and crossed the complex to where Brett had been waiting with the security guard for the last hour. The guard laughed at me and seemed to have no hard feelings for our blatant disregard of his earlier instructions. We had just missed the last bus, so we began the 6-mile hike to the main road. After about 30 minutes, a resort employee picked us up in his truck and drove us most of the way back to Kuching, where he dropped us on a dark stretch of highway. Uber didn't seem to be working, so we called up a couchsurfing friend and got a ride back to our hotel. Earlier that day, another friend, Dee, had guilt-tripped everyone she knew into going out for a Thanksgiving dinner for the two of us, since we were no doubt homesick on this, the most hallowed of American holidays. We barely made it in time.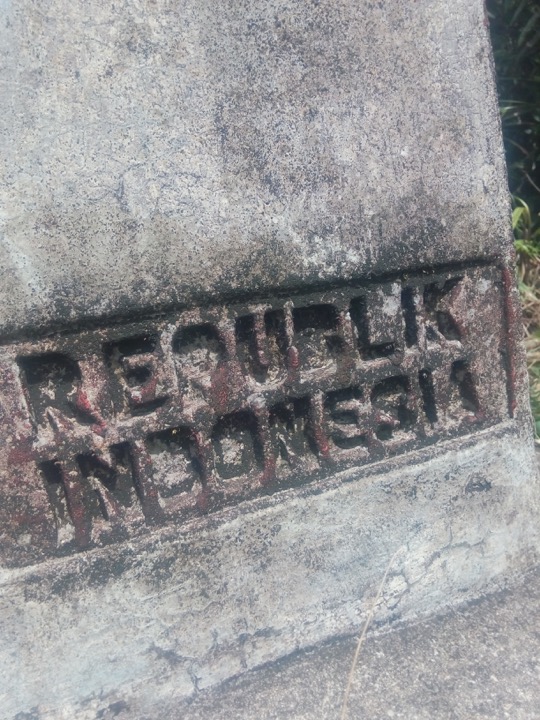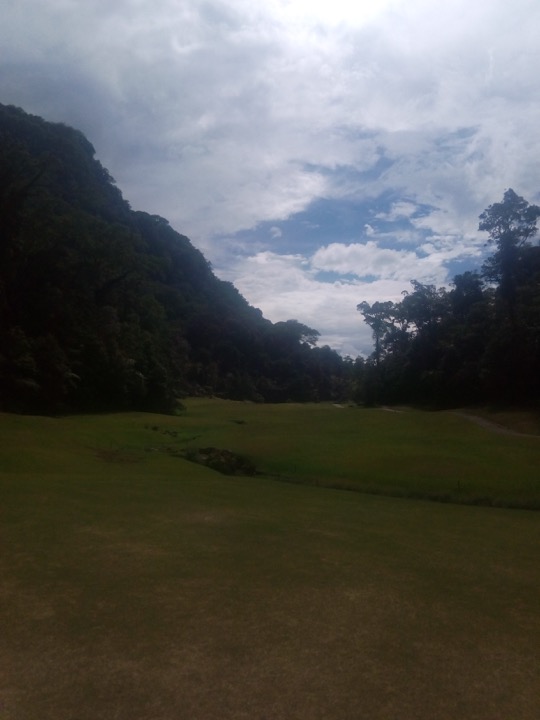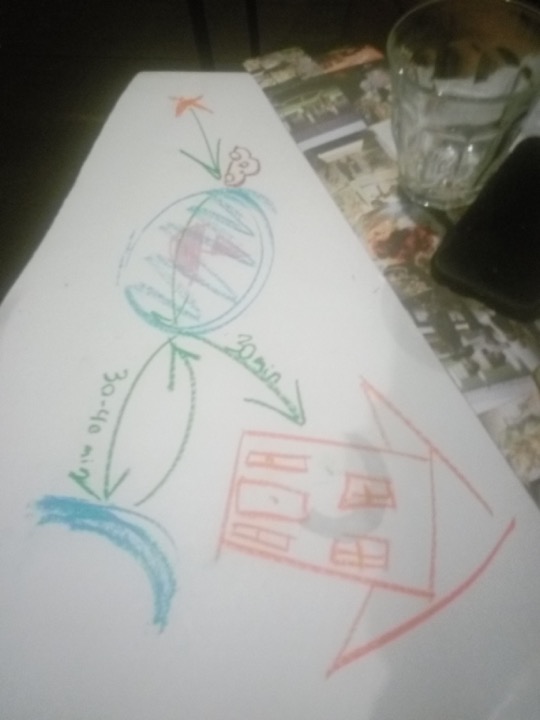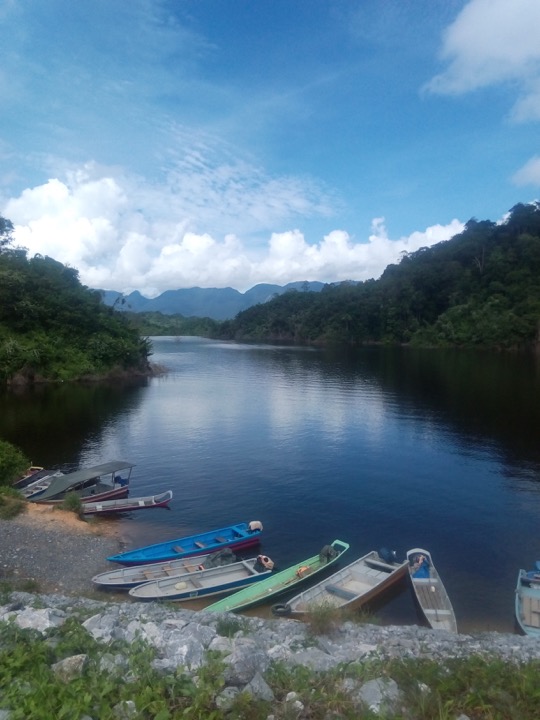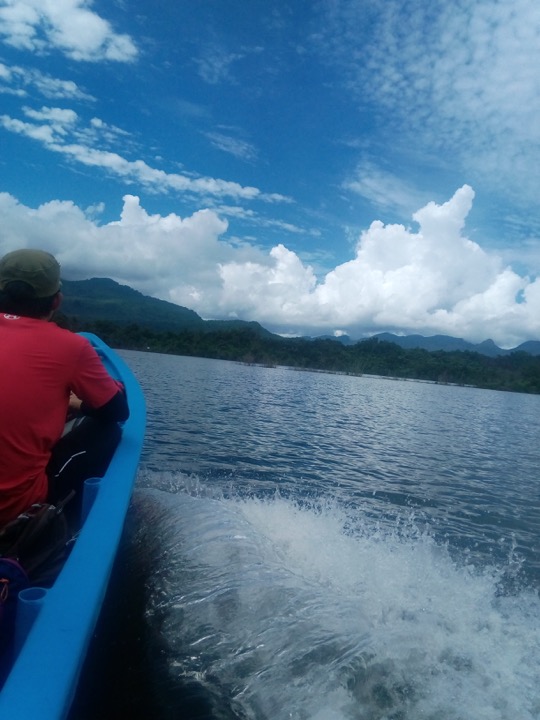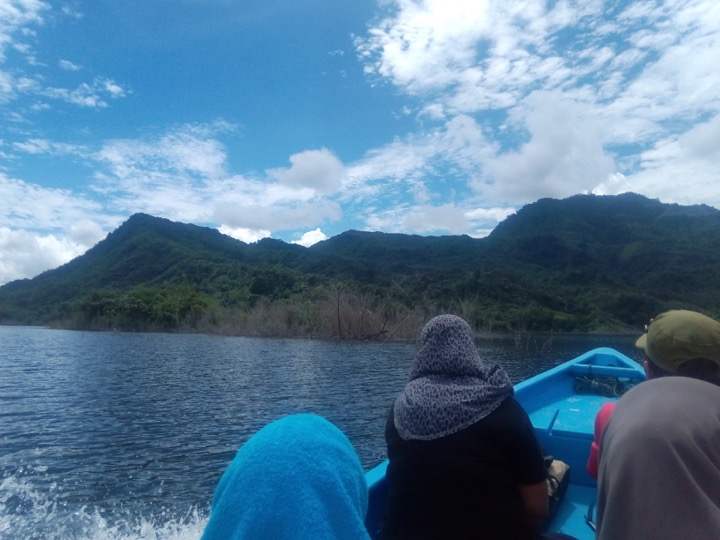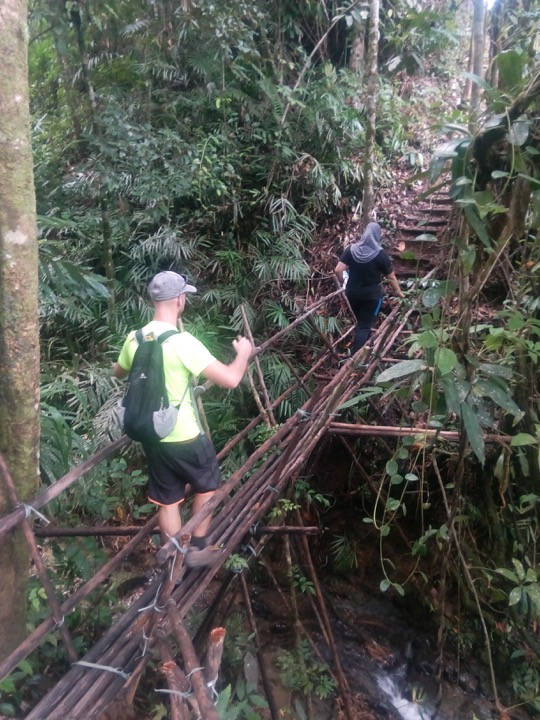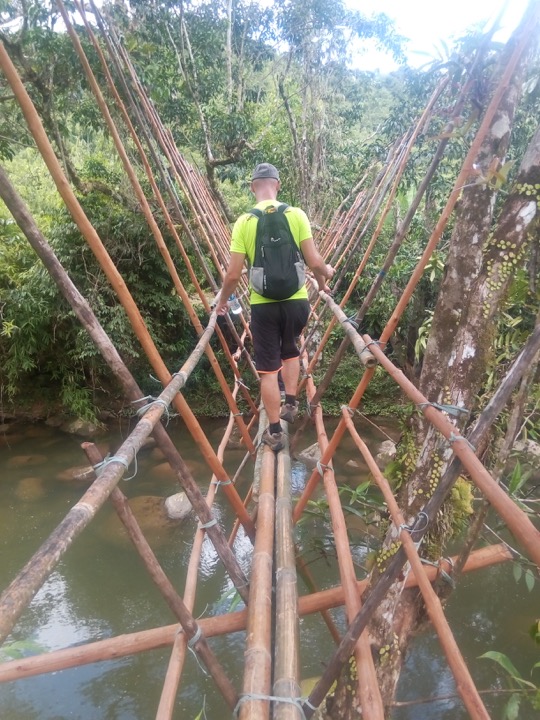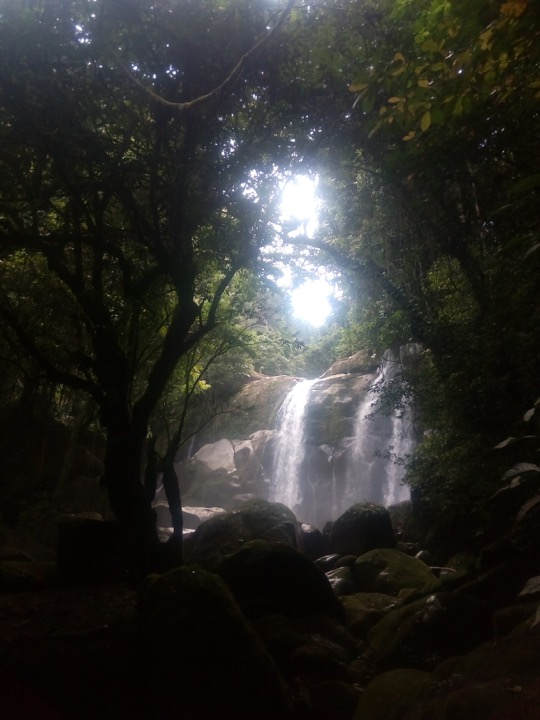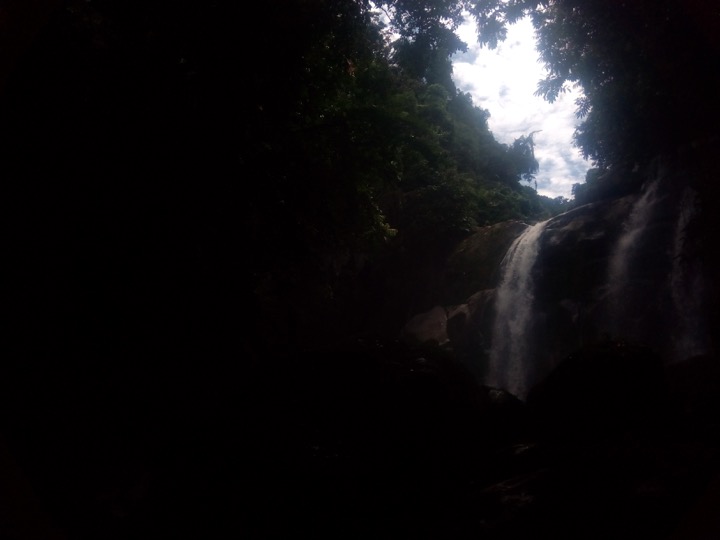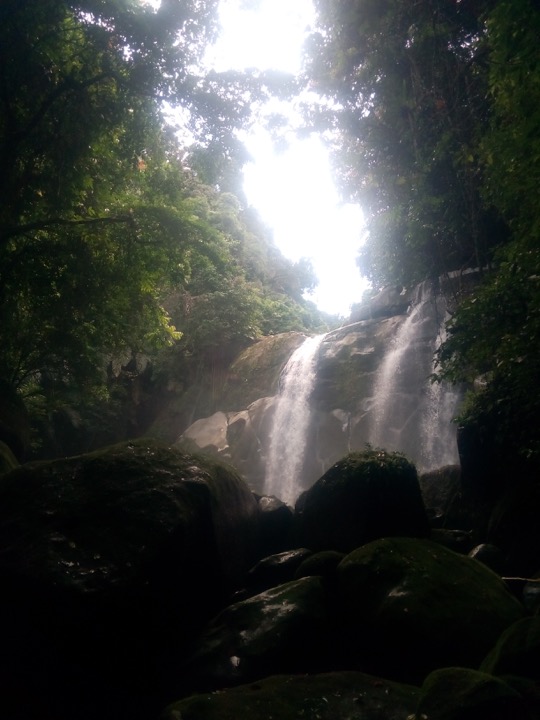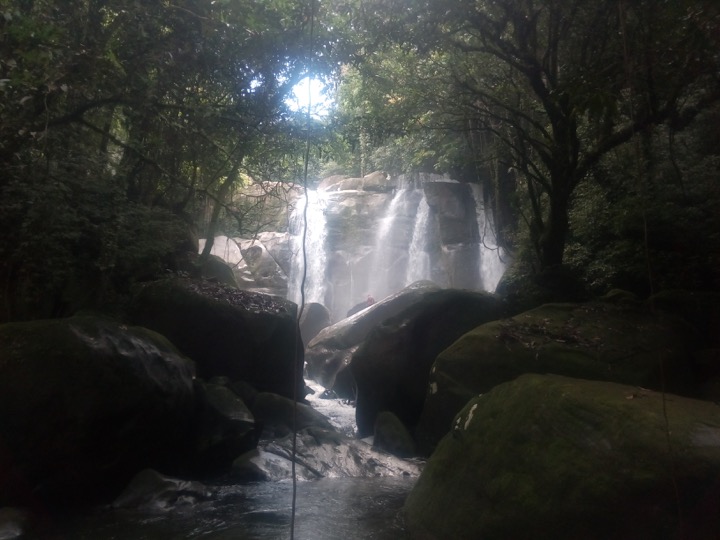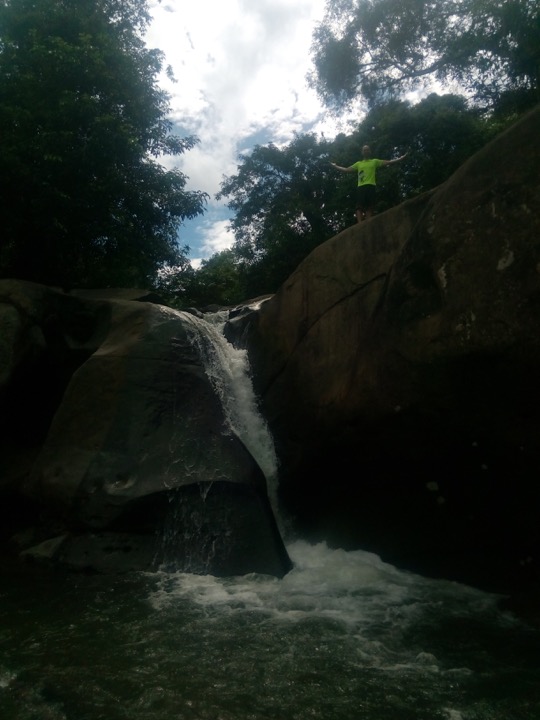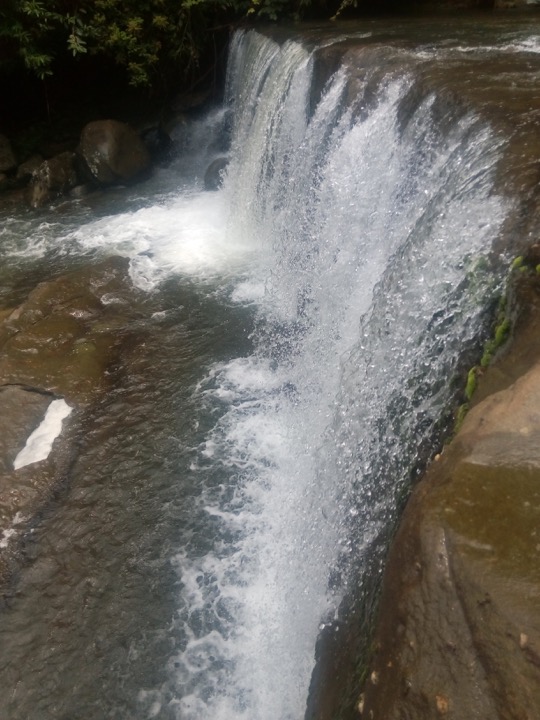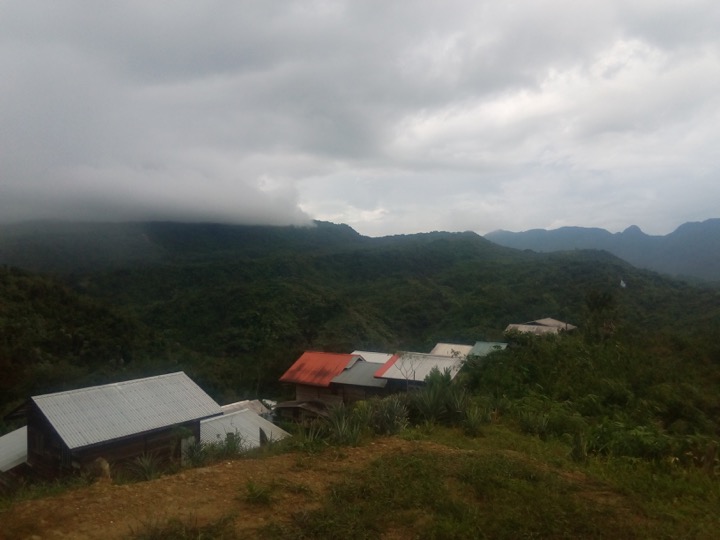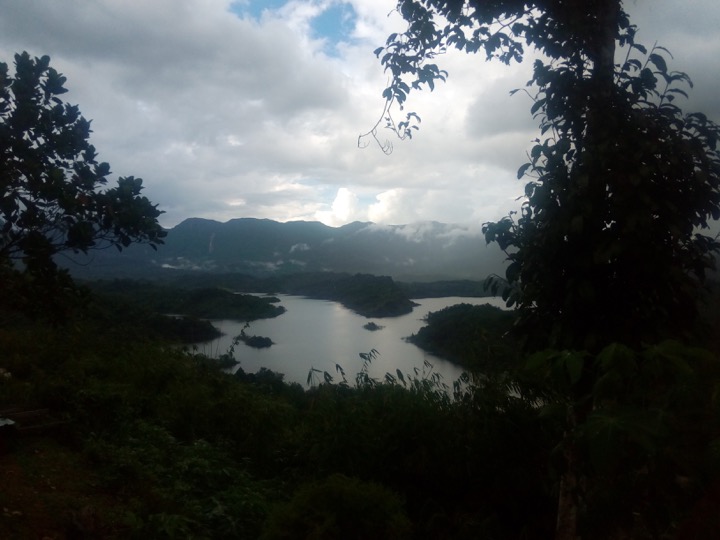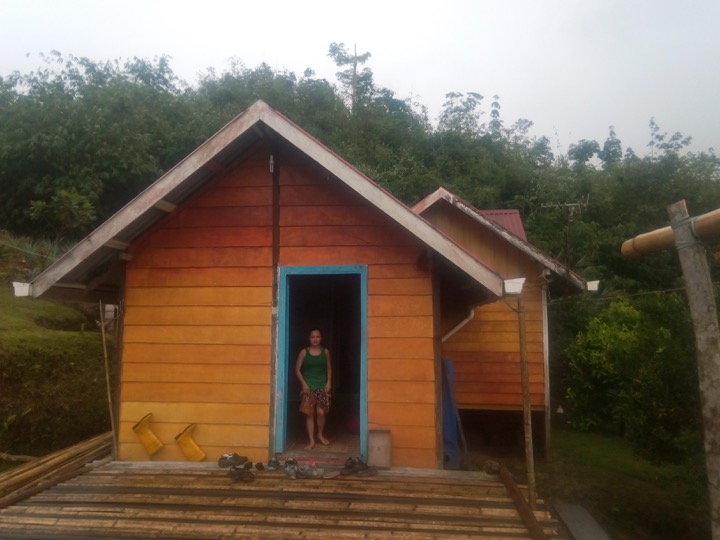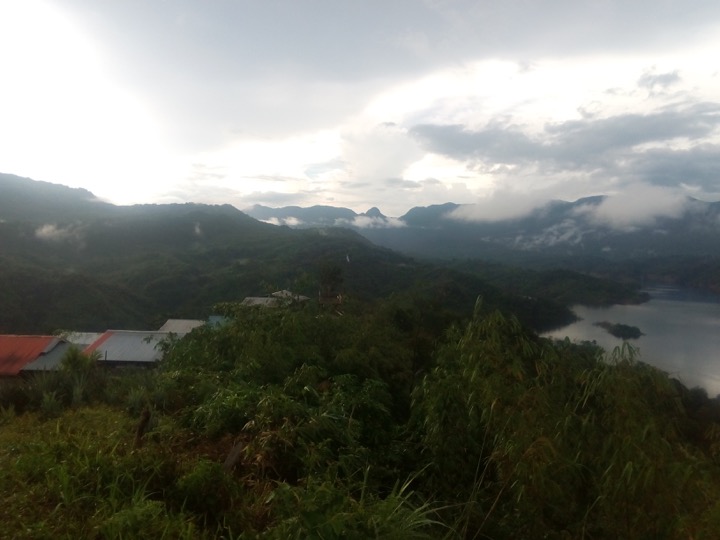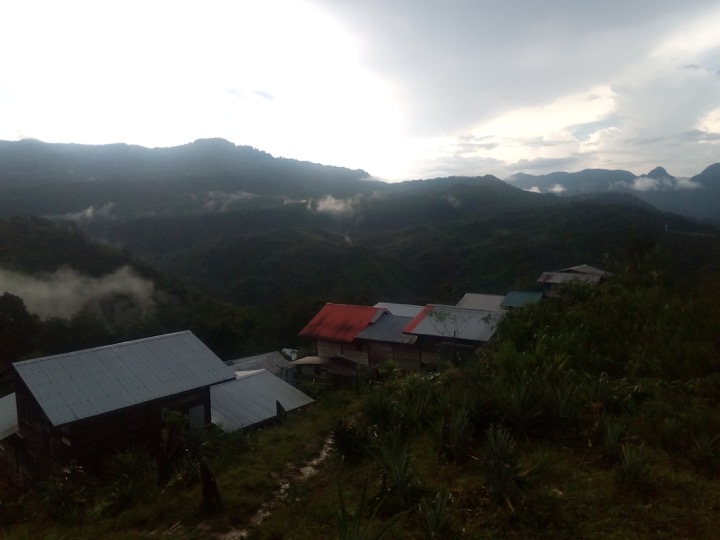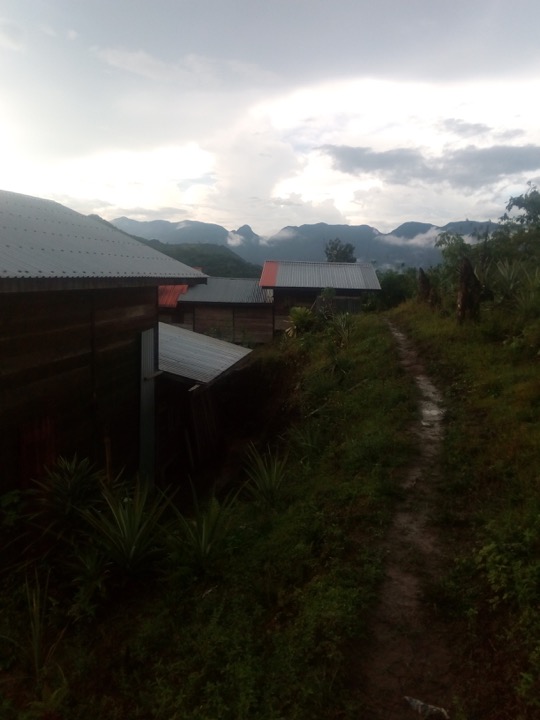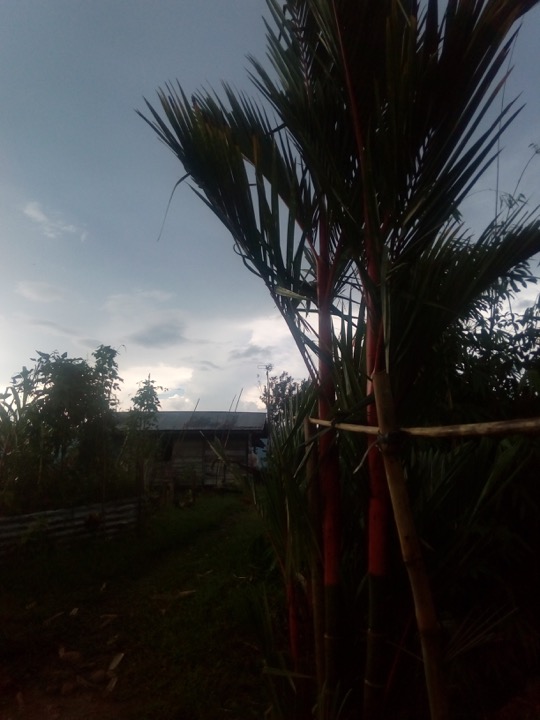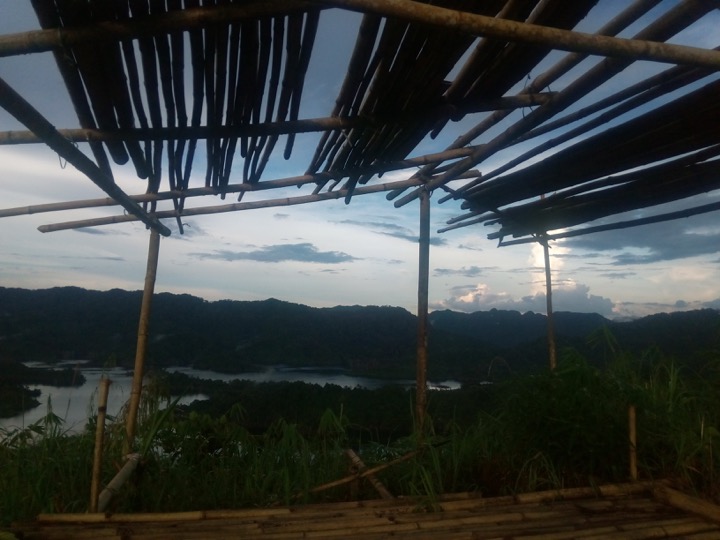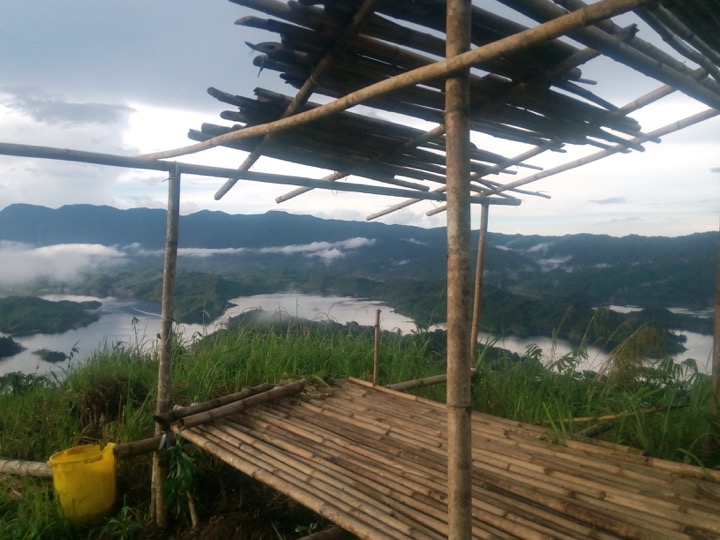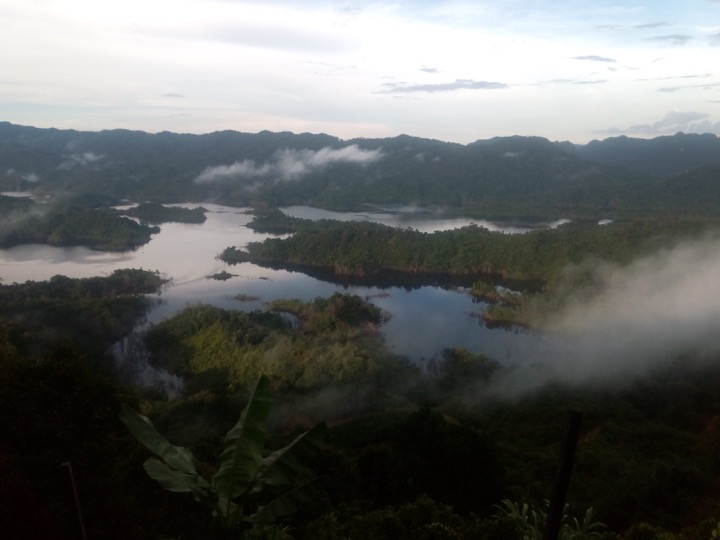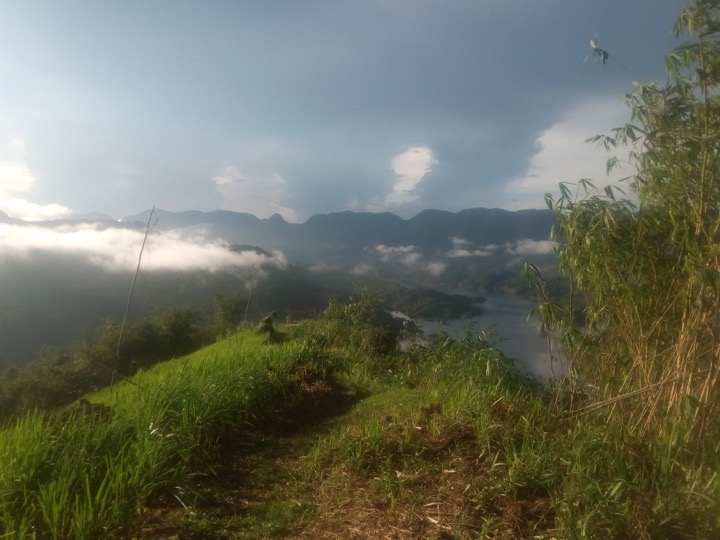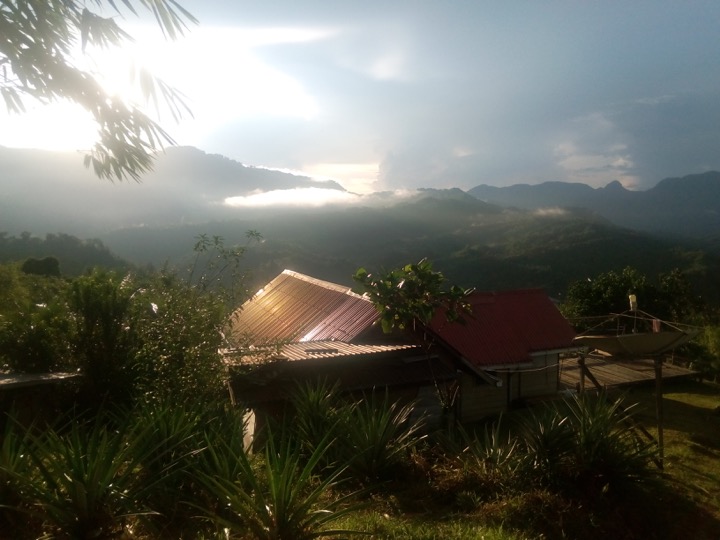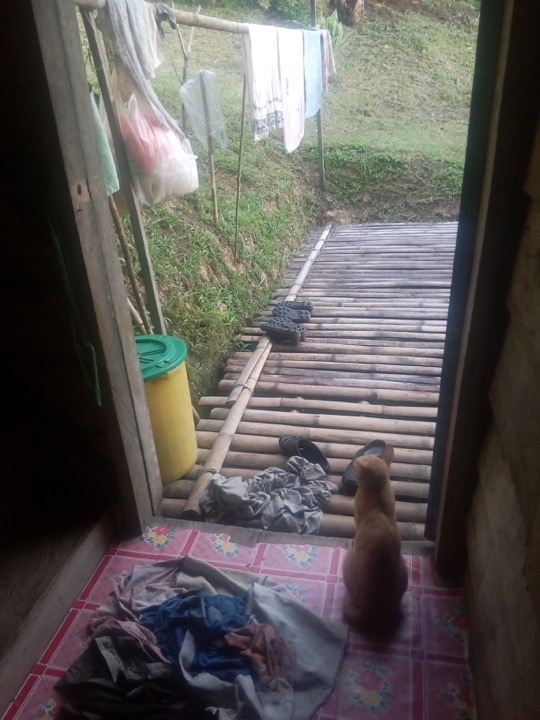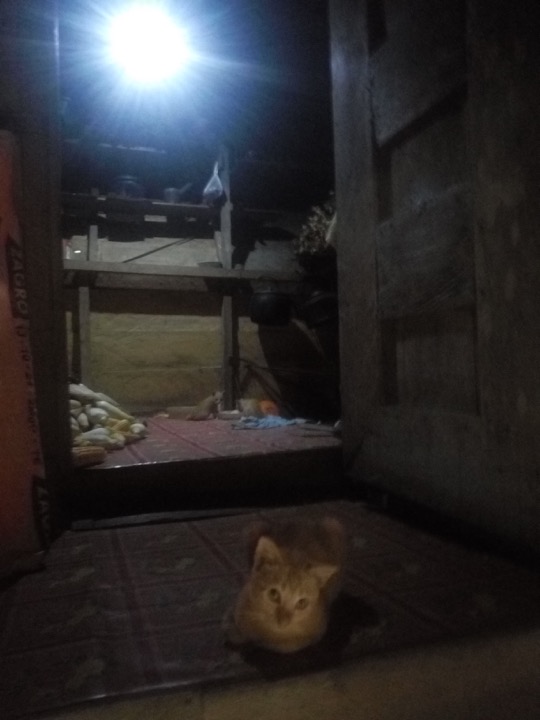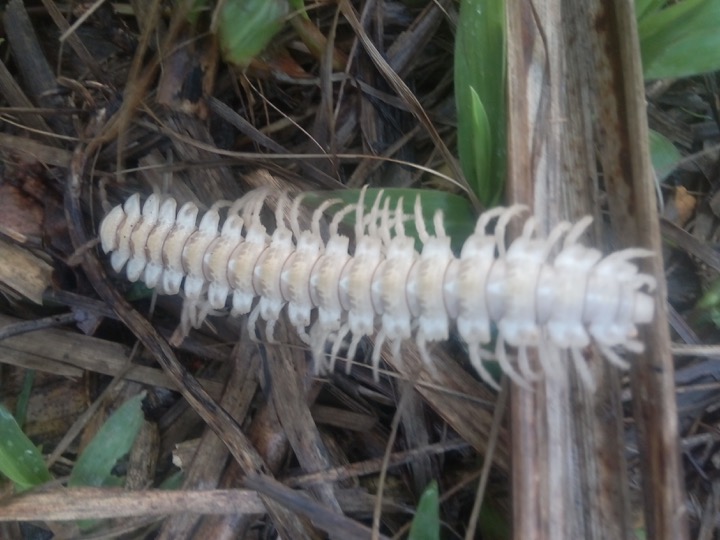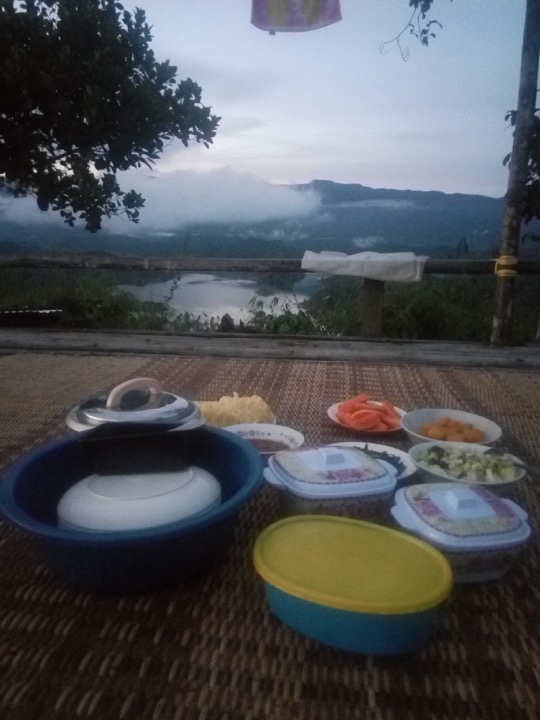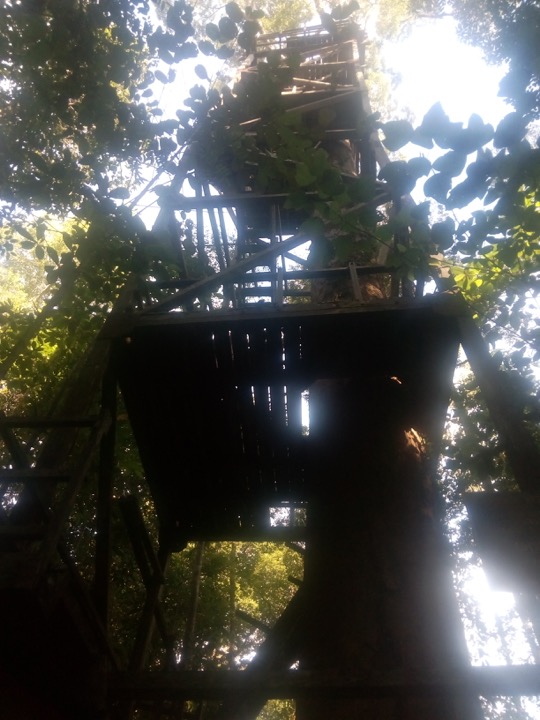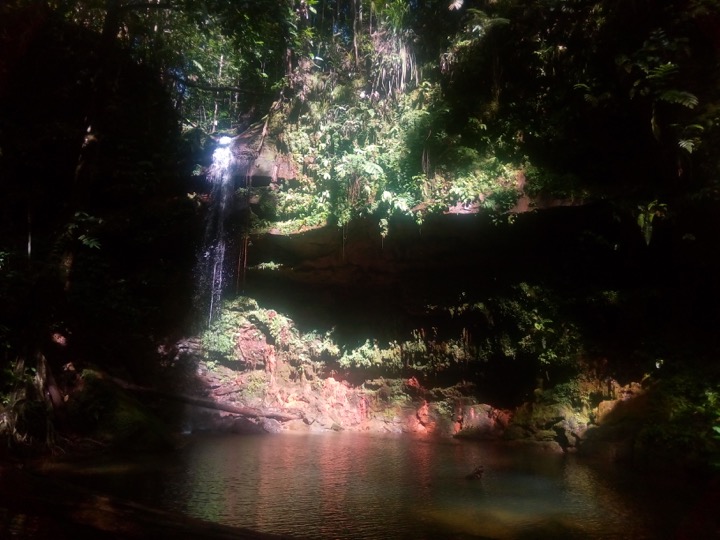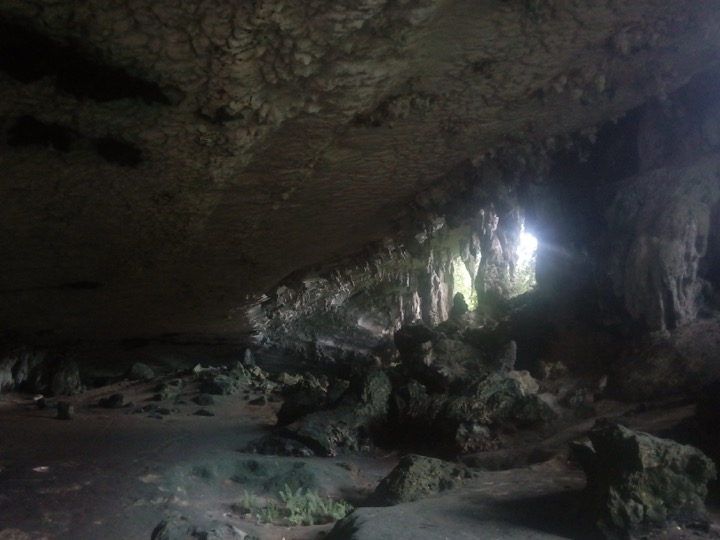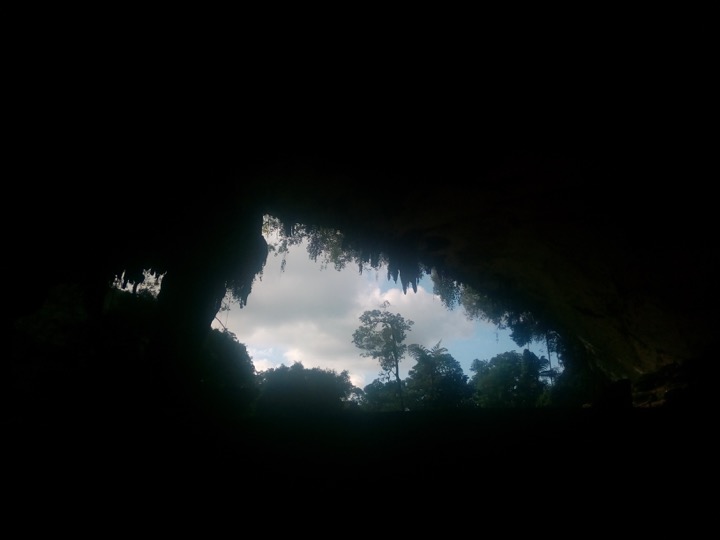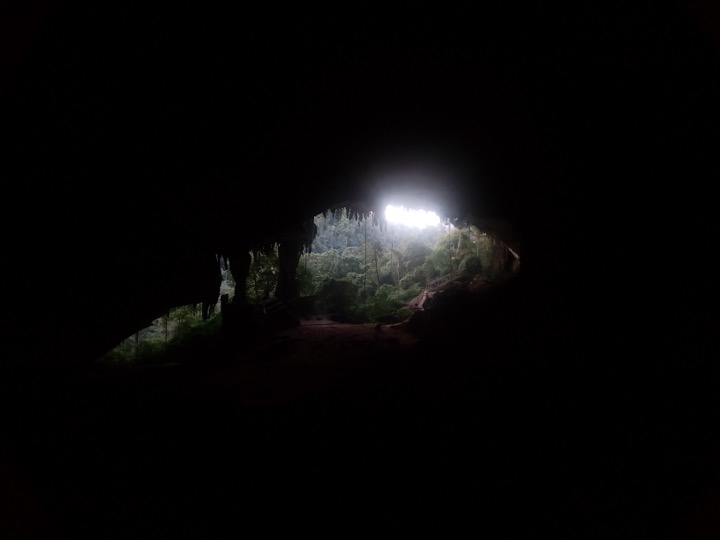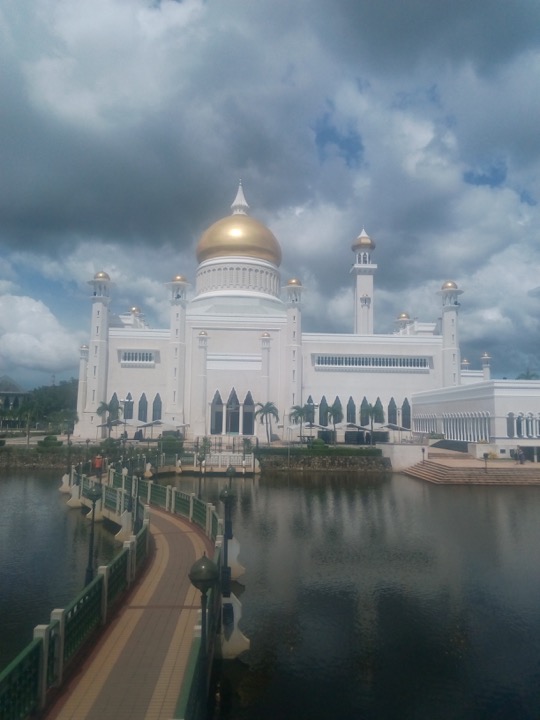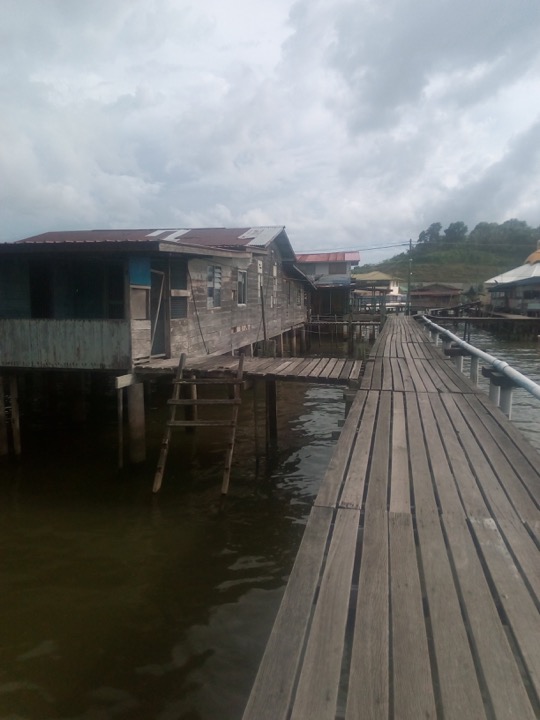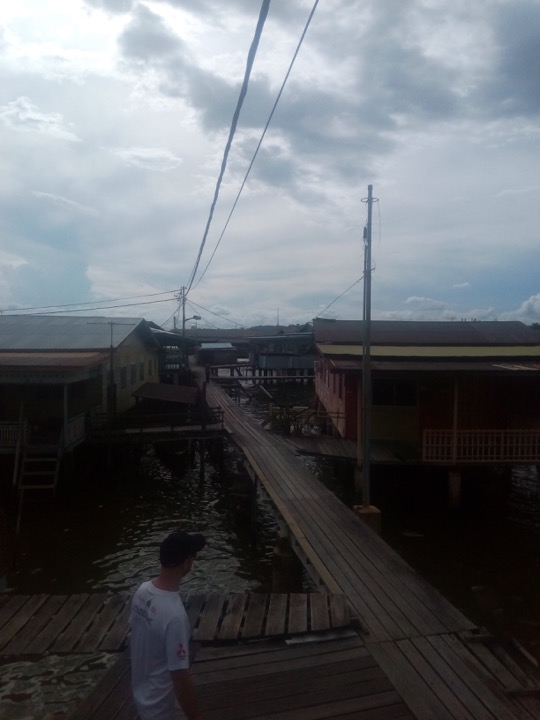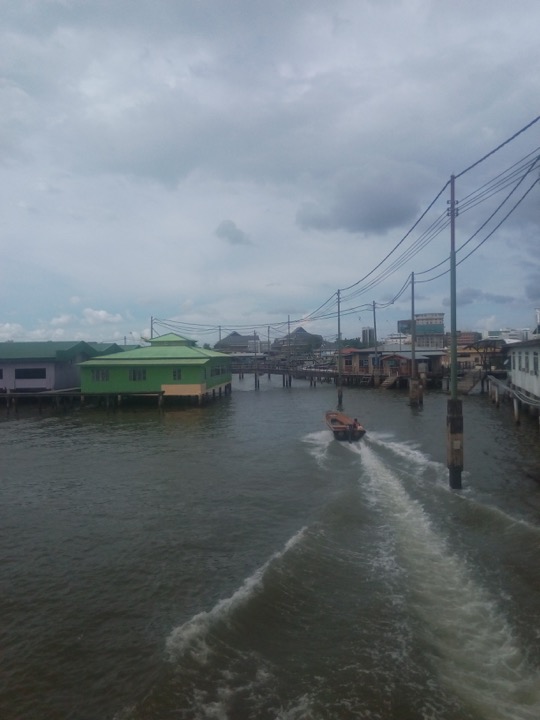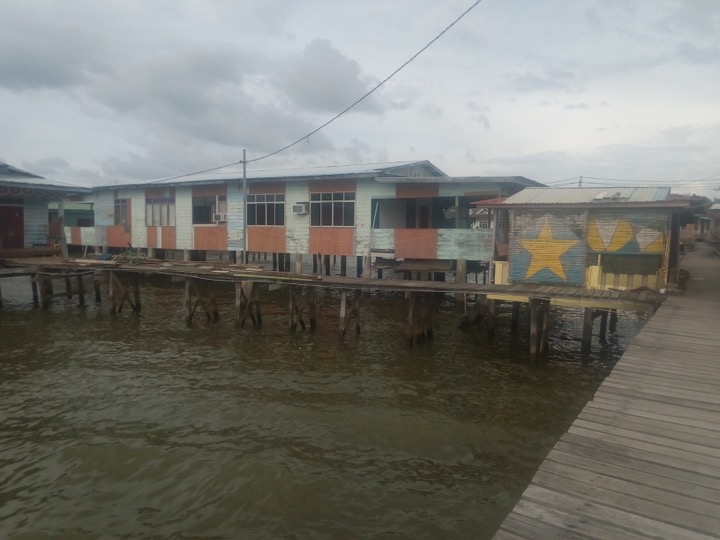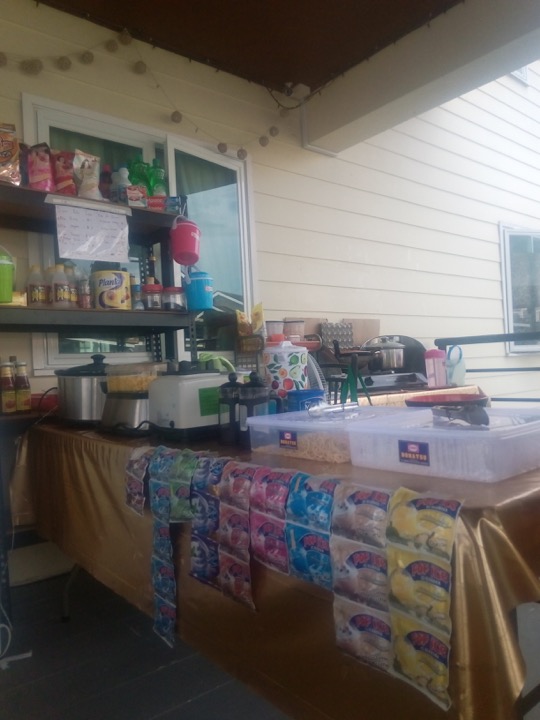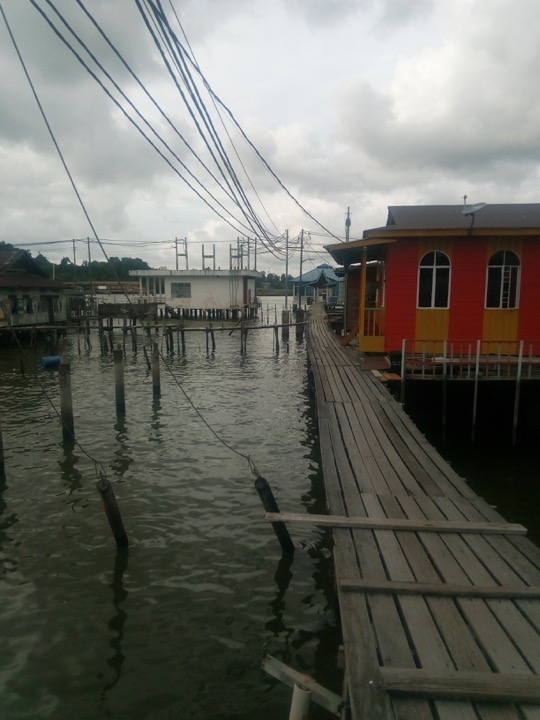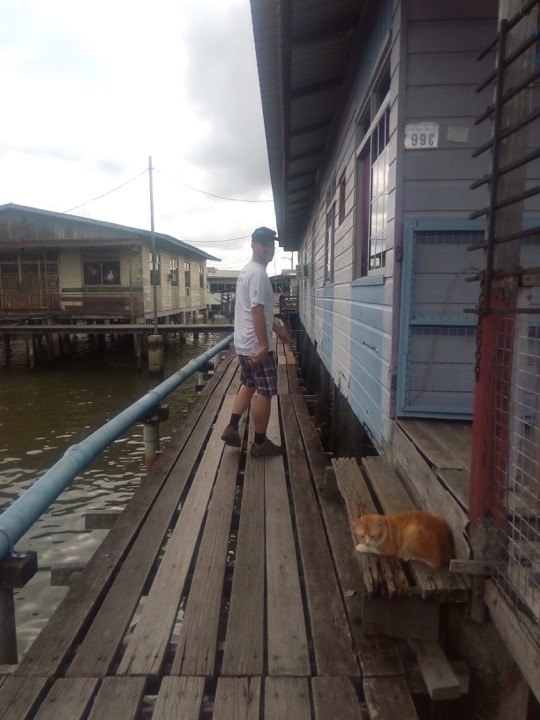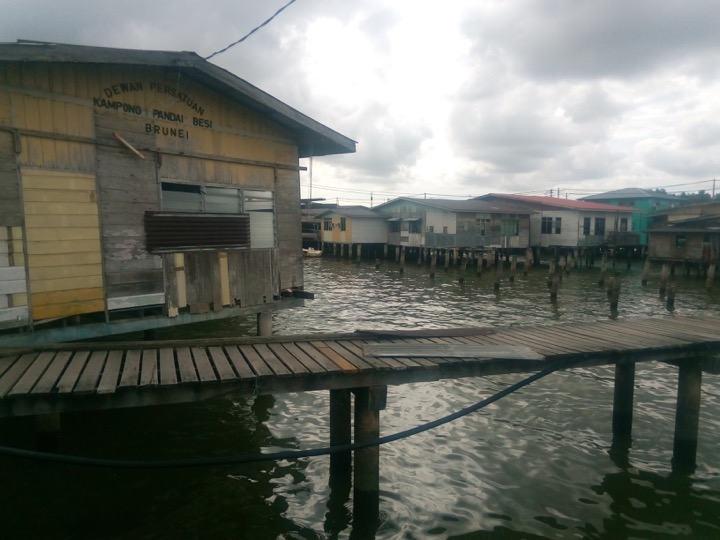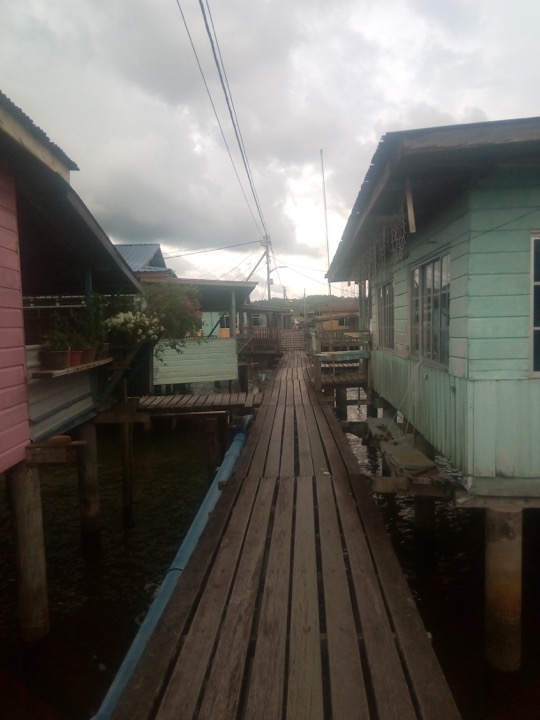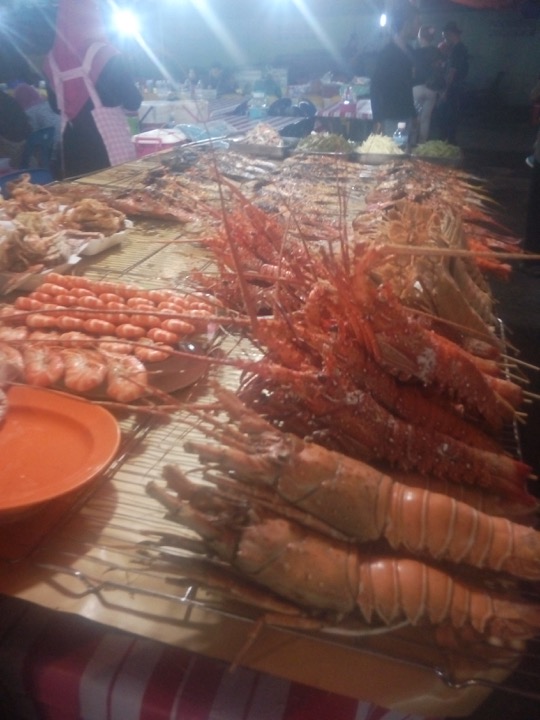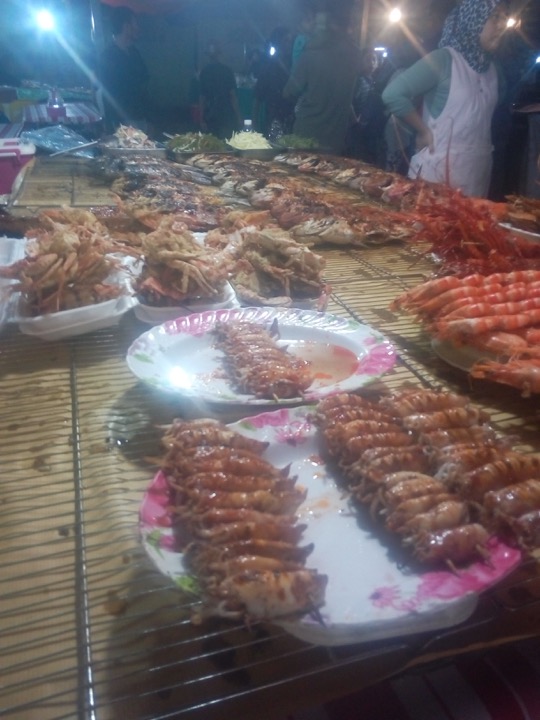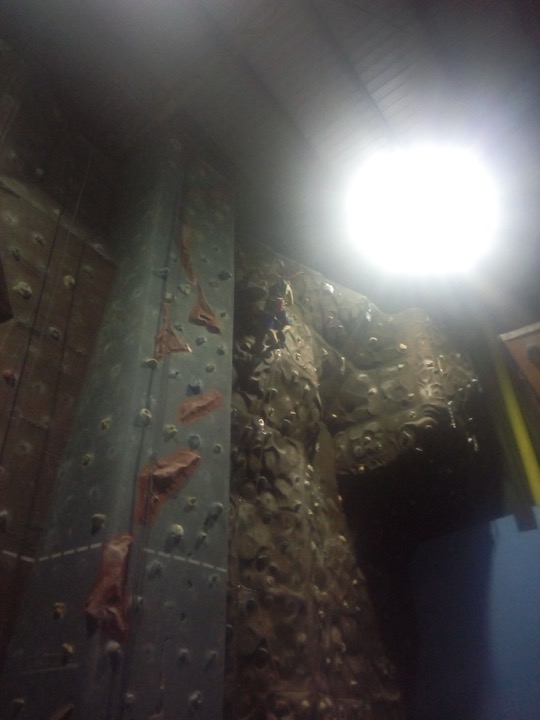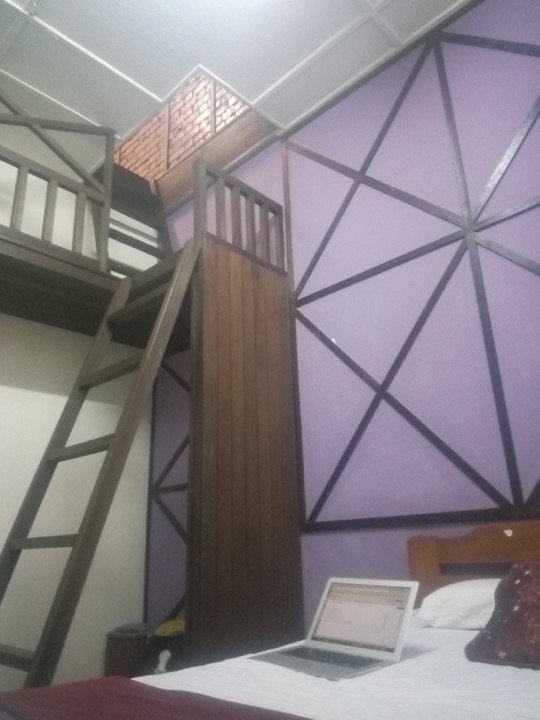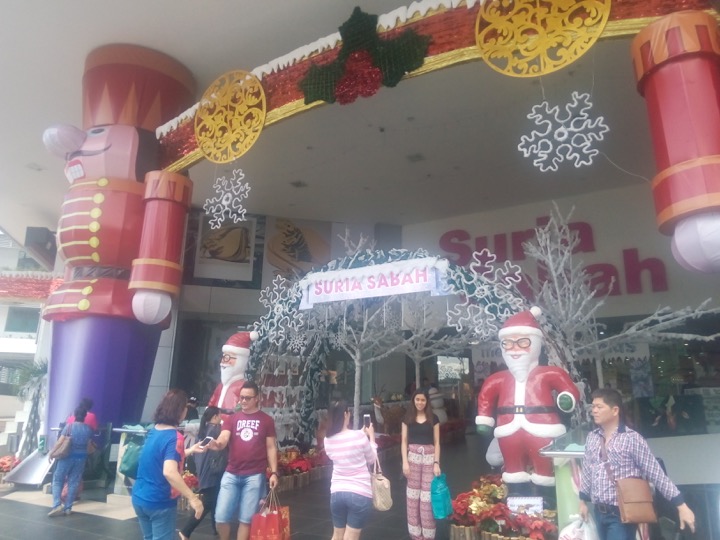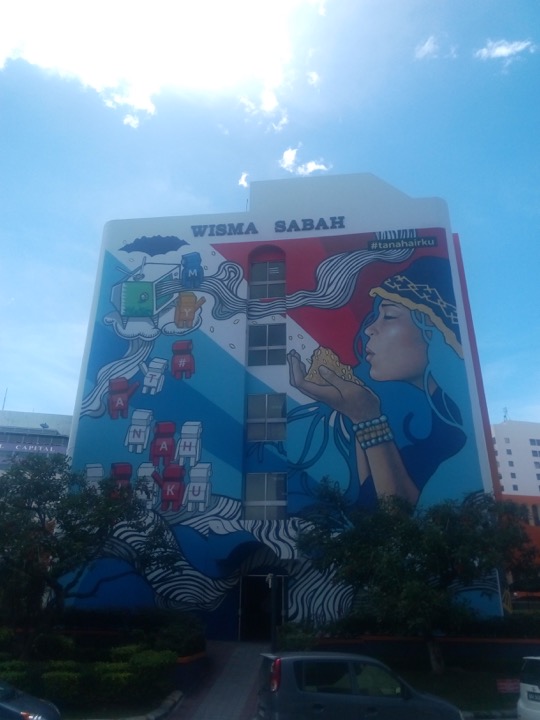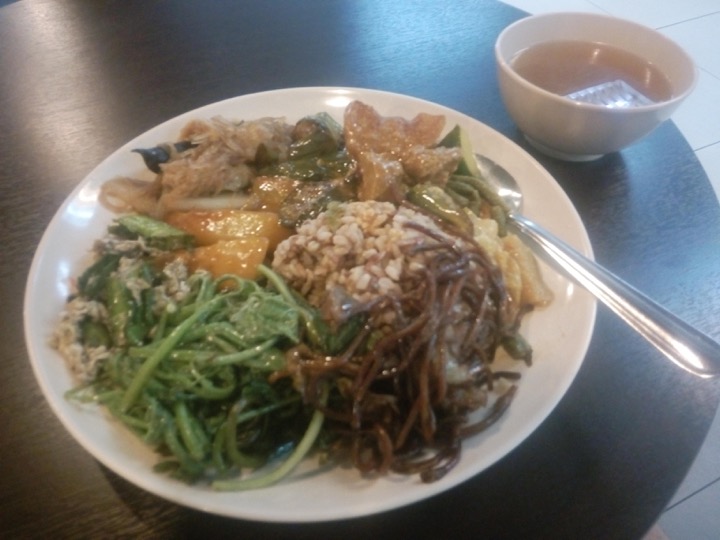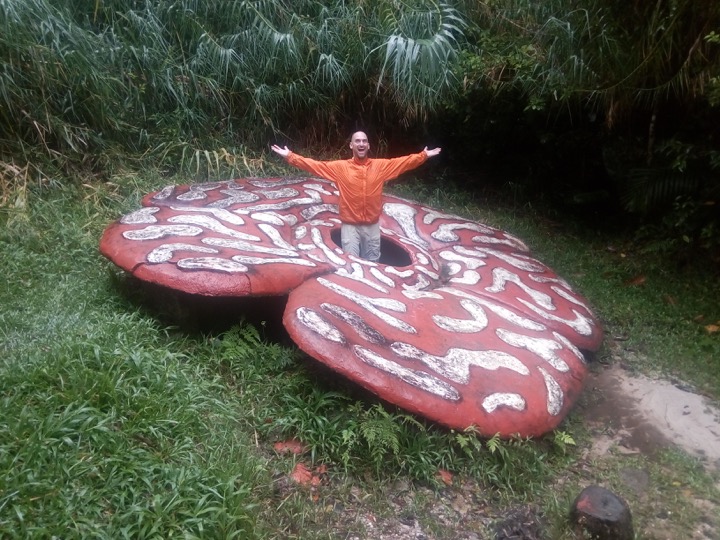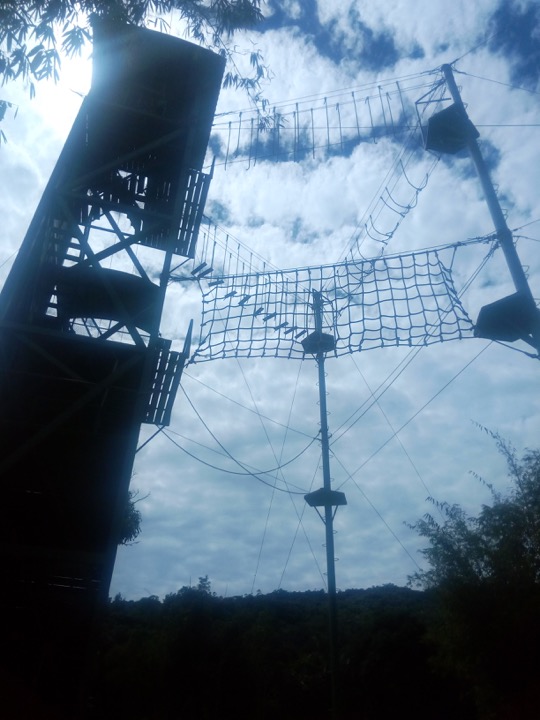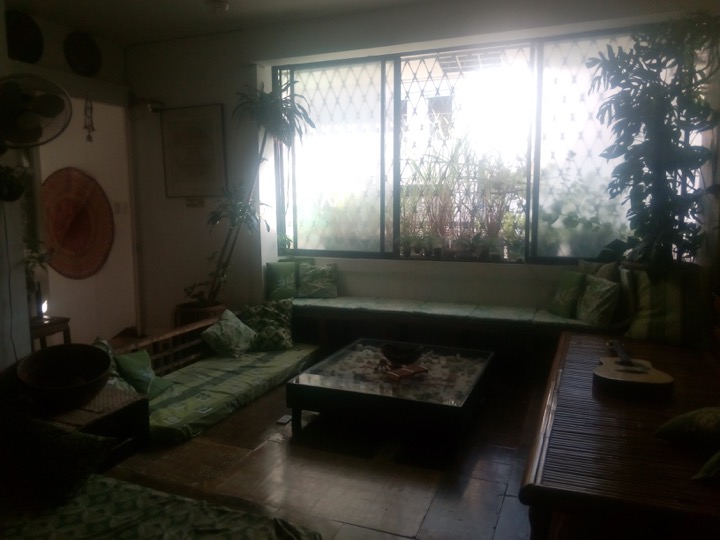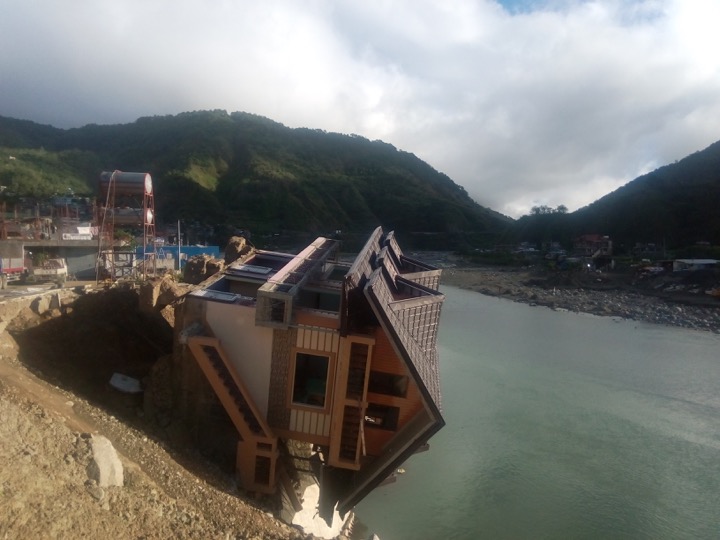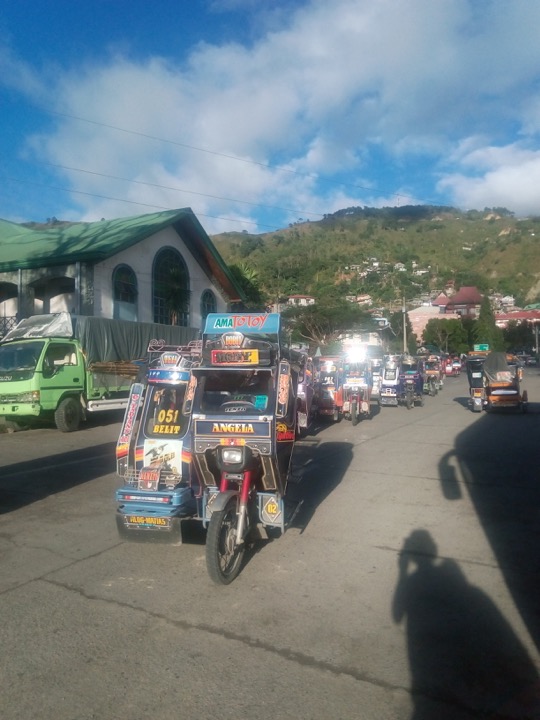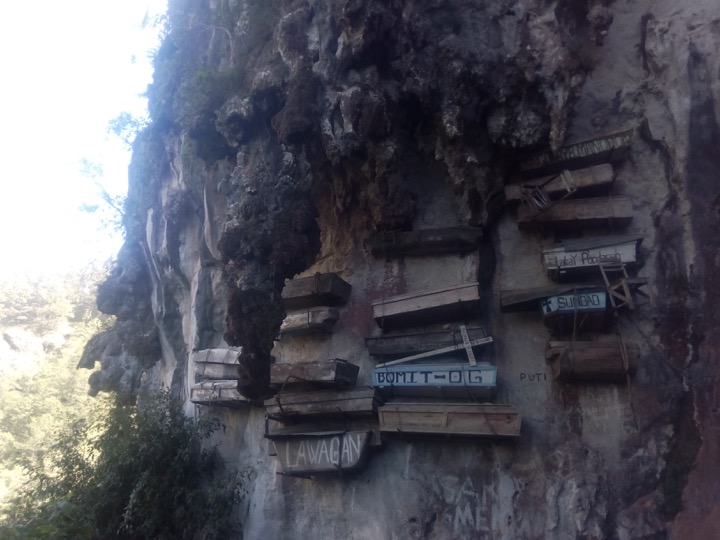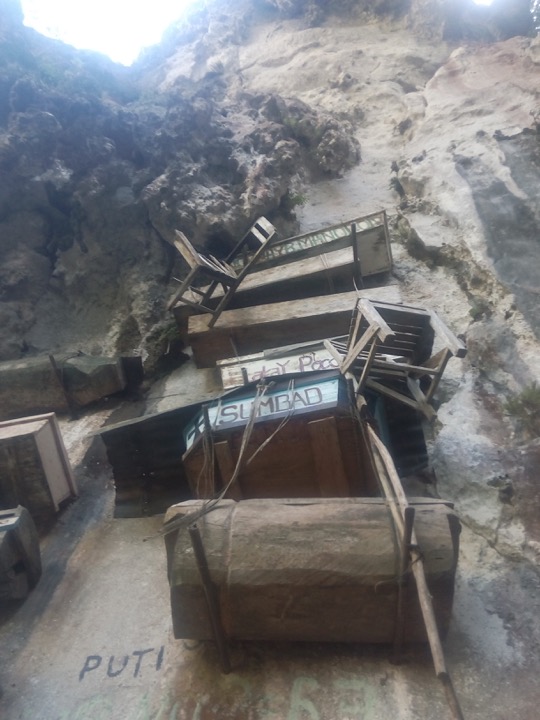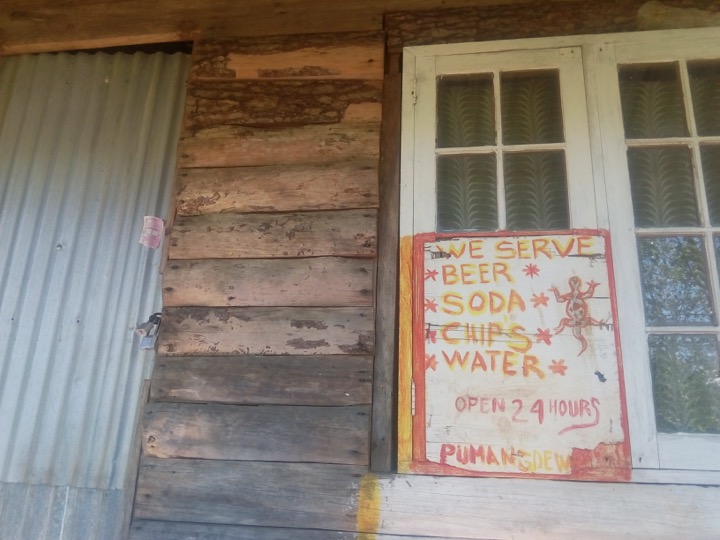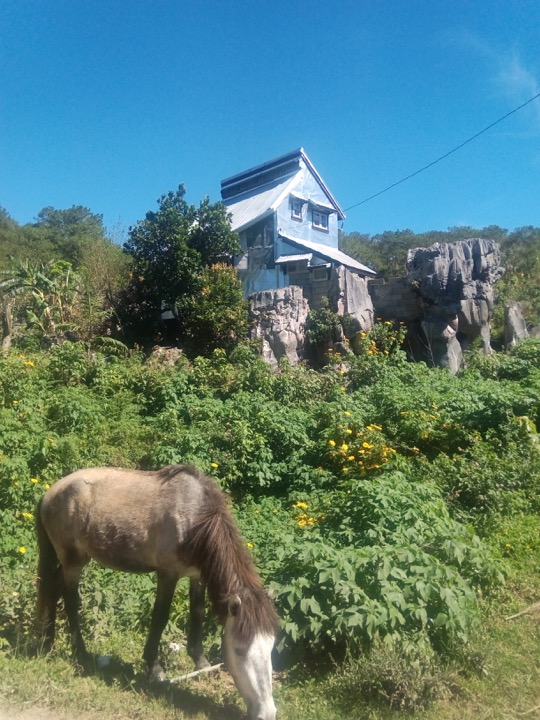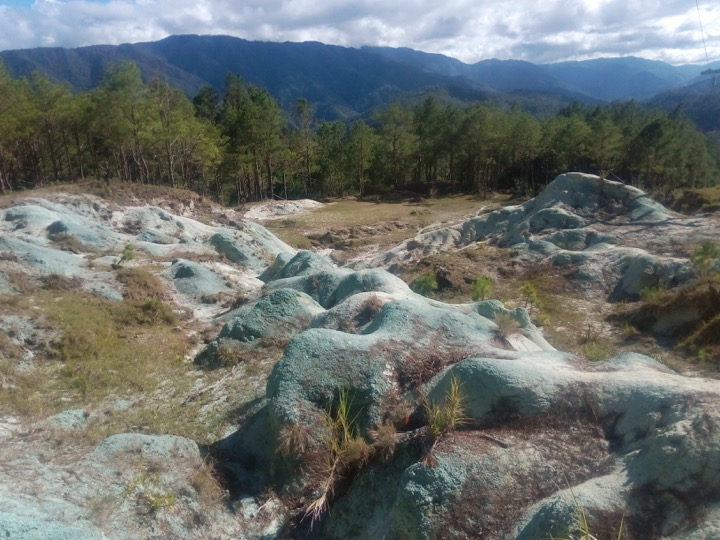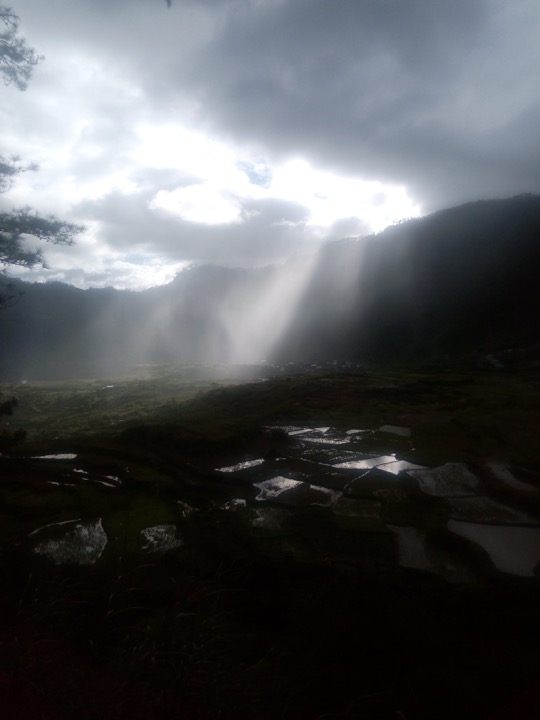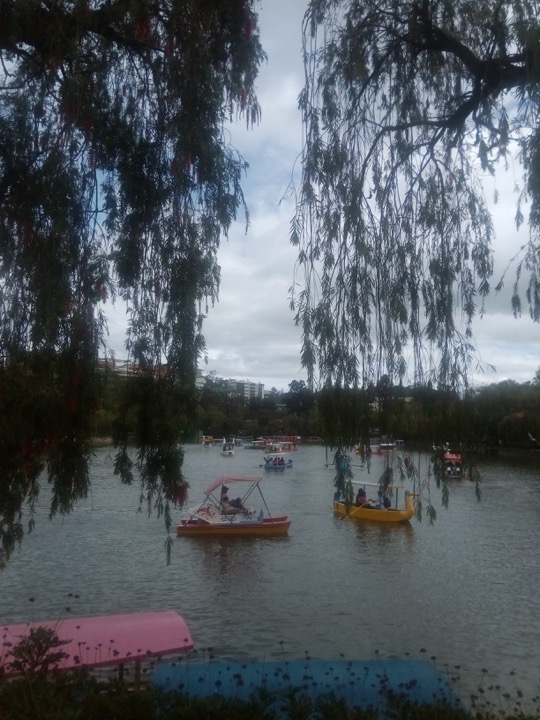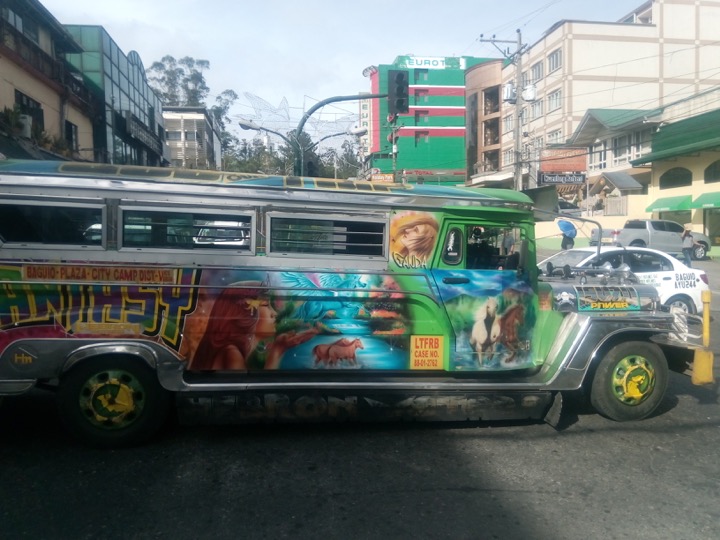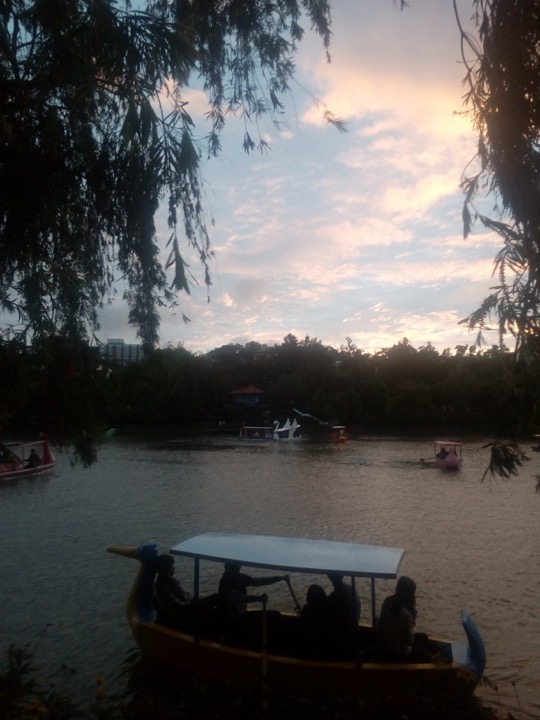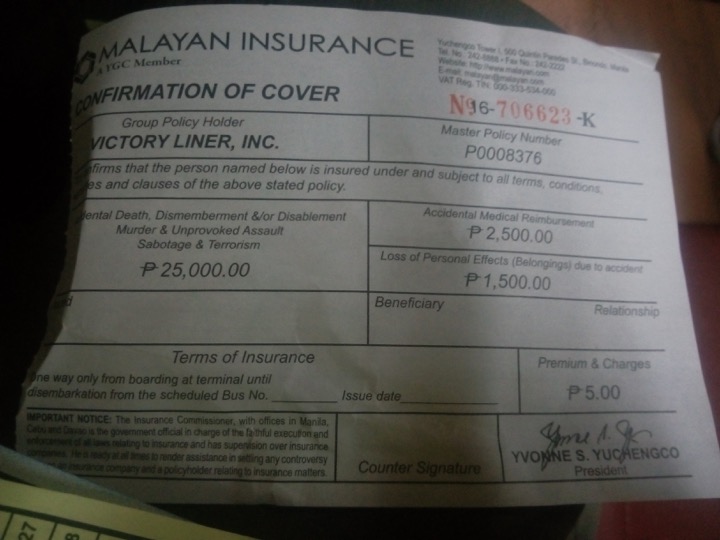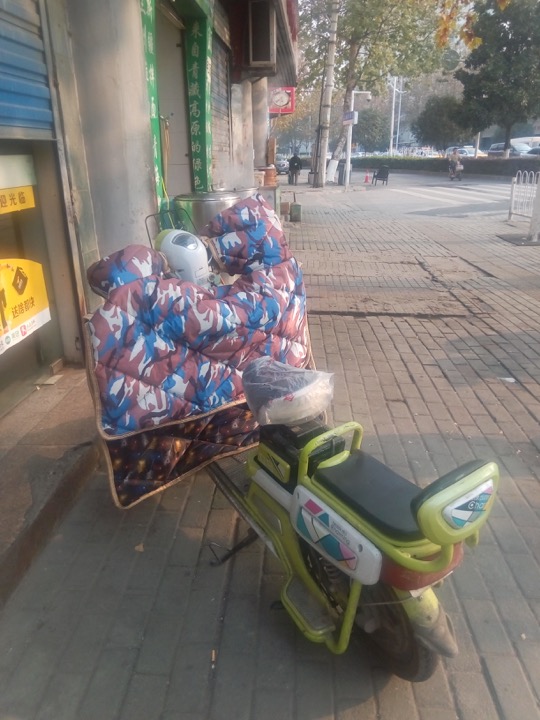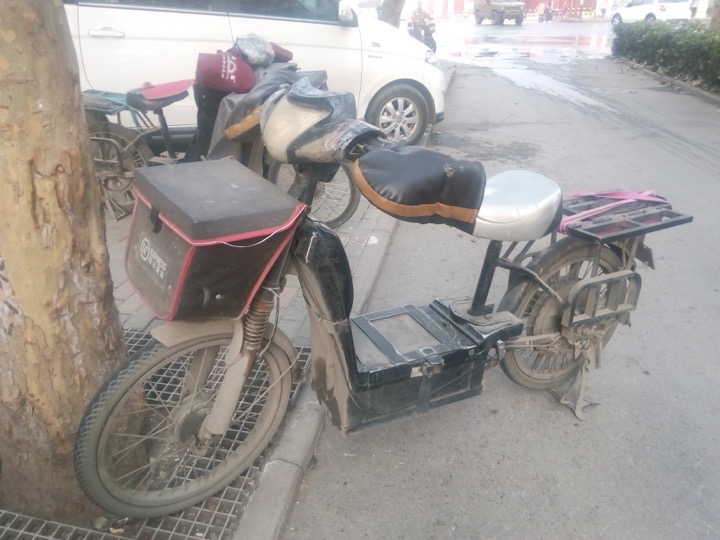 Costs (US$1=4.26 MYR, 1.43 BND, 49.72 PHP)
Roundtrip flight from SF to Bangkok on China Southern: $345
One-way flight to KL on AirAsia: $40
Roundtrip flight to Kuching from KL on Malaysian: $55
Bowl of laksa: 6 MYR
Hotel room in Kuching for 2 people with bathroom: 40 MYR
Veggie buffet with rice: 6 MYR
Beer: 4 MYR
Coconut milkshake: 5 MYR
Uber 30 minutes across Kuching: 12 MYR
Uber 90 minutes outside of Kuching: 42 MYR
National park admission fee: 20 MYR
Rice and veggies in BSB: 3 BND
Double room in BSB: 30 BND
Ferry from Lantau to KK: 39 MYR
Hostel bed in Manila: 300 PHP
Rice and veggies in Manila: 35 PHP
14hr bus ride to Sagada: 720 PHP